Weird History
Newspapers Report Donald Trump's Dad Was Arrested At A KKK Rally 90 Years Ago

Updated July 31, 2019
49k views
10 items
On Memorial Day, 1927, over 1,000 robed and hooded members of the KKK marched on two different boroughs of New York City. Fred Trump, father of Donald Trump, was arrested at the rally and parade in Queens. Word of Fred Trump's KKK arrest first made headlines in 2015, when Matt Blum, a writer for the website BoingBoing, discovered it in an archived issue of the New York Times. He went on to investigate the Trump KKK allegiances, and discovered more than one article tying Fred Trump to the incident. Although Fred wasn't officially charged with any crimes that day, his documented arrest just lends credence to the theory that Trump and the KKK are intertwined. There are plenty of reasons, after all, that American songwriter, Woody Guthrie, penned a song about Trump's racist ways in the '50s.
Two Men Were Killed At A Combined Pro-Fascism And KKK Rally In The Bronx On Memorial Day In 1927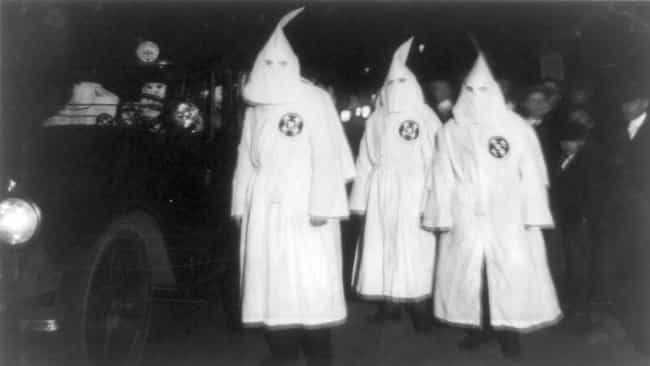 In 1927, a rally took place in the Bronx. It had members of the KKK and the pro-Italian fascism movement on one side, and anti-fascists on the other. Italian fascism proponents and their opponents skirmished in the Bronx, and two men – both on the pro-Italian fascism side – were killed. In Jamaica, Queens, 1,000 Klansmen descended, rallying around the idea that "native-born Protestant Americans [should] organise to protect one flag, the American flag; one school, the public school; and one language, the English language." This rally took place on Memorial Day.
Seven Men Wearing Klan Robes Were Arrested At The KKK Rally That Same Day In Queens – Among Them Was Fred Trump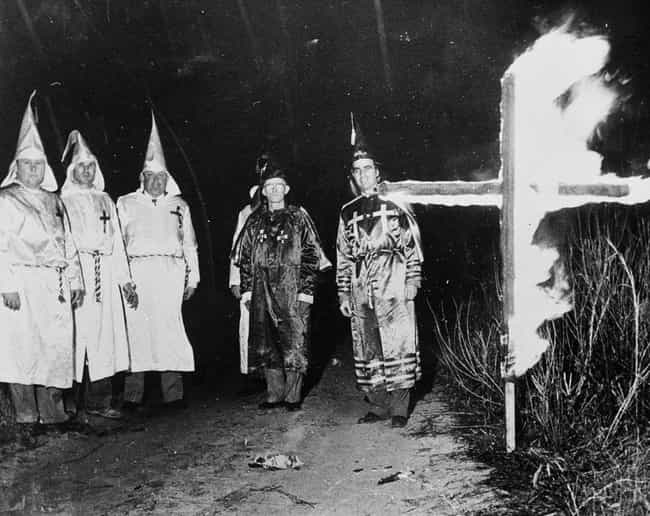 Of the 1,000 members of the KKK who marched through the streets of Jamaica, Queens, that day, seven were arrested after a massive fight broke out. One of those men was Fred Trump, the father of one Donald John. The others were John E. Kapp, John Marcy, Harry J. Free, Thomas Erwin, Fred Lyons, and Thomas Carroll. According to records, police arrested Trump for "refusing to disperse from [the] parade when ordered to do so." All of the men arrested wore white Klan robes.
Fred Trump Was Released Without Charges, Although Several Of The Men He Was With Were Charged With Assault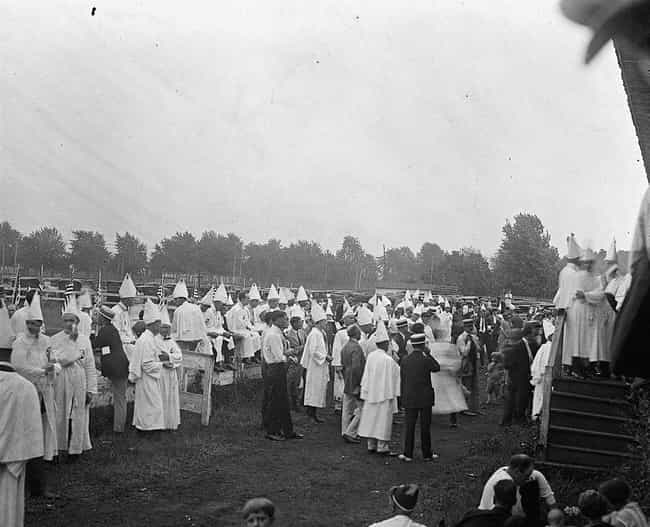 Authorities charged the men arrested at the Jamaica, Queens, rally with things like felonious assault, third degree assault, and disorderly conduct. The first two charges were related to an attack on two policemen – William O'Neill, and Sergeant W. Lockyer. The bail amounts for several of the assailants were between $500 and $1,000 ($7,000 and $14,000 in today's money, respectively). One man, Fred Trump, was simply discharged, or not formally charged with any crimes.
At The Time Of The Rally, Fred Trump Was 21 Years Old And Already A Successful Businessman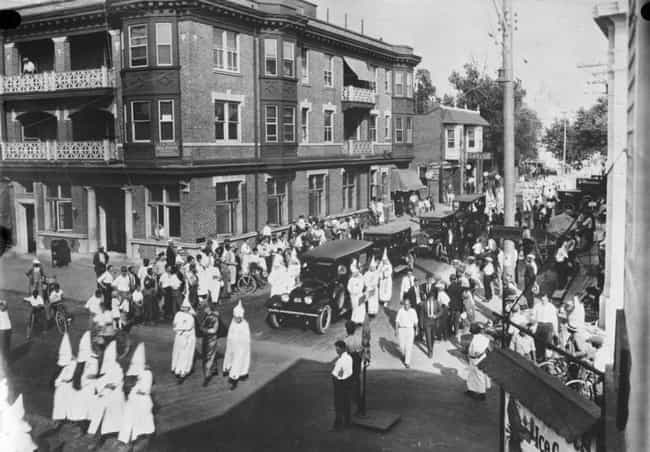 Fred Trump was born in 1905, making him 21 years old in May of 1927. He wasn't a naive 21 year old either. By the time he was halfway through high school, he already owned a construction business that built garages. Throughout his late teens, Trump's business increased, and he began constructing entire houses. It's safe to say that he wasn't the average 21 year old – he was a mature business owner who was aware of the decisions that he made, including one to participate in a nativist, xenophobic Klan rally.