Music
Secrets Behind Freddie Mercury's Wardrobe

Updated December 18, 2019
25.3k views
13 items
Freddie Mercury (real name Farrokh Bulsara) once said that when the audience went to a Queen show, "It is not a concert you are seeing, it is a fashion show." He was well aware that some of the outfits were over the top, but he hoped that the humor was not lost on the audience. The bottom line is that Mercury never tried to put on some fake kind of image; he was always being himself.
Freddie Mercury's fashion style constantly changed over the years - from glittery jumpsuits and ballet shoes, to jeans and sneakers, to short skirts and high-heeled boots. Whether in a stage costume or an everyday outfit, Mercury consistently surprised people with his look. It's just one of those awesome Freddie Mercury facts: Many of the performer's stage looks, such as his bright yellow military jacket, are considered an indelible part of his legacy.
Nearly 30 years after his passing, Mercury is still remembered not only for Queen's music, his impressive vocal range, and his huge stage presence, but also for his clothes. Here are some of the secrets behind Freddie Mercury's iconic outfits.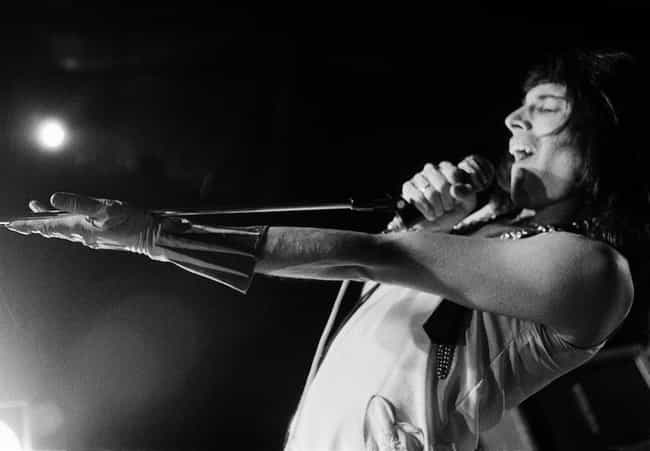 Freddie Mercury Wore His Ballet Shoes When He Wrote Music
Freddie Mercury was a fan of the ballet, and even performed "Bohemian Rhapsody" and "Crazy Little Thing Called Love" at a Royal Ballet gala in 1979. Mercury was known to wear ballet slippers off the stage, as well, and told an interviewer that he wore his ballet shoes when he wrote music.
Mercury's penchant for ballet shoes even figures into a famous story about the time Queen and the Sex Pistols were recording at the same studio in 1976. As the legend goes, Sid Vicious bumped into Freddie at the studio and said "Ullo, Fred, I see you've brought ballet to the masses then." To which Mercury replied, "Oh yes, Mr Ferocious. Trying my best, dear."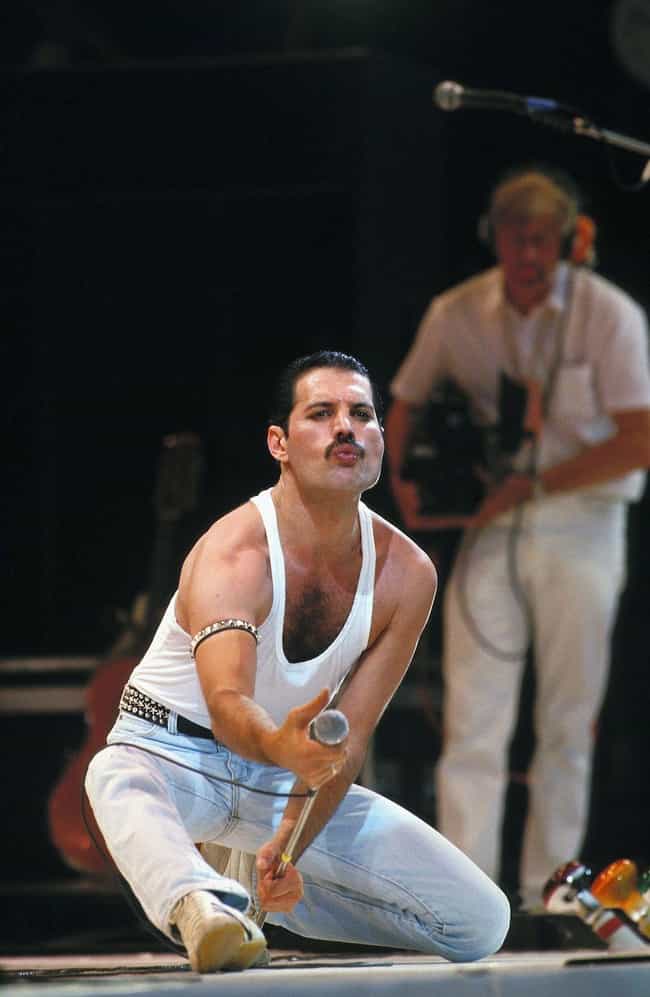 Mercury Wanted His Live Aid Look To Be Just The Bare Essentials To Prove Queen Didn't Need Costumes
When the performers for Live Aid were announced, sets from acts like Elton John, David Bowie, and U2 were among the most highly anticipated. Queen was not one of the headliners, but when they strode onto the Wembley Stadium stage at around 7 pm, they immediately captured the attention of the huge crowd.
Instead of coming out in some of their more flamboyant costumes, the band members dressed very simply. Mercury himself stripped his look down to white Wrangler jeans, a white tank top, sneakers, a studded black belt, and a studded band around his right bicep.
There were no wild costumes or flashy production to distract the crowd. Over the course of the 20-minute set, Queen proved once and for all - if any proof had been needed to begin with - that they could command an audience with nothing more than their music, Mercury's voice, and his mesmerizing stage presence.
Mercury's Fashion Sense Worried His Parents At First
Mercury earned a diploma in art and graphic design from Ealing Art College in London. It was when he was at this school that he first started experimenting with his fashion and overall look. In Freddie Mercury: A Life, In His Own Words, the singer recalled that his parents were not happy when he showed up in one of his more outrageous outfits with his nails painted black.
The singer claims, "They used to say, 'My God! Don't let the neighbours see you. Come in here quick! Use the back door!'"
Mercury went on to say that, once his parents saw he was making money doing his music, they weren't as concerned about how he looked.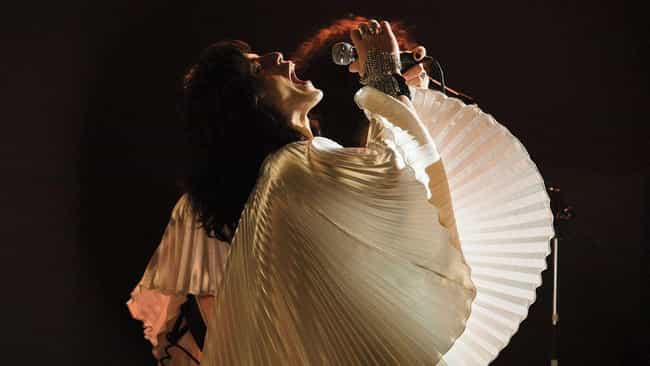 Mercury's Angel Shirt Was A Wedding Dress Prototype
In 1974, designer Zandra Rhodes had not heard of Queen when the band phoned to ask if they could come around to her London studio. She had to ask her employees to play some of their music for her.
When Mercury and Brian May arrived at Rhodes's studio, she invited them to try on any of the clothing they liked, and to jump around in the clothes so they could get an idea of whether the outfits would be comfortable to wear onstage. At the time, Rhodes hadn't really designed much menswear, although she had made an outfit for Marc Bolan. In an interview with Vogue years later, Rhodes remembered that Mercury had gone straight for a cape shirt in heavy ivory silk that had an embroidered bodice and giant pleated butterfly sleeves. It was the top part of a wedding dress idea Rhodes had designed, the outfit being inspired by drawings of lilies Rhodes had done during a trip to Japan.
When Mercury told her how much he loved the top, Rhodes made a version of it for the singer. Mercury's version was made of cream-colored satin rather than silk, and had quilting at the chest rather than embroidery. Mercury debuted this "angel" shirt on stage at what was Queen's biggest headlining show to date, a gig at London's Rainbow Theatre.