Foreign Films

10 French Movies About How America Sucks (and Will Never Be Awesome Like France)

France and America are tumultuous frenemies. From similarities like twin revolutions and an innate sense of rebelliousness to drastic fissures in aesthetics and philosophy, France and the US are like twins separated at birth, fundamentally the same yet radically different. The relationship is complex, loving, acrimonious, and artistically fruitful. Given how prodigiously the French took to film, from Jean Renoir and Marcel Carne through to the New Wave and 21st century masters like Jacques Audiard, it stands to reason there are plenty of French movies that are critical of the Hollywood industry.
For classic iconoclastic films, look no further than Swiss-French New Wave filmmaker Jean-Luc Godard's tempestuous relationship with America. Godard surely popularized the image of beret-capped intellectuals having poetic and political dialogue in coffee shops while engaging in meta acts of violence indebted to the influence American film noir had on French culture. Godard loves and loathes American cinema, enamored with its artistry, disgusted by its capitalist influence. Godard's equally famous contemporary, Francois Truffaut, made more than one film that directly or ambiguously addresses similar political issues.
The commercial vapidity of American culture vs the high-brow superiority of French culture isn't just limited to filmmakers associated with the French New Wave movement, however: it's a dichotomy that continues to be explored, blatantly or subtly, by intellectual directors from all over the world. Forge ahead like liberty leading the people for examples of the ways cinematic haute couture has attempted to take its sociological nemesis to task, over the years, while tacitly acknowledging the titanic influence of American movies on world cinema (and hating on American film).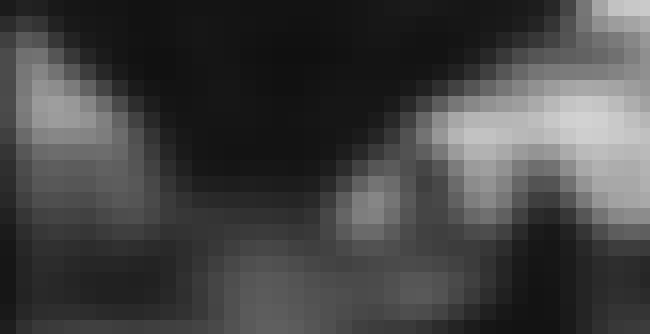 Jean-Luc Godard, one of the last surviving members of the iconic French New Wave, is known for making films rich in philosophy and political controversy. He's also repeatedly come under fire for what some critics see as un-nuanced prevalence of anti-Americanism in his work. In Praise of Love has garnered particular ire. Ostensibly, the plot involves an aging man conducting an undefined sociological study (of sorts) on "the four stages of love," a project that takes on a life of its own via being filtered through many perceptions and historical circumstances.
Writing in Slant, Ed Gonzalez argues In Praise of Love's main agenda is "a wearisome rant on American filmmaking." Specifically, the corrupting influence of Hollywood. In the same review, Gonzalez suggests the film is hampered by "an overwrought Godard [conveying] the idea that history needs to be rewritten, and if he had his way, perhaps under his own terms."
Gonzalez goes on to call In Praise of Love "a nasty and facile anti-American rant" and a "sniveling diatribe from a great director beginning to resemble someone's senile grandfather." Ouch! Luckily for Godard, he's Godard, so the words of Ed Gonzalez probably don't sting much. It's like a rat biting an elephant.
In Praise of Love has a lot of the magnificently brooding dialogue Godard has become famous for. One conversation in the film purports, for instance, that "Americans have no real past," and "no memory of their own [history]." Which, in light of recent events, is perhaps more true than many Americans care to admit.
see more on In Praise of Love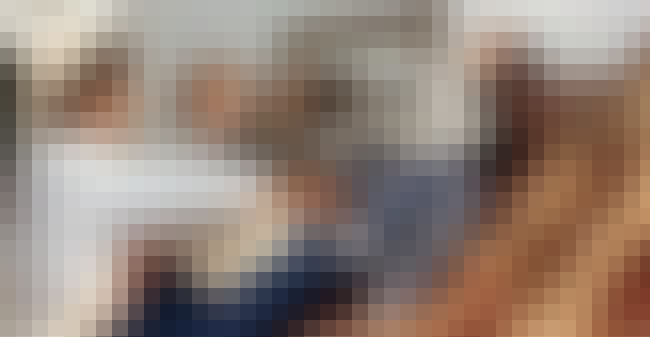 Marco Ferreri's French-Italian Don't Touch the White Woman! is a surrealist satire of Custer's Last Stand and one of the most imaginative parodies of American culture out there. As film blog Mondo 70 describes it, "U.S. Cavalry officers await their leader at a modern train station as people in modern dress walk past. A character who interacts with the soldiers throughout is a modern-day professor of anthropology who wears a different institutional sweatshirt in every scene, representing everything from the University of Hartford to the CIA. Custer's commander-in-chief is Richard M. Nixon."
'Nuff said right there. Popping colors, slapstick comedy, and poetic absurdism at every turn make this movie a rollicking adventure, the demented love child of Godard, Sergio Leone, and the Marx Brothers. Not as widely syndicated as other parodies of its ilk, Don't Touch the White Woman! falls easily into the French-brand-of-American-satire category.
Don't Touch the White Woman! is not as simple as it sounds, though: as Mondo 70 puts it, "a shamelessly loinclothed Serge Reggiani ranting in favor of collectivism is only the most obvious tip-off that the film's primary subject is not the oppression of Native Americans. Don't Touch is really a primer on the flexibility of archetypes. Put the Seventh Cavalry in the middle of Paris and people should get your point."
The film also comes up in Luc Sante's The Other Paris, a study of the changing face of the French capital that addresses the global trend of cities shifting from seething, chaotic dens for the poor to spotless way stations for the wealthy. Sante points out the film was shot in a pit where used to stand the teaming market at Les Halles, and is now a subterranean shopping mall. He notes that many poor Parisians identify with Native Americans - they feel they, like the American natives, are the victims of capitalism, expansion, and American influence.
see more on Don't Touch the White Woman!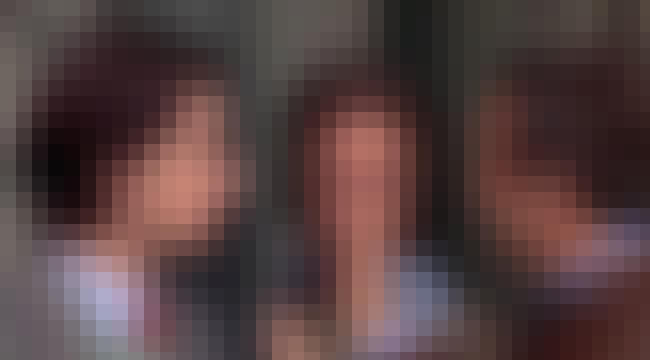 Francois Truffaut's La Nuit Américaine (Day for Night) is named after an American filmmaking process known in French as American Night, by which outdoor scenes, filmed during the day, are underexposed to give the impression of having been filmed during the evening. The movie, which is dedicated to the Gish sisters of American silent film fame, chronicles the making of a film, and the saga of what's going on behind the scenes of said production.
However, as film blog Impossible Kisses points out, "the film's title in French could just as easily be read as L'ennui Américain (American Boredom)." The post reminds viewers "Truffaut wrote elsewhere of the way French cinema critics inevitably make this pun of any title which uses 'nuit'. Here he deliberately invites his viewers to recognize the artificiality of cinema, particularly the kind of American-style studio film, with its reliance on effects like day-for-night."
Be that as it may, the movie is also a lovely and reverent paean to filmmaking. But Truffaut's old friend Jean-Luc Godard didn't think so. He famously walked out of a screening, enraged, and subsequently wrote Truffaut a letter which read, in part:
"... yesterday I saw La Nuit Americaine. Probably no one else will call you a liar, so I will. It's no more an insult than 'fascist'... you say: films are trains that pass in the night, but who takes the train, in what class, and who is driving it with an 'informer' from the management standing at his side?"
In other words, artificiality itself (and the vulgar disclosing of trade secrets) were the charges of the day. Touche.
(Truffaut responded to Godard with a 20-page letter, which contained "I feel the time has come to tell you, at length, that in my opinion you've been acting like a sh*t." Despite being long-time friends, the two never spoke again.)
Also Ranked
#17 on The Best Movies About Movies
#35 on The Best Oscar-Winning Foreign Language Films
see more on Day for Night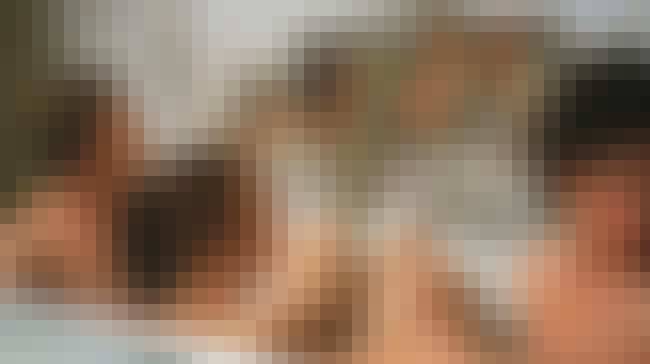 Bernardo Bertolucci's enchanting The Dreamers is a love letter to film the world over, and probably contains more cinematic references per frame than any movie in recent history. The action centers almost entirely around three people: Matthew, an American film student in Paris, and Theo and Isabelle, glamorously incestuous, cinema-obsessed French twins.
Theo loves American film but isn't above occasionally shooting barbs at Matthew. At one point he says, "you Americans understand f*ck-all about your own culture" (to be fair, it was the French who named film noir). There's also a memorable dialogue on the Vietnam War as all three protagonists lounge in the bathtub.
According to Slate, though, the film also represents a notable political departure for the famously Marxist Bertolucci, in that it rejects anti-American counterculture as much as it rejects American capitalism imperialism:
"It's the 60ish filmmaker talking with 20/20 hindsight, not the anti-Vietnam war American trying to sort it all out in the middle of this tumultuous moment. It's fascinating to see Bertolucci on the verge of denouncing the counterculture that, a third of a century ago, liberated him as an artist: In the end he seems to suggest that certain movie-fed '60s radicals took to the street with more Godard than good sense. When Theo says that Mao's Cultural Revolution is like a glorious movie in which people carry books instead of guns, Matthew points out that it's not books, it's one little red book, and that everyone is dressed identically and sings the same songs. Everyone in that glorious movie, he maintains, is an extra."
Also Ranked
#62 on The Most Awkward Movies to Watch with Your Parents
#20 on 30+ Great Period Films with a 1960s Aesthetic
see more on The Dreamers