Weird History
Friends of Hunter S. Thompson Share Their Wildest Stories Featuring The Late Gonzo Journalist

Hunter S. Thompson was an eccentric writer and activist who lived a fascinating life. He grew up in Kentucky and went on to serve in the Air Force before becoming the father of gonzo journalism. Thompson documented his adventures from the time he spent in Puerto Rico, to his stint with the Hells Angels motorcycle club, to his campaign for sheriff of Aspen. Thompson lived on his terms, often going out of his way to take risks or go against the grain.
Thompson's friends remember what it was like taking part in his outrageous escapades. Tales about the late gonzo journalist reveal what those traveling with Thompson experienced firsthand - both as witnesses and participants. Substances and fearlessness were a given with Thompson, and those fortunate enough to work with him will never forget his outlandish lifestyle. And if you don't believe these stories, we also got our hands on a fax Hunter S. Thompson sent Keith Richards... and it sure is madness, to say the very least.
Terry McDonell Played A Hallucinatory Game Of Golf With Him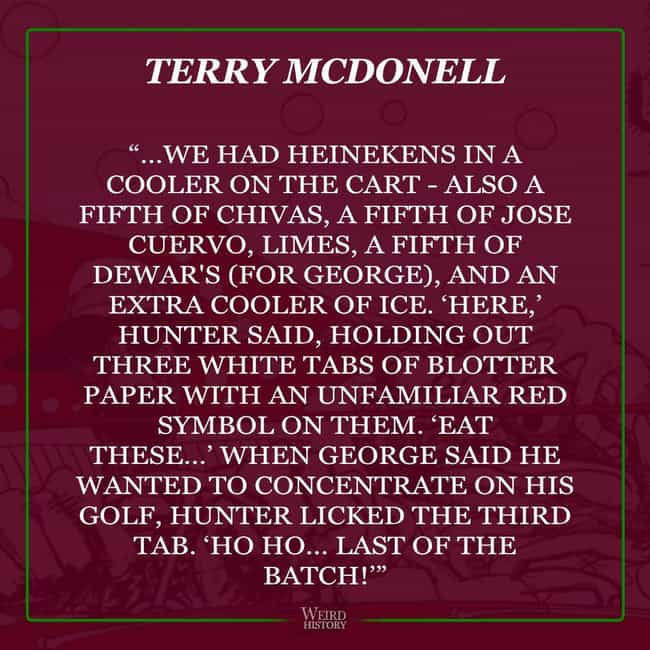 On a golf outing with Thompson and journalist George Plimpton, former editor-in-chief of Esquire magazine Terry McDonell got to play the game gonzo-style. He reported that the golf course they played at was closed, but they were let in anyway, and the refreshments were true to Thompson's larger-than-life existence.
Terry McDonell Remembers Him Aiming At Geese On A Golf Course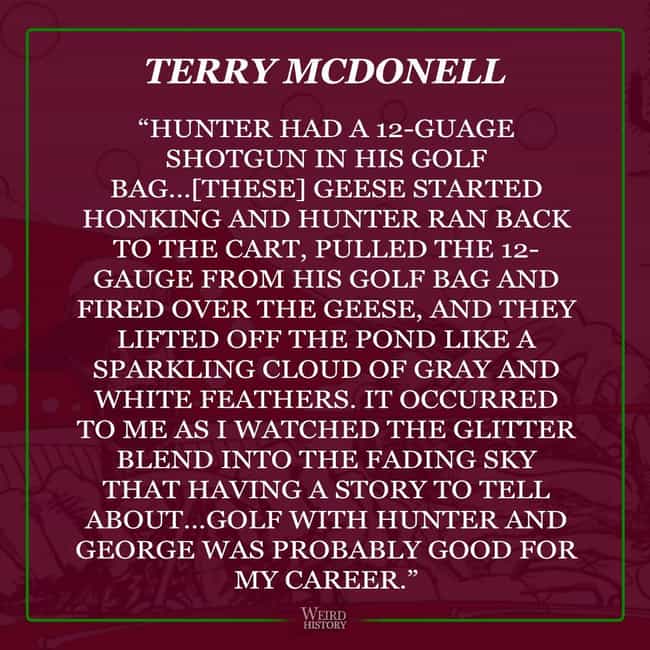 Terry McDonell also recounted an interaction Thompson had with geese on the Aspen Golf Club grounds.
He And Johnny Depp Played With Nitroglycerin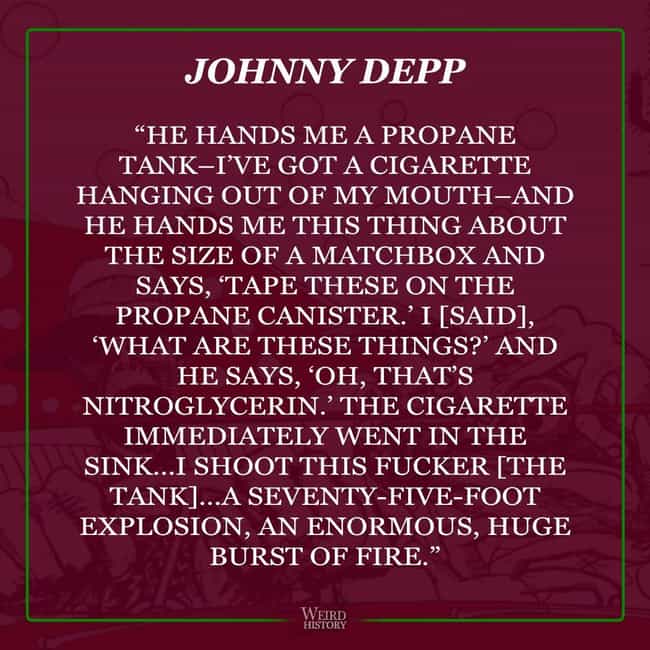 Johnny Depp spent some time with Thompson in Colorado before his role as the journalist in Fear and Loathing in Las Vegas. Accompanied by girlfriend Kate Moss and her mother, Depp received an invitation from Thompson to admire his arms collection.
Depp told Rolling Stone that at 2 am, Thompson led him into the kitchen and suggested they experiment with his pyrotechnic toys.
David Swinson Observed His Willingness To Try Whatever Intoxicants Were Thrown His Way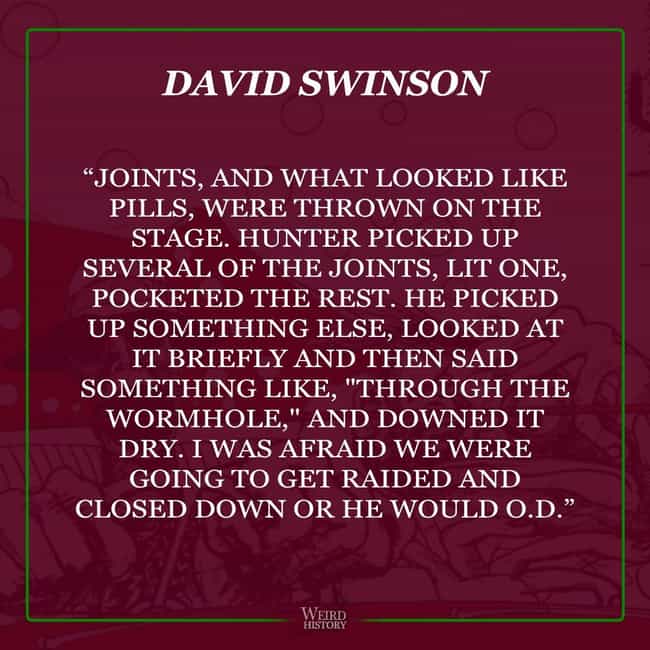 Thompson didn't discriminate when it came to substances. Author David Swinson saw this firsthand during one of Thompson's appearances in the late 1980s.