TV Actors

Branded Cast List

Branded cast list, including photos of the actors when available. This list includes all of the Branded main actors and actresses, so if they are an integral part of the show you'll find them below. You can various bits of trivia about these Branded stars, such as where the actor was born and what their year of birth is. This cast list of actors from Branded focuses primarily on the main characters, but there may be a few actors who played smaller roles on Branded that are on here as well.
This list contains items like Burt Reynolds and Martin Landau
If you are wondering, "Who are the actors from Branded?" or "Who starred on Branded?" then this list will help you answer those questions.
In most cases you can click on the names of these popular Branded actors and actresses to find out more information about them. If you're looking for a particular Branded actor or actress, then type their name into the "search" bar to find them directly.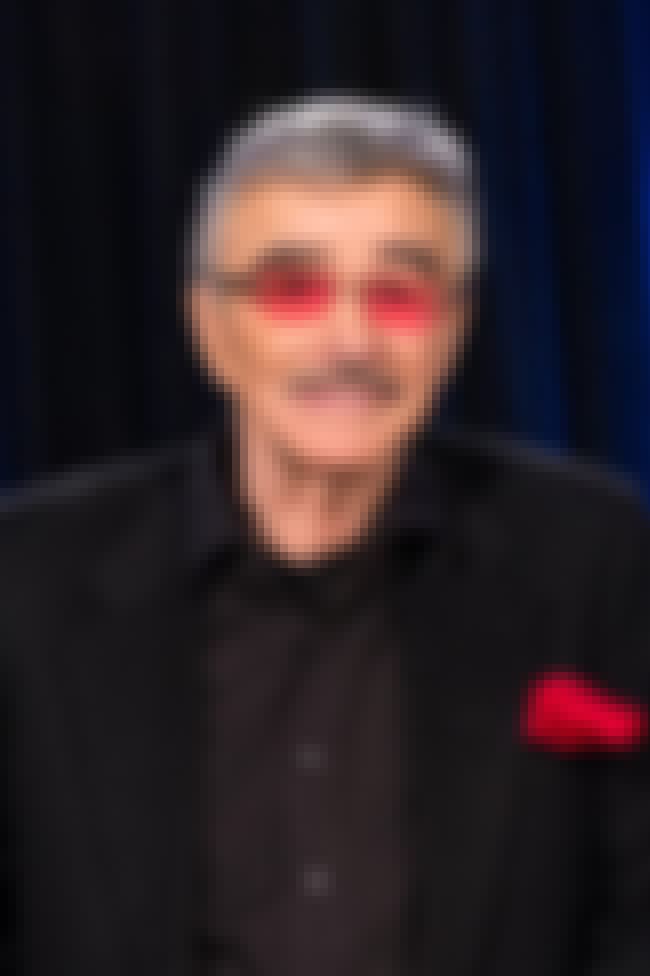 Burton Leon Reynolds Jr. was an American actor, director and producer. He first rose to prominence starring in television series such as Gunsmoke and Dan August. His breakout film role was as Lewis Medlock in Deliverance. Reynolds played the leading role in a number of box office hits, such as The Longest Yard, Smokey and the Bandit, Semi-Tough, Hooper, Smokey and the Bandit II, The Cannonball Run, and The Best Little Whorehouse in Texas. After a few box office failures, Reynolds returned to television, starring in the sitcom Evening Shade. He was nominated for the Academy Award for Best Supporting Actor for his performance in Boogie Nights. ...more on Wikipedia
Acted In: Gunsmoke, Evening Shade, Win, Lose or Draw, Out of This World, + more
Birthplace: Lansing, Michigan, United States of America
Nationality: United States of America
Also Ranked
#86 on The Coolest Actors Ever
#28 on The Best Florida State Football Players of All Time
#96 on American Public Figures Who Are National Treasures
#67 on The All-Time Greatest Action Stars
see more on Burt Reynolds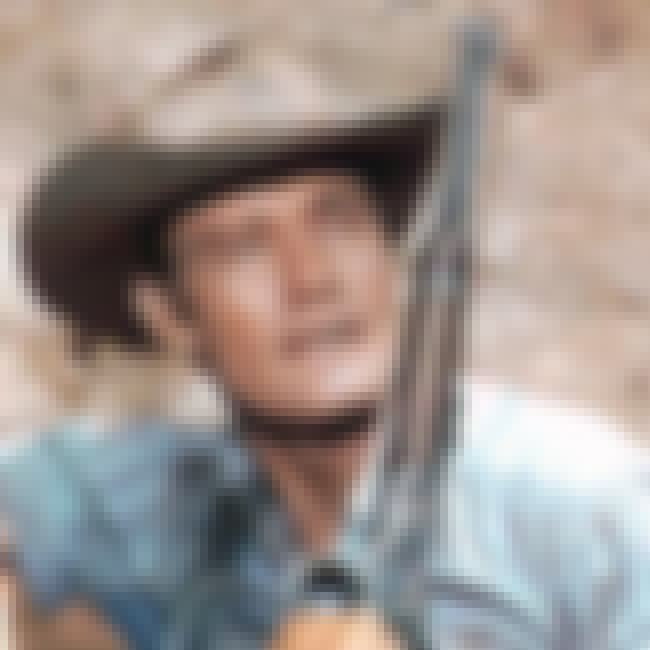 Kevin Joseph "Chuck" Connors was an American actor, writer and professional basketball and baseball player. He is one of only 12 athletes in the history of American professional sports to have played both Major League Baseball and in the National Basketball Association. With a 40-year film and television career, he is best known for his five-year role as Lucas McCain in the highly rated ABC series The Rifleman. ...more on Wikipedia
Acted In: Roots, The Rifleman, Werewolf, Branded, Arrest and Trial, + more
Birthplace: New York City, New York, USA
Nationality: United States of America
Also Ranked
#16 on The Greatest Western Movie Stars
#76 on Great Athletes Who Waited Too Long To Retire
see more on Chuck Connors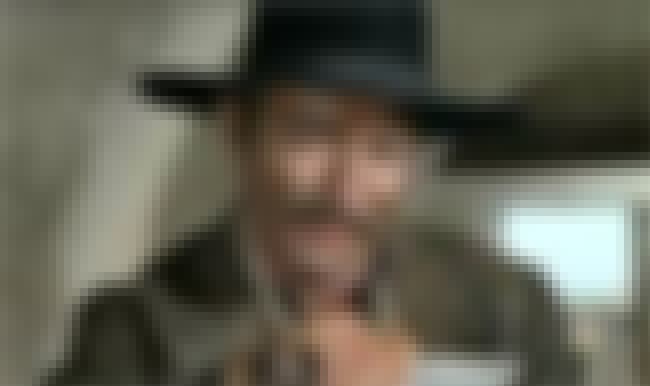 Clarence Leroy "Lee" Van Cleef, Jr., was an American film actor who appeared mostly in Westerns and action pictures. His sharp features and piercing eyes led to his being cast as a villain in scores of films, such as Kansas City Confidential, High Noon, The Man Who Shot Liberty Valance, and The Good, the Bad and the Ugly. ...more on Wikipedia
Acted In: Schlitz Playhouse of Stars, The Master
Birthplace: Somerville, New Jersey, United States of America
Nationality: United States of America
Also Ranked
#97 on The Coolest Actors Ever
#6 on The Greatest Western Movie Stars
#9 on People Only Your Dad Cares About
see more on Lee Van Cleef
Martin Landau is an American film and television actor. His career started in the 1950s, with early film appearances including a supporting role in Alfred Hitchcock's North by Northwest. He played regular roles in the television series Mission: Impossible and Space: 1999. Landau received the Golden Globe Award for Best Supporting Actor – Motion Picture, as well as his first nomination for the Academy Award for Best Supporting Actor, for his role in Tucker: The Man and His Dream; he received his second Oscar nomination for his appearance in Crimes and Misdemeanors. His performance in the supporting role of Bela Lugosi in Ed Wood earned him an Academy Award, a Screen Actors Guild Award and a ...more on Wikipedia
Acted In: Mission: Impossible, Buffalo Bill, Space: 1999, I Spy, The Defenders, + more
Birthplace: New York City, New York, United States of America
Nationality: United States of America
see more on Martin Landau