Watchworthy
Women of Wrestling Cast List

Updated June 14, 2019
7.6k views
9 items
Women of Wrestling cast list, including photos of the actors when available. This list includes all of the Women of Wrestling main actors and actresses, so if they are an integral part of the show you'll find them below. You can various bits of trivia about these Women of Wrestling stars, such as where the actor was born and what their year of birth is. This cast list of actors from Women of Wrestling focuses primarily on the main characters, but there may be a few actors who played smaller roles on Women of Wrestling that are on here as well.
Items on this list include Bobby Heenan and Farah Diba
If you are wondering, "Who are the actors from Women of Wrestling?" or "Who starred on Women of Wrestling?" then this list will help you answer those questions.
In most cases you can click on the names of these popular Women of Wrestling actors and actresses to find out more information about them. If you're looking for a particular Women of Wrestling actor or actress, then type their name into the "search" bar to find them directly.
Data-driven recommendations based on voting from over 40 million monthly visits to Ranker.
Try the free app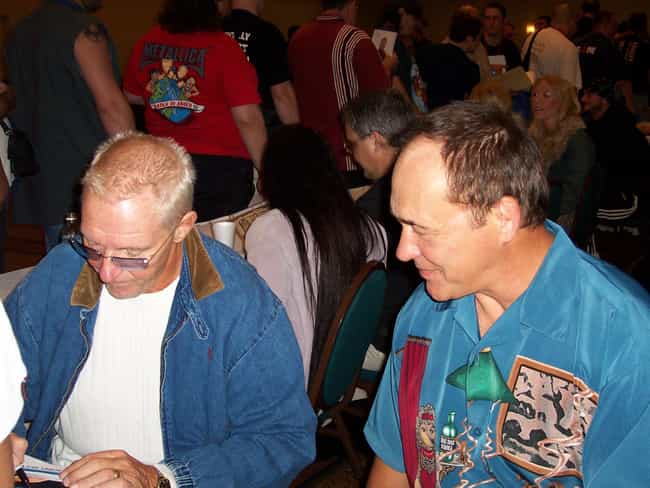 Raymond Louis Heenan (November 1, 1944 – September 17, 2017), better known as Bobby "The Brain" Heenan, was an American professional wrestling manager, color commentator, wrestler, and comedian, best known for his time with the American Wrestling Association (AWA), the World Wrestling Federation (WWF, now WWE) and World Championship Wrestling (WCW). Frequently described as the greatest professional wrestling manager of all time, he was known for his skill in elevating villainous on-screen talent by drawing negative reactions for himself and his wrestlers from the crowd. He was paired with numerous wrestlers, including Nick Bockwinkel, whom he led to win the AWA World Heavyweight ...more on Wikipedia
Acted In: WCW Monday Nitro, Saturday Night's Main Event, WCW WorldWide, AWA All-Star Wrestling, WWF Wrestling Challenge, + more
Selina Majors (born May 24, 1967), better known by her stage name Bambi, is an American professional wrestler. ...more on Wikipedia
Acted In: USA Championship Wrestling, GLOW: Gorgeous Ladies of Wrestling, Women of Wrestling
Birthplace: Stone Mountain, Georgia, USA
Farah Pahlavi (Persian: فرح پهلوی‎, née Farah Diba Persian: فرح دیبا‎; born 14 October 1938) is the widow of Mohammad Reza Pahlavi and the former shahbanu (empress) of Iran. Farah was born into a prosperous family, whose fortunes were diminished after her father's early death. While studying architecture in Paris, she was introduced to the Shah at the Iranian Embassy, and they were married in December 1959. The Shah's first two marriages had not produced a son, necessary for the succession, so there was great rejoicing at the birth of Crown Prince Reza the following October. Farah was then free to pursue interests other than domestic duties, though she was not allowed a political role. She ...more on Wikipedia
Birthplace: Tehran, Iran
Nationality: Iran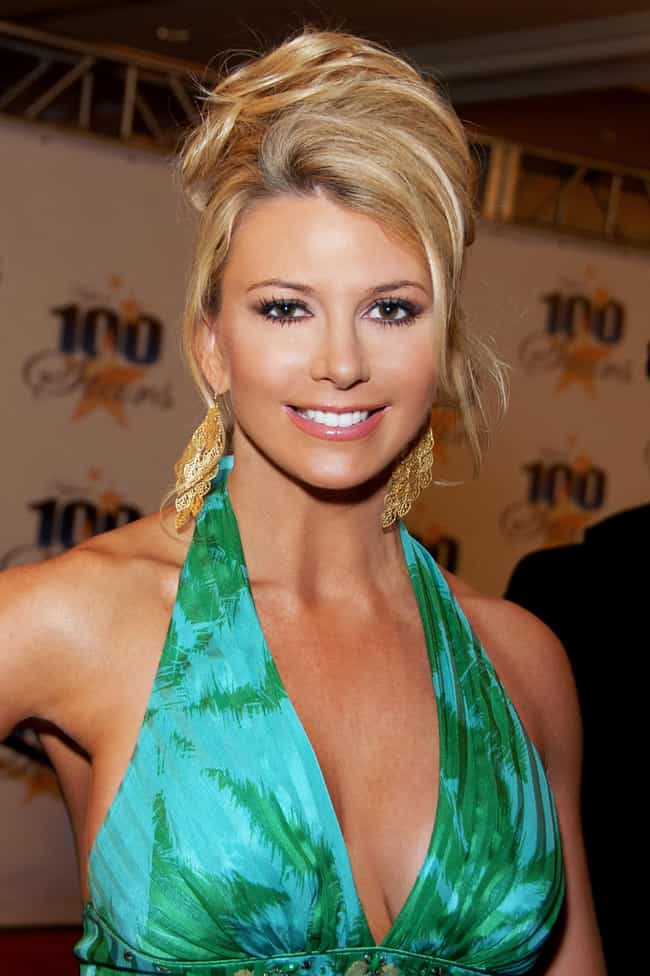 Tamie Sheffield (born July 27, 1970) is an American film actress, model and former professional wrestler. She was born in Mechanicsburg, Pennsylvania and graduated from Mechanicsburg Senior High School in 1988. Her birth name was Tammy Weber. ...more on Wikipedia
Acted In: Women of Wrestling
Birthplace: Mechanicsburg, Pennsylvania, United States of America
Nationality: United States of America