Living
Full List of Lancia Models

Below is a list of all Lancia cars & models that have come out so far. This Lancia vehicle model list includes photos of Lancia vehicles along with release dates and body types of each car. Did you used to drive one of the old Lancia cars on this list? You might also be interested in MG vehicles and Saab cars. The company has had hits and misses, but definitely have put out some great cars. Everything from Lancia Stratos to Lancia Ypsilon is included on this poll.
This list of car models made by Lancia is a great way to see how Lancia has evolved over the years. Lancia types also have car class information available if you click on their names and go to their dedicated page.
Ranker may collect a commission from links on this page.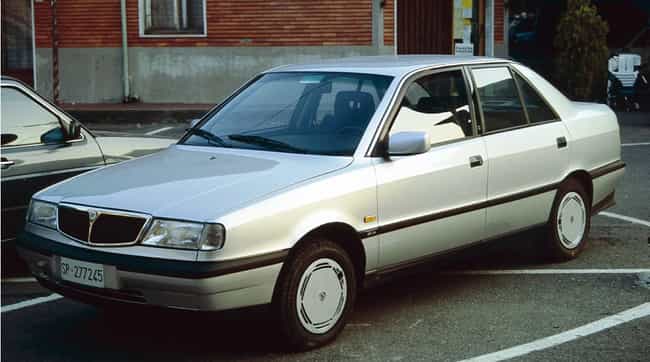 The Lancia Dedra is a compact executive car produced by the Italian automaker Lancia from 1989 to 2000. It was initially designed to support, and later to replace, the Prisma that, six years after its launch, was having difficulties to keep in pace with its latest opponents. It can be considered as the saloon version of the second generation Delta, that was launched four years later, in 1993. The task of the Dedra was demanding: it must gather the legacy of Prisma, which relaunched the Lancia brand in the field of compact executive cars, and expand its market share if possible. Larger than its predecessor, the Dedra was presented as the second flagship car of Lancia, as a car that could ...more on Wikipedia
Make: Lancia
Class: Large family car, Sedan, Station Wagon
see more on Lancia Dedra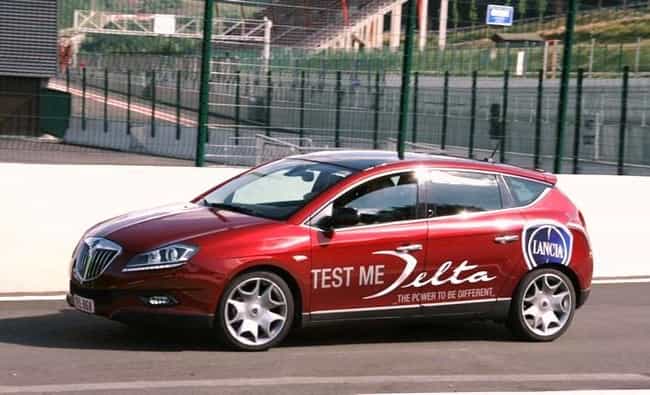 The Lancia Delta is a luxury small family car produced by Italian automobile manufacturer Lancia in three generations. The first generation produced between 1979 and 1994, the second generation from 1993 to 1999, and the third generation from 2008 to 2014. The Delta was first shown at the Frankfurt Motor Show in 1979. The Delta dominated the World Rally Championship during the late 1980s and early 1990s. The homologation requirements of Group A regulations meant marketing road-going versions of these competition cars — the Lancia Delta HF 4WD and HF Integrale. A total of 44,296 Integrales were produced. ...more on Wikipedia
Make: Lancia
Class: Compact car, Hatchback
see more on Lancia Delta

The Lancia Kappa is an executive car produced by Italian automaker Lancia. It replaced the Thema as Lancia's flagship model in 1994 and was itself replaced by Lancia Thesis in 2001. It shared its platform with the Alfa Romeo 166 and was available as a saloon, estate or coupé. The Kappa was only available in left-hand drive, as Lancia pulled out of right-hand drive markets after the demise of the Thema. Kappa is the tenth letter of the Greek alphabet. Greek letters have frequently been used to denote Lancia models. Back in 1919, Lancia had already produced a Kappa, but these are far less known nowadays than the 1990s Kappa. In writing, Lancia often referred to the Kappa simply as the k, which ...more on Wikipedia
Make: Lancia
Class: Sedan, Coupé, Station Wagon
see more on Lancia Kappa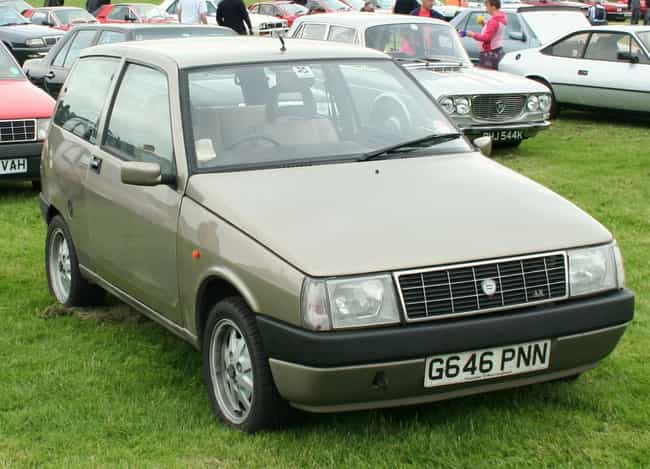 The Autobianchi Y10 is a 'designer' city car and economy car manufactured from 1985 to 1995 and marketed under the Lancia brand in most export markets. The car was manufactured at the Fiat´s Autobianchi plant in Desio, Milan until 1992 and after that in Arese, near Alfa Romeo plants. It offered a very high level of trim for its market segment. The Y10 featured a rear beam suspension design that was subsequently fitted to the facelifted Fiat Panda. Despite its short length, the Y10 boasted a drag coefficient of just 0.31. It sold rather well, for its unique style, luxurious trim and the continuously variable transmission that equipped certain versions. Its excellent aerodynamics, ...more on Wikipedia
Make: Lancia, Fiat
Class: City car, Hatchback
see more on Autobianchi Y10