Car Models

Full List of Mitsubishi Models

Below is a list of all Mitsubishi cars and models that have come out so far. This Mitsubishi vehicle model list includes photos of Mitsubishi vehicles along with release dates and body types of each car. Ranking high on the best Fast and Furious cars, Mitsubishi is also featured on best inexpensive cars and most popular cars for women. Did you use to drive one of the old Mitsubishi cars on this list? The company has had hits and misses, but definitely have put out some great cars. Among the Mitsubishi car models listed below are the Mitsubishi Lancer Evolution, the Mitsubishi Lancer, and even a Mitsubishi sports car or two.
This list of car models made by Mitsubishi is a great way to see how Mitsubishi has evolved over the years. A Japanese company, founded in 1870, they've been producing quality cars for over a century. Where are Mitsubishi cars made? Who makes Mitsubishi cars? The company is headquartered in Tokyo, Japan, rolling out all kinds of models under Mitsubishi Motors. Mitsubishi types below also have car class information available if you click on their names and go to their dedicated page - giving you everything you need to know about all Mitsubishi models in one place.
Peruse the Mitsubishi cars list below, whether you're a fan of the automaker already or are looking for the perfect new car to suit your needs. If it's one of the many types of Mitsubishi cars, you'll find it here!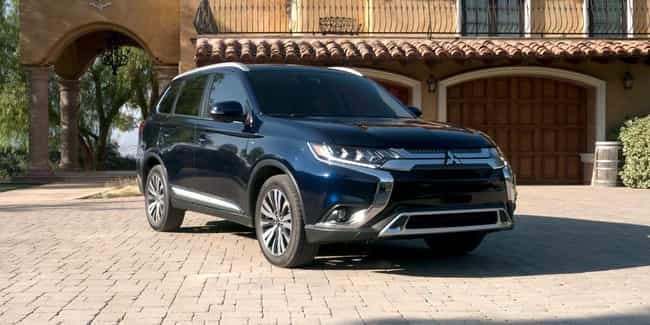 The Mitsubishi Outlander is a mid-size crossover manufactured by Japanese automaker Mitsubishi Motors. It was originally known as the Mitsubishi Airtrek when it was introduced in Japan in 2001, and was based on the Mitsubishi ASX concept vehicle exhibited at the 2001 North American International Auto Show. It was sold at Mitsubishi Japan dealership chain called Car Plaza. The ASX represented Mitsubishi's approach to the industry wide SUV trend for retaining the all-season and off-road abilities offered by a high ground clearance and four-wheel drive, while still offering car-like levels of emissions, economy and size. The original Airtrek name was chosen to "describe the vehicle's ability to ...more on Wikipedia
Make: Mitsubishi
Class: Compact sport utility vehicle, Sport utility vehicle, Crossover SUV
see more on Mitsubishi Outlander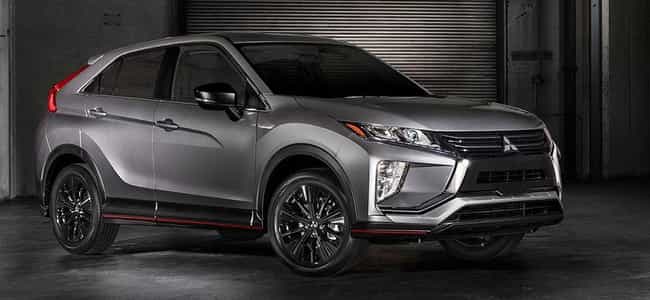 2
Mitsubishi Eclipse Cross
The Mitsubishi Eclipse Cross is a compact crossover SUV produced by Japanese automaker Mitsubishi Motors since 2017. It was previewed by the XR-PHEV and XR-PHEV II concepts, revealed in 2013 and 2015. The production version was first introduced at the 87th Geneva Motor Show in March 2017.[4][5] It slots between the RVR/ASX/Outlander Sport and Outlander in Mitsubishi's crossover lineup.
The name of this vehicle originates from the unrelated Eclipse compact sports car. Unlike the old Eclipse, however, the new Eclipse Cross is not assembled in the United States, as Mitsubishi closed its Diamond-Star Motors plant in Normal, Illinois back in February 2016. Instead, the new SUV is assembled in Japan, the home country of Mitsubishi. ...more on Wikipedia
Make: Mitsubishi
Class: Crossover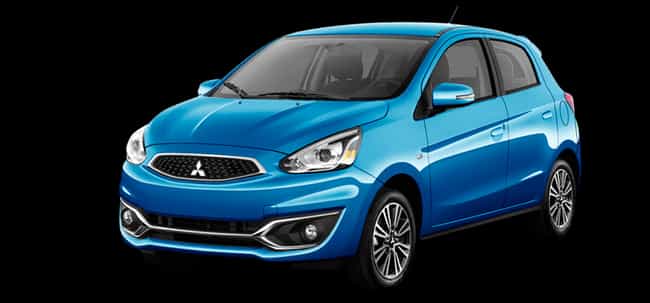 The Mitsubishi Mirage is a range of cars produced by the Japanese manufacturer Mitsubishi Motors from 1978 to 2003 and again since 2012. The hatchback models produced between 1978 and 2003 were classified as subcompact cars, while the sedan and station wagon models, marketed prominently as the Mitsubishi Lancer, were the compact offerings. The liftback introduced in 1988 complemented the sedan as an additional compact offering, and the coupé of 1991 fitted in with the subcompact range. The current Mirage model is a subcompact hatchback and it replaces the Mitsubishi Colt sold between 2002 and 2012. The Mirage has a complicated marketing history, with a varied and much convoluted naming ...more on Wikipedia
Make: Mitsubishi
Class: Subcompact car
see more on Mitsubishi Mirage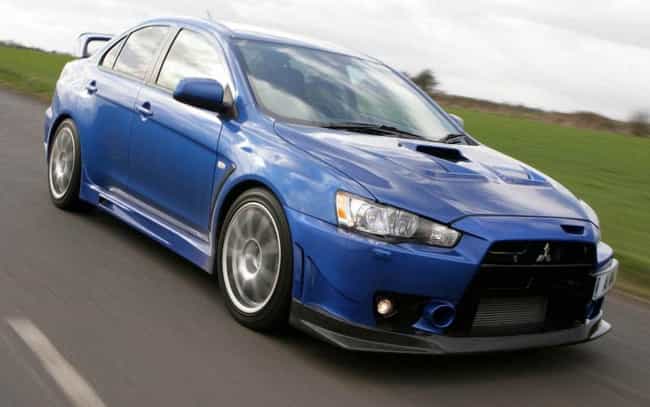 The Mitsubishi Lancer Evolution, also known as the Lancer Evo, Lan Evo, or Evo, is a high performance sports car manufactured by Mitsubishi Motors that is based on the normal Lancer. There have been ten official versions to date, and the designation of each model is most commonly a Roman numeral. All use two litre, turbocharged engines and all-wheel drive systems. The Evolution was originally intended only for Japanese markets, but demand on the "grey import" market led the Evolution series to be offered through Ralliart dealer networks in the United Kingdom and in various European markets from around 1998. Mitsubishi decided to export the eighth generation Evolution to the United States in ...more on Wikipedia
Make: Mitsubishi
Class: Sedan, Station Wagon, Sports car
Also Ranked
#80 on The Ultimate Dream Garage
see more on Mitsubishi Lancer Evolution