Living
Full List of Porsche Models

Updated October 13, 2018
273.4k views
39 items
This list of all Porsche cars and models is your one stop Porsche vehicle model list, including photos of Porsche vehicles along with release dates and body types. Among the types of Porsche below are the Porsche 911 classic and Porsche 550, in addition to all Porsche models. Featured on coolest cars in the world, the Porsche is also a common favorite among celebrities. The members of the Porsche lineup on the list of car models made by Porsche below can be hovered over, or you can click on the names of the Porsche brands to get more information on any of them. Porsche types also have car class information available if you click on their names and go to their dedicated page.
Almost every red-blooded male in the world knows what a Porsche is and what it stands for. Many men love Porsches and both old Porsche models and newer types are the dream cars of guys of all ages. With the way it maneuvers and the high speeds it reaches, it's no surprise why Porsche (not "Porshe" or "Porche"!) is one of the most popular car brands in the world.
Where are Porsches made? A German company, Porsche models have a rich history, with many different Porsche models among some of the most iconic cars of all time. Whether you want to see Porsche models by year, or by any of the unique Porsche styles the automaker turns out, this list has all the information you'll need.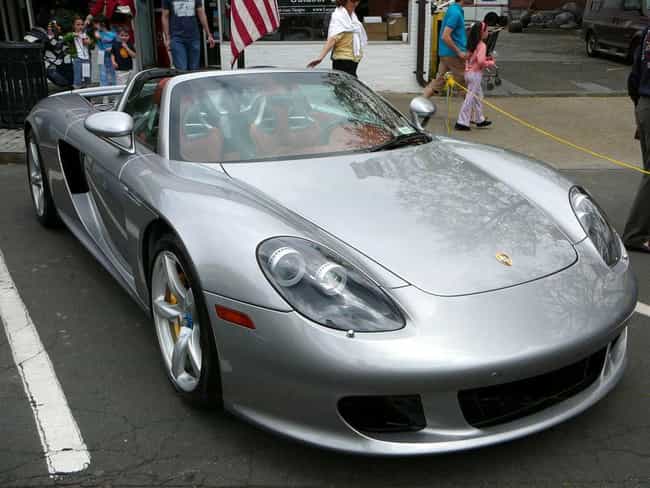 The Porsche Carrera GT is a mid-engined supercar that was manufactured by Porsche between 2004–2007 in Leipzig, Germany. Sports Car International named the Carrera GT number one on its list of Top Sports Cars of the 2000s, and number eight on Top Sports Cars of All Time list. ...more on Wikipedia
Make: Porsche
Class: Roadster, Sports car, Supercar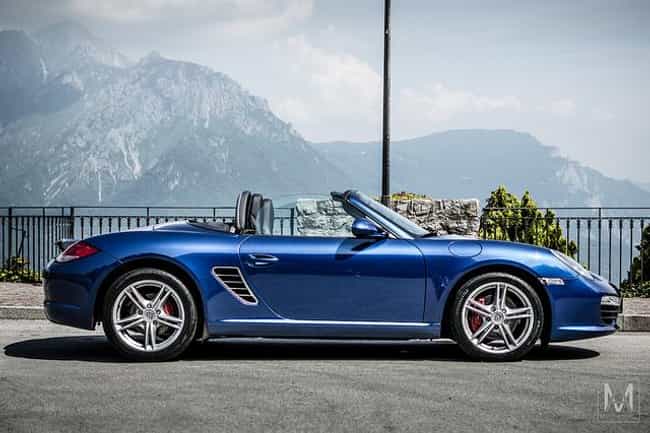 The Porsche Boxster is a mid-engined two-seater roadster built by Porsche. The Boxster is Porsche's first road vehicle to be originally designed as a roadster since the 550 Spyder. The first-generation Boxster was introduced in late 1996; it was powered by a 2.5 litre flat six-cylinder engine. The design was heavily influenced by the 1992 Boxster Concept. In 2000, the base model was upgraded to a 2.7 litre engine and the new Boxster S variant was introduced with a 3.2 litre engine. In 2003, styling and engine output was upgraded on both variants. In 2005, Porsche unveiled the second generation of Boxster: the type 987. The 987 is more powerful than its predecessor and featured styling ...more on Wikipedia
Make: Porsche
Class: Roadster, Convertible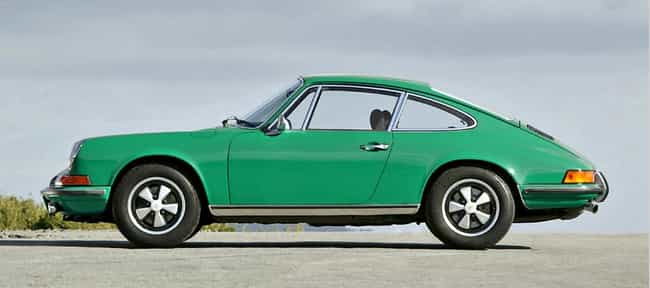 The original Porsche 911 was a luxury sports car made by Porsche AG of Stuttgart, Germany. The famous, distinctive, and durable design was introduced in autumn 1963 and built through 1989. It was succeeded by a modified version, internally referred to as Porsche 964 but still sold as Porsche 911, as are current models. Mechanically, the 911 was notable for being rear engined and air-cooled. From its inception the 911 was modified both by private teams and the factory itself for racing, rallying and other types of automotive competition. The original 911 series is often cited as the most successful competition car ever, especially when its variations are included, mainly the powerful ...more on Wikipedia
Make: Porsche
Class: Coupé, Convertible, Sports car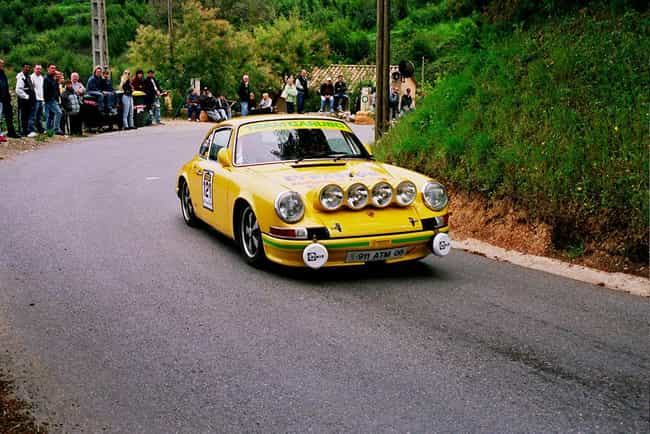 The Porsche 911 is a two-door, 2+2 high performance sports car made since 1963 by Porsche AG of Stuttgart, Germany. It has a distinctive design with rear-mounted six cylinder boxer engine and independent rear suspension, an evolution of the swing axle on the Porsche 356. Since its introduction it has undergone continuous development, though the basic concept has remained little changed. The engines were air-cooled until the introduction of the Type 996 in 1998. Throughout its lifetime, the 911 has been modified by private teams and by the factory itself for racing, rallying and other forms of automotive competition. It is among the most successful competition cars ever. In the mid-1970s, ...more on Wikipedia
Make: Porsche
Class: Coupé, Sports car