Car Models

Full List of Rolls-Royce Models

List of all Rolls-Royce cars & models. Click here for pricing and information on Rolls-Royce models near you! This Rolls-Royce vehicle model list includes photos of Rolls-Royce vehicles along with release dates and body types. You might also be interested in celebrities who own Rolls Royces and most expensive car options. List features items like Rolls-Royce Silver Ghost and Rolls-Royce Camargue. This list of car models made by Rolls-Royce can be sorted by any column, just like any other Ranker list.
Rolls-Royces shown below can be hovered over, or you can click on the names of the Rolls-Royce brands to get more information on any of them. Rolls-Royce types also have car class information available if you click on their names and go to their dedicated page. You may want to copy this list to make your own just like it, re-rank it to fit your opinions, then publish it to share with your friends.
Ranker may collect a commission from links on this page.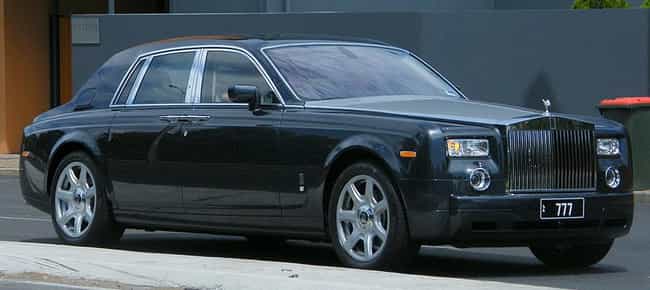 The Rolls-Royce Phantom is a saloon automobile made in the United Kingdom by Rolls-Royce Motor Cars. It was launched in 2003 and is the first model introduced during the BMW era. The Rolls-Royce Phantom Drophead Coupé, and the Rolls-Royce Phantom Coupé, are both based on the 2003 Phantom. It also won the Top Gear Car of the Year Award for 2003. It now serves as its flagship model. ...more on Wikipedia
see more on Rolls-Royce Phantom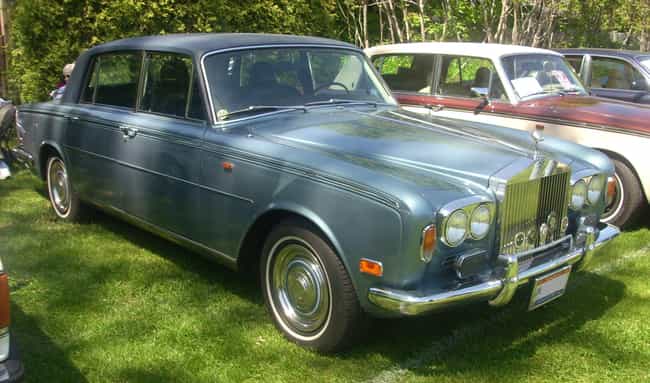 The Rolls-Royce Silver Shadow is a luxury car that was produced in Great Britain in various forms from 1965 to 1980. It was the first Rolls-Royce to use a monocoque chassis, a response to concerns that the company was falling behind in automotive innovation. To date, the Silver Shadow has the largest production volume of any Rolls-Royce. ...more on Wikipedia
see more on Rolls-Royce Silver Shadow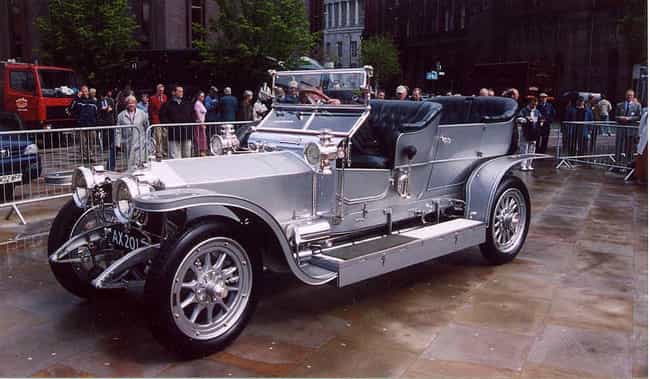 The Rolls-Royce Silver Ghost refers both to a car model and to one specific car from that series. Originally named the "40/50 h.p." the chassis was first made at Royce's Manchester works, with production moving to Derby in July 1908, and also, between 1921 and 1926, in Springfield, Massachusetts. Chassis no. 60551, registered AX 201, was the car that was originally given the name "Silver Ghost." Other 40/50 hp cars were also given names, but the Silver Ghost title was taken up by the press, and soon all 40/50s were called by the name, a fact not officially recognised by Rolls-Royce until 1925, when the Phantom range was launched. The Silver Ghost was the origin of Rolls-Royce's claim of ...more on Wikipedia
see more on Rolls-Royce Silver Ghost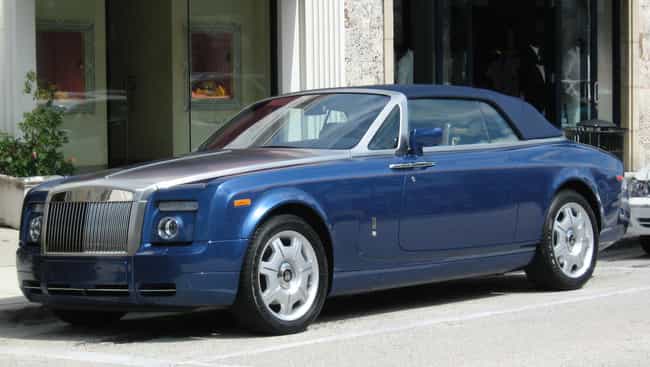 The Rolls-Royce Phantom Drophead Coupé is a British handmade convertible manufactured by Rolls-Royce that debuted at the 2007 North American International Auto Show in Detroit, Michigan, on 7 January 2007. The platform is based on the 2003 Rolls-Royce Phantom and has styling heavily derived from the 100EX, a concept car unveiled to celebrate the company's centennial in 2004. It is currently the most expensive Rolls-Royce model at $443,000. Several Drophead Coupés were featured in the 2012 Summer Olympics closing ceremony. ...more on Wikipedia
see more on Rolls-Royce Phantom Drophead Coupé