Car Models

Full List of Volkswagen Passenger Cars Models

Hit the road with a list of all Volkswagen passenger cars & models. This Volkswagen passenger vehicle model list includes photos of Volkswagen passenger cars, along with release dates, body types, an further details on each car. The types of Volkswagens vary, but they're all automobiles designed to carry between one and nine passengers.
With this list, you'll finally find an answer to the question, "Does Volkswagen make passenger cars?" The manufacturer has had a fascinating history, creating some great cars over the decades, and this list includes old VW models as well as more modern Volkswagens.
Everything from the Volkswagen Golf to the Volkswagen Jetta is featured on this list, which is comprehensive. This list of passenger car models made by Volkswagen is a great way to see how Volkswagen cars have evolved over time, and it's helpful to anyone shopping for a new car.
Ranker may collect a commission from links on this page. Prices & inventory are accurate as of publish date.
The Bentley Continental Flying Spur is a four-door variant of the Bentley Continental GT coupé. The Bentley Continental Flying Spur was introduced in 2005. This car shares its platform with the Volkswagen Phaeton, and its powertrain components are related to those on the Audi A8 and S8. It was designed by the same team as produced the Continental GT and Continental GTC. ...more on Wikipedia
Make: Volkswagen, Bentley
Class: Sedan, Full-size car, Luxury vehicle
see more on Bentley Continental Flying Spur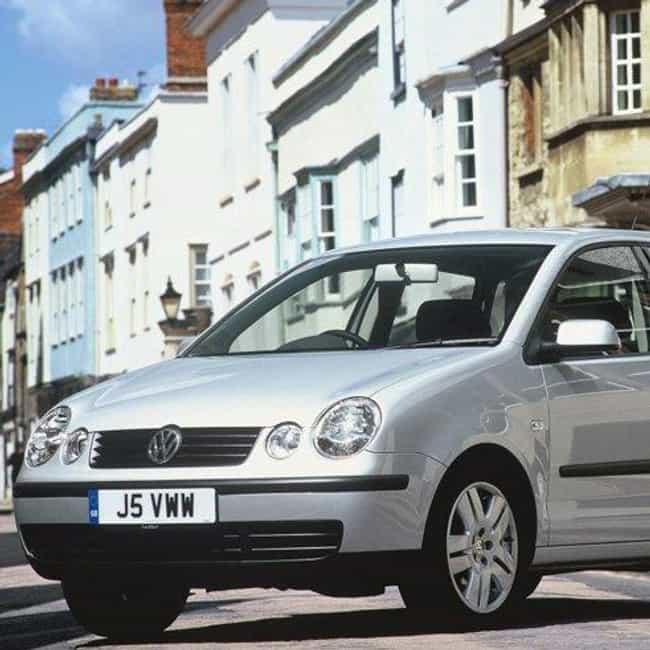 The Volkswagen Polo Mk4 is the fourth generation of the Volkswagen Polo supermini car produced by the German manufacturer Volkswagen. It was marketed from early 2002 to 2009 in most countries except Brazil and the USA. It is still manufactured in South Africa, where it is sold as the Polo Vivo. The Mk4 replaced the Volkswagen Polo Mk3, while the Polo Vivo replaced the Citi Golf. ...more on Wikipedia
Make: Volkswagen Passenger Cars
Class: Supermini car, Sedan
see more on Volkswagen Polo Mk IV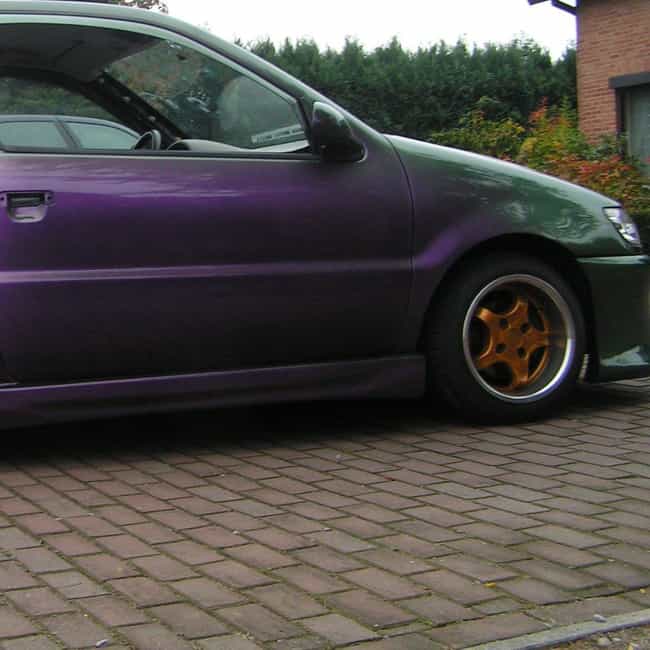 The Volkswagen Polo Mk3 is the third generation of the Volkswagen Polo supermini car and was produced from 1994 until late 1999 and some models in 2000. It was available in hatchback, sedan and wagon body styles. It shared the same platform and initially a similar design as the contemporary Seat Ibiza and Seat Córdoba models. The hatchback underwent a major facelift in 2000, while the sedan and the wagon received only minor refinements. It now had a more different exterior and interior design than the also facelifted Seat Ibiza. In 2001, it was discontinued and replaced by its successor, the Volkswagen Polo Mk4, but it continued production in Argentina, where the sedan was facelifted in ...more on Wikipedia
Make: Volkswagen Passenger Cars
Class: Supermini car, Sedan
see more on Volkswagen Polo Mk III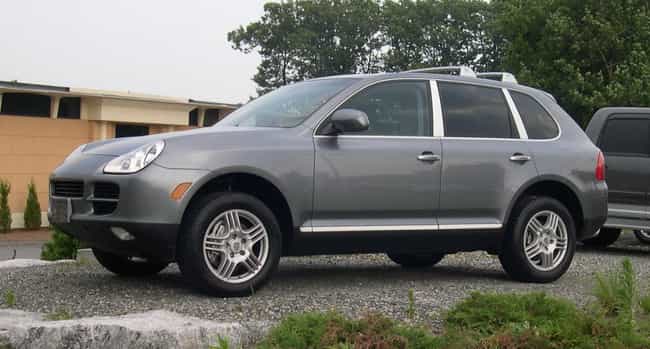 The Porsche Cayenne is a mid-size luxury crossover manufactured by the German manufacturer Porsche since 2002, with North American sales beginning in 2003. Its platform was developed by Porsche and is shared with the Volkswagen Touareg. It is the first V8-engined vehicle built by Porsche since 1995, when the Porsche 928 was discontinued. Since 2008, all engines have featured direct injection technology. The second-generation Cayenne was unveiled at the 2010 Geneva Motor Show in March following an online reveal. Although the Cayenne shares its platform, body frame and doors with the similar Volkswagen Touareg, all other aspects of vehicle design, tuning and production are done in-house at ...more on Wikipedia
Make: Volkswagen, Porsche
Class: Mid-size car, Sport utility vehicle, Luxury SUV, Crossover SUV
Also Ranked
#34 on The Longest Lasting Cars That Go the Distance
#15 on The Best Family Haulers
see more on Porsche Cayenne