Magic
Like His Illusions, There's More To David Blaine Than Meets The Eye

In this day and age, there are only a handful of magicians who have achieved household-name status. David Blaine is near the top of that list. Blaine's wildest magic tricks have included everything from being encased in a block of ice to having a million volts of electricity zapped through his body. But his personal life is just as singular, weird, and altogether fascinating.
This trailblazing magician was born in Brooklyn on April 4, 1973. At the age of four, he saw a street magician performing on the subway, and Blaine's love of magic was born. He set out to become a master of illusion and accomplished that task at a remarkably young age. He was just 24 years old when his first TV special aired, and he's been one of the most popular (and profitable) magicians in history ever since.
back to page 1
He's Been Studied By Scientists To Discover His Dark Magical Secrets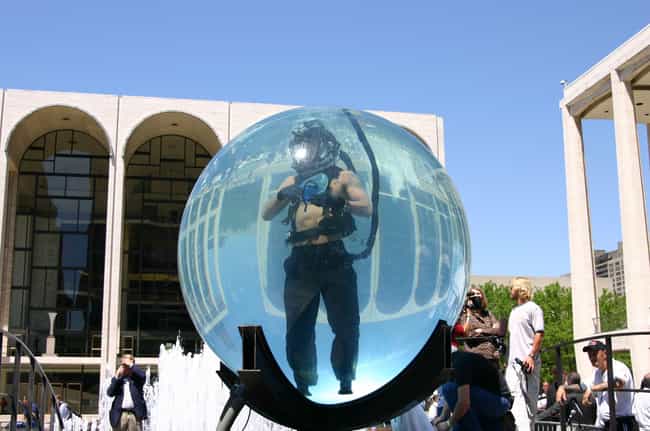 Obviously, David Blaine does cool magic tricks. But some of his illusions are so mind-bending, even doctors and scientists have been baffled not only by how Blaine performs his tricks, but how he's able to survive his tricks at all. According to the results of a study published by The New England Journal of Medicine, doctors recorded the:
anthropometric, biochemical, and endocrine changes during the refeeding period after a much-publicized 44-day fast by David Blaine, a performance artist; we compared the findings with results obtained from a control group of 16 age-matched men who had a similar body-mass index (the weight in kilograms divided by the square of the height in meters) after an overnight fast.
The study's findings were nothing revolutionary. But just the fact that Blaine attracted the attention of skeptical scientists probably feels like a victory for him.
He Once Held The World Record For Longest Held Breath
Given the monumental scope of his performances, it's hardly surprising that Blaine has managed to shatter at least one world record. In 2008, he appeared on Oprah Winfrey's talk show. There, he held his breath for a jaw-dropping 17 minutes and four seconds - a new world record for oxygen-assisted static apnea.
Blaine no longer holds the record, but it's still a stunning feat. A year later, he gave a TED talk about this experience.
He Trained With Navy SEALS To Get Better At Stunts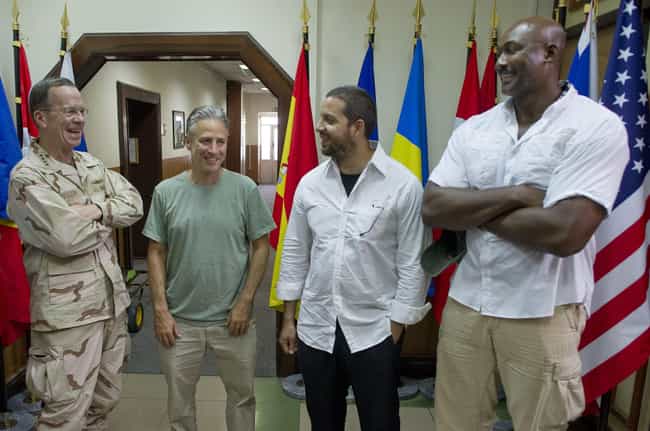 Blaine is nothing if not prepared. After all, the intensity of his stunts requires an almost superhuman strength. To reach this level of ability, he's trained with Navy SEALS. "What was amazing about the Navy SEALs - a lot of their training, although it is physical, is more about the mental and spiritual part," Blaine told ABC News. "They talk about overriding the pain in your body by finding something to take you away from it."
He Once Drew An Eye On His Hand That He Said Was 'Protection From Death'
During a bizarrely unsettling 2001 interview on British television, Blaine scrawled some sort of small eye on his hand. When the interviewer asked him what it was for, he replied: "Protection from death."
And this reply, though cryptic, was one of the most elaborate answers Blaine gave in the whole interview. Barely uttering more than a word or two in reply to the questions being asked, the magician looked preoccupied at best. The appearance was so awkward The Guardian labeled it one of the most excruciating interviews of all time.