Celebrity Trivia

This Is Why Malia Obama Is The Best Obama

379 votes
146 voters
3.1k views
11 items
List Rules Vote up the coolest things Malia has done that prove she's simply the best Obama.
There's nothing like a trash-pile president and his gross, no-good, very-bad family to make you yearn for the days of America's former first and coolest family. And there's nothing like seeing the embodiment of animal torture and child-bashing in Donald Trump, Jr., or the hypocrisy of complicity that is Ivanka Trump to make us miss America's coolest, innocent, and beatiful first children.
There's a lot to back up the claim that Malia is the best (and coolest) Obama. For real, though: this girl has a lot going on! For one, she learned how to drive from the Secret Service, but she isn't so high-brow that she can't pop up at music festivals and bless us all with her presidential presence. She can hang with college kids and school them at drinking games, but she can also land very cool New York internships and get into Harvard. There are loads of fun facts about Malia Obama that prove she's simply the's the coolest - and even Ivanka herself has defended her, proving that Malia is straight up beloved. Which reasons do you think top the rest?
She Has Excellent Taste In Hip-Hop
Malia earned some Internet-approved music cred when she was photographed wearing a Pro Era (a Brooklyn-based hip-hop collective) t-shirt. Pro Era stands for "Progressive Era" and members include, among others, Joey Bada$$, CJ Fly and Powers Pleasant. Clearly, Malia has great taste not only music but also the merch. Malia's super fresh, super current vibes may well have been encouraged by her parents: the apple doesn't fall far from the tree. Her dad Barack curated some very chill-vibe, hip-hop-heavy Spotify playlists during his tenure as president, and famously hosted some of the coolest names in hip-hop at the White House.
The Secret Service Taught Her How To Drive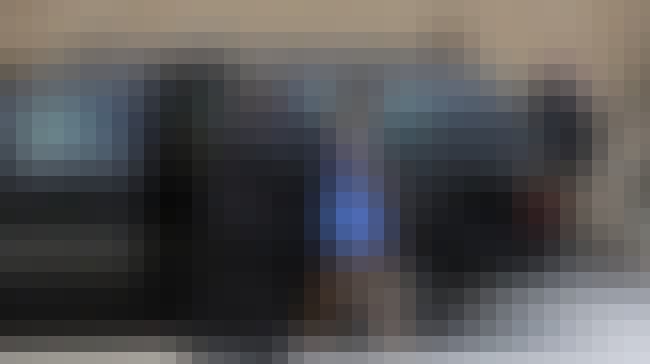 Not many teens can boast as much driving prowess as Malia Obama; the girl was taught how to drive by the freakin' Secret Service! She has to be beyond road proficient at this point. Former First Lady Michelle Obama dished on how her daughter got behind the wheel under the Secret Service's tutelage, saying her "hope is just to make sure that they [her daughters] come out of this thing as functioning adults, you know?" You're on the right track, Michelle, and that has to be the coolest way to learn how to drive ever.

Does this make her cool?
She Interned On HBO's Girls
Malia got to live most people's coolest New York dreams by interning at a critically-acclaimed HBO show during the summer of 2015. Malia interned on the set of Girls, and sure, there's loads of celebrities and cool famous folk walking around that set, but everyone was probably obsessed with how cool Malia was. Like, all other interns should probably stop trying, because Malia was 100% the coolest intern to ever intern.
Even as a teen, Malia's been earning a reputation as a fashion icon. She's been spotted wearing Alexander Wang outfits to her internship, doubtless making her the envy of any teen with an awful summer job outfit. And arguably nobody could pull off a military-green dress with low-top skater sneaks like she does. The New York Times has also claimed that's becoming as much of a fashion icon as her mother Michelle Obama. Is there praise higher than that? Most definitely not. The only question now is, does she have her mother's arms, too?