Swimming
Fun Pool Toys And Outdoor Accessories That Will Make Your Backyard Feel Like A Vacation

Updated July 8, 2020
3.4k views
80 items
Sure, you could just splash around by yourself in the pool. But that would be lame. You're not lame are you? We didn't think so. Which is why you need the coolest toys for the pool! Make sure to stock up on sunscreen because your family will never want to leave!
Whether you just want to lay back and relax, or need a way to keep kids entertained, our list has the best pool toys and swim accessories you're looking for. You could go for the ultimate lounger, complete with cup-holder and backrest, or maybe you're looking to be a little more active. In that case, check out the poolside rock climbing wall or the floating volleyball net.
Our list includes the coolest pool toys! Kids will love the floating jousting game, the floating boathouse (it's actually a little house), and the poolside inflatable slide. They can dive for pool sticks or hang out with the dancing dolphin inflatable. You can even get baby in on the fun with a floating canopy! Parental supervision is, of course, necessary. You can even get Rover in the pool on his own float. He won't even have to doggie paddle!
So take a look at the list and vote up the best pool floats and cool pool toys you'll be picking up for summer!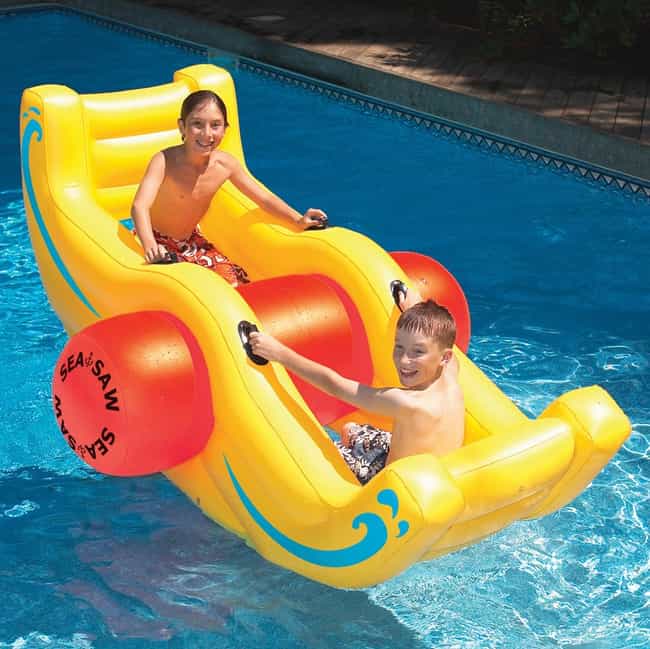 Kids will love see-sawing back and forth for hours, and you'll love how tired they are when they finally get out.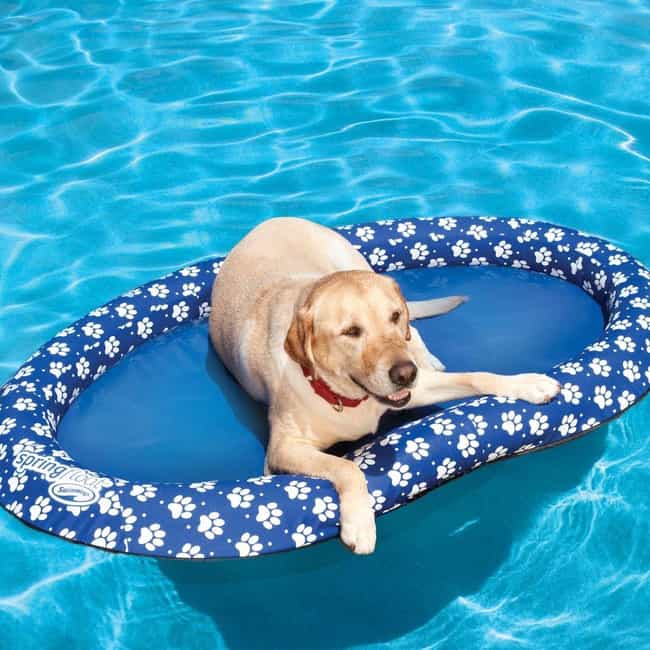 Get Rover out into the pool on this puppy pool float.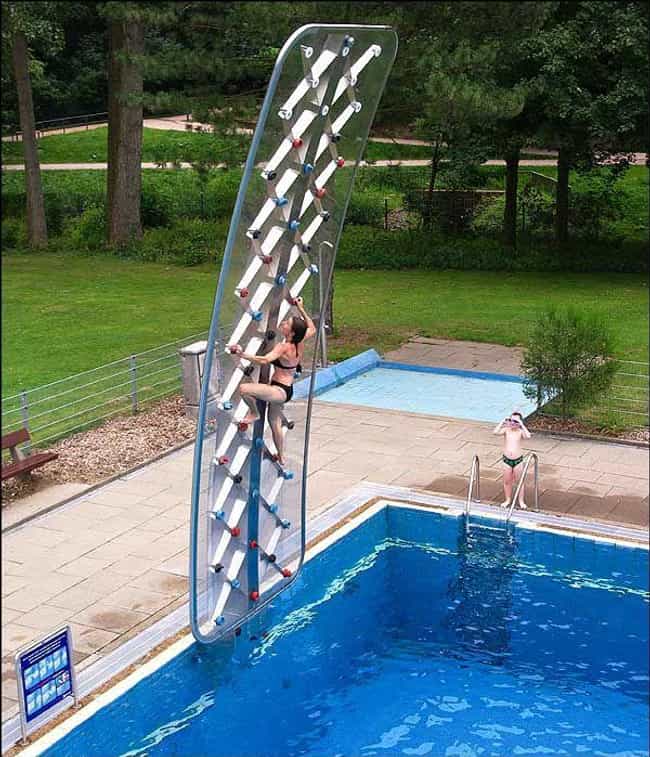 This rock climbing wall is so awesome. If you fall, you just fall back into the pool!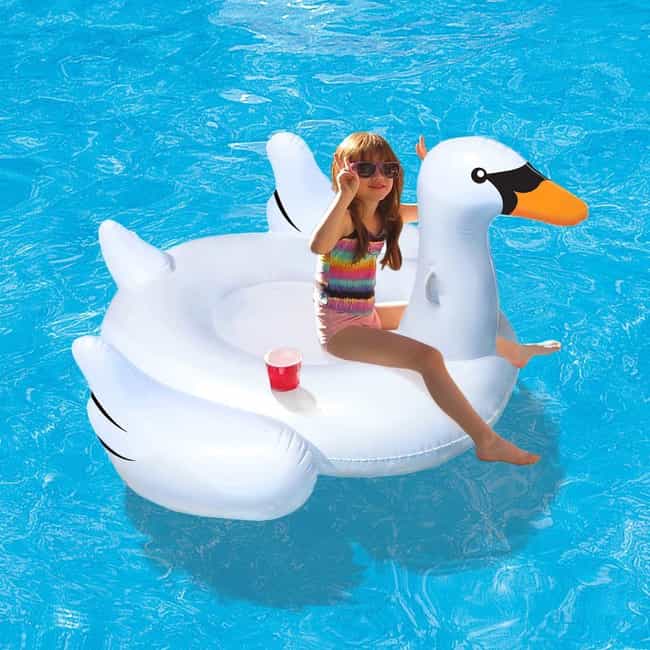 Ridiculous or awesome? Maybe a little of both.