Bands/Musicians

The Best Funk Carioca Bands/Artists

35 votes
20 voters
7.6k views
9 items
Funk carioca artists list, with photos, ranked best to worst by votes. List of good funk carioca bands includes a filter so you can sort by the groups's label and what albums they've put out. This list of the top funk carioca bands in the world includes all musicians who have released recordings that have gotten distribution, and is an up-to-date list. Funk carioca groups and artists are shown below along with any additional genres in which their music belongs. If available, you can also see information about where all funk carioca bands on this list got started. These are truly the greatest funk carioca bands of all time, since the most famous funk carioca artists ever are listed, and the order is decided by actual fans of the best funk carioca music.
You can click on the funk carioca band names to see more information about that particular notable funk carioca group. If they're near the top of the best funk carioca artist list, though, then they should have at least some information available. All the top funk carioca bands named on the list also have discographies on their pages if you click on the funk carioca band names themselves.
List features M.I.A., Diplo and more. Voting for your favorites gets them to rise to the top of the list. Is Banda Calypso better than Bonde do Rolê?
All important, significant and iconic names in funk carioca music history deserve your votes, so make sure to choose wisely. You can only vote once on this list.
The list includes all new funk carioca bands, and if there are any missing on the list, you can always add them yourself. Just make sure they aren't already on the list and check your spelling, because this is already an accurate compilation of the best examples of funk carioca, as well as a good place to start if you're asking yourself, or friends, exactly how to get into funk carioca music. Especially since the bands at the top of the list will at the very least be the best choices if you're looking for a list of good funk carioca bands with which to start out. No point in listening to them if they aren't actually good or even half-way decent funk carioca bands.
This list answers the questions "who are the best funk carioca bands of all time?" and "who is the greatest funk carioca musician ever?"
If you know enough about the genre, please vote based on the quality of the band's music instead of just voting for the most popular funk carioca bands that you might've heard of, but not really listened to closely enough to cast an informed vote.
You can share this on Twitter, Tumblr, Facebook and more to see what your social network would vote to the top. (9 items)
Genres (Music): Funk carioca pop
Nationality: Chile
Agree or disagree?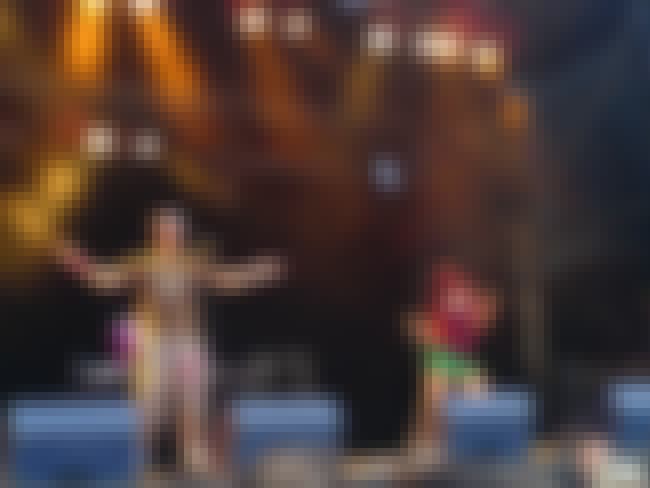 Bonde do Rolê is a funk carioca-influenced electropop group from Curitiba, Brazil and consists of MC's Pedro D'Eyrot, Laura Taylor and DJ/MC Rodrigo Gorky. In 2006, Rolling Stone magazine described the group as "Brazilian Party Starters" and one of the "Top 10 Bands to Watch." Bonde do Rolê started in Curitiba in the south of Brazil, mixing riffs with funk carioca. The trio did its first major tour in 2006, with CSS and in 2007 released their debut album, With Lasers. Bonde do Rolê released their third album "Tropical/Bacanal" on July 31, 2012. ...more on Wikipedia
Genres (Music): Electronic music, Electronic dance music, Dance music, Funk carioca, Funktronica
Albums: With Lasers, Marina gasolina, Office Boy, Melo Do Tabaco, Solta O Frango, + more
Labels: Mad Decent, Domino Recording Company
Career Began: Curitiba, Brazil

Agree or disagree?
see more on Bonde do Rolê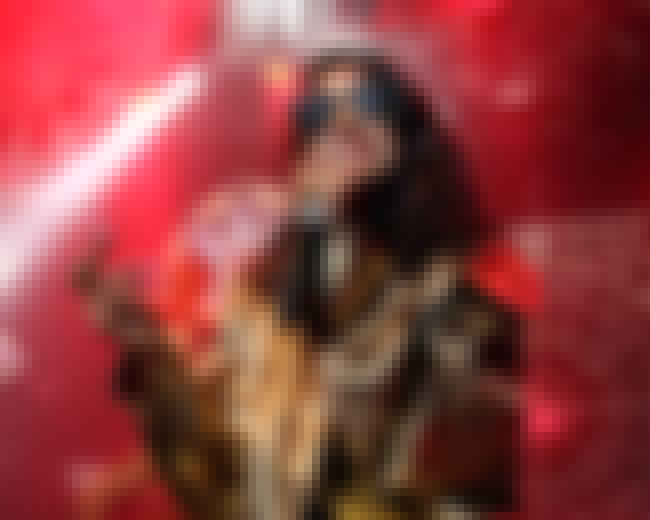 Mathangi "Maya" Arulpragasam, better known by her stage name M.I.A., is an English recording artist of Sri Lankan Tamil heritage. She is also a songwriter, painter and director. "M.I.A." is a play on her own name and a reference to the abbreviation for Missing in Action. Her compositions combine elements of electronic, dance, alternative, hip hop and world music. Arulpragasam began her career in 2000 as a visual artist, filmmaker and designer in west London before beginning her recording career in 2002. Since rising to prominence in early 2004 for her singles "Sunshowers" and "Galang", charting in the UK and Canada and reaching number 11 on the Billboard Hot Dance Singles Sales in the US, ...more on Wikipedia
Genres (Music): Hip hop music, Alternative hip hop, Worldbeat, New rave, Electro hop, + more
Albums: Kala, Arular, Matangi, Maya, Bang (The Remixes), + more
Nationality: England
Labels: XL Recordings, Interscope Records, Roc Nation
Career Began: Mitcham, London, London, United Kingdom
Also Ranked
#9 on The Greatest Women Rappers of All Time
#13 on The Best British Rappers of All Time
#33 on The Best Political Musicians
#20 on The Best Dressed Women in Hip-Hop

Agree or disagree?
see more on M.I.A.
Sabbo & Kuti are a production duo working together on side projects from their independently successful careers. Working together to mix various styles of music from hip-hop to funk to reggae, Sabbo & Kuti have established explored mixing and mastering in various projects. The pair recently won the ACUM Award 2010 for their production and arrangement on prominent soul/funk/reggae singer Karolina's album "What Do I Do Now?". According to the judges from ACUM-Sabbo & Kuti maintain "a profound understanding of Israeli music and its history and an intelligent use of local sounds and colors in order to produce something that is simultaneously both Israeli and international, and above all ...more on Wikipedia
Genres (Music): Reggae, Funk carioca
Nationality: Israel
Career Began: Tel Aviv, Israel