Funny

The Funniest Sex Scenes In Film And TV History

475 votes
166 voters
21.5k views
20 items
List Rules Vote up film and television's most hysterical sex scenes.
Sex on screen need not always be serious. As porn parodies have demonstrated, cinematic sex (like plain old non-cinematic sex) can be HYSTERICAL. Sometimes it requires the perfect prop (American Pie), a spirited rider (Showgirls), or a complete lack of any irony whatsoever (every single naked second in THE ROOM).
Don't let the shoddy camerawork of the Kardashian and Hilton sex tapes fool you, even filming the most mundane of sex scenes takes timing, patience, skill, or the right prosthetic private parts. None of which stopped these filmmakers and performers from finding comic gold in the most unexpected of intimate places. Rather than the typical moments of emotional lovemaking on screen, these scenes are incredibly hilarious.
Warning: though the pictures below are safe for work, some of the links are most definitely NSFW. Proceed with caution – or put on some headphones, at least – and vote up your favorite funny sex scenes from the screens, both big and small.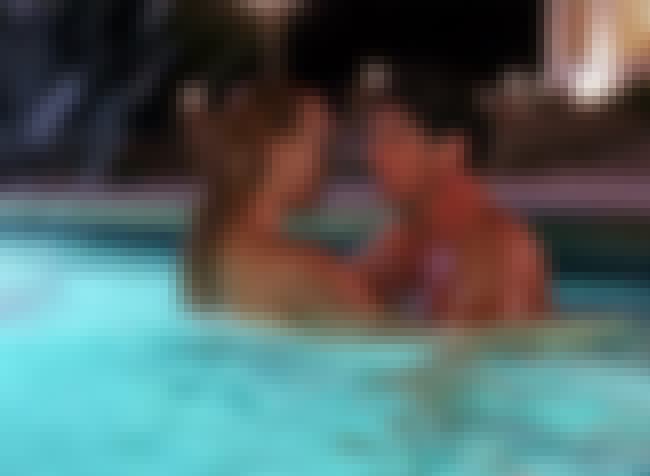 Given that Nomi (Elizabeth Berkeley) is a dancer and not a stripper (as she repeatedly exclaims), it wouldn't be surprising if she rode Kyle MacLachlan's Zack like she's in Flashdance (the dancing scenes and not the stripping or welding parts).
Instead, their notorious whirl in the pool feels like Nomi's on a wild stallion just trying to hold on for seven seconds before getting kicked off. Meanwhile, Zack pretty much sits there doing nothing.
It's amazing that MacLachlan was able to walk or stand upright after filming this scene, especially if they did more than one take. It's also amazing anyone found work after this film.
Also Ranked
#10 on The Most Awkward Movies to Watch with Your Parents
#81 on Movies That Need Sequels
#58 on The Best Movies of 1995
#73 on The Best Dance Movies Ever Made

Agree or disagree?
see more on Showgirls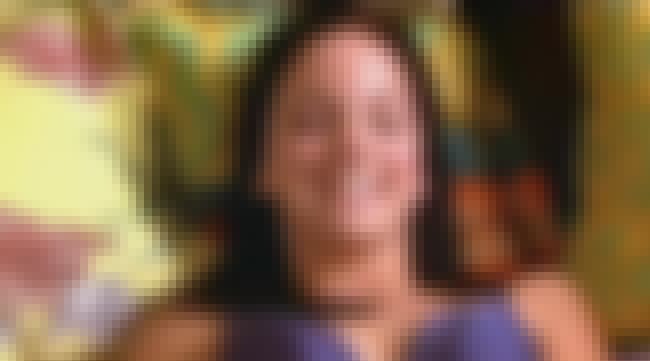 There's so much hysterical filthiness to this scene, it's hard to know where to begin. After repeatedly saying no to her boyfriend's advances, Cindy (Anna Farris) finally demurs and lets him take away her V-card.
Cindy's underwear is removed, revealing a family of bats living in the previously untouched darkness, along with a shrubbery that needs some dramatic trimming. Once Cindy gets on top, in a star-making moment for Anna Farris, she screams "WHAT'S MY NAME!" while smacking her hapless boyfriend as he launches her with a super-human orgasm.
Also Ranked
#36 on The Best Movies to Watch While Stoned
#43 on The Best Adventure Movies for Kids
#2 on The Greatest Horror Parody Movies, Ranked
#6 on Movies You Watched Behind Your Parents' Backs As A Kid
Agree or disagree?
see more on Scary Movie
As NSFW clips go, the climactic orgy of Sausage Party might be the raunchiest of all, despite having zero human nudity. Proceed with caution and get ready to swear off sausage, bagels, tacos, and hot dog buns forever.
(It's also as hysterical as it is filthy.)
Here.
It.
Also Ranked
#77 on The Very Best Movies of 2016, Ranked

Agree or disagree?
see more on Sausage Party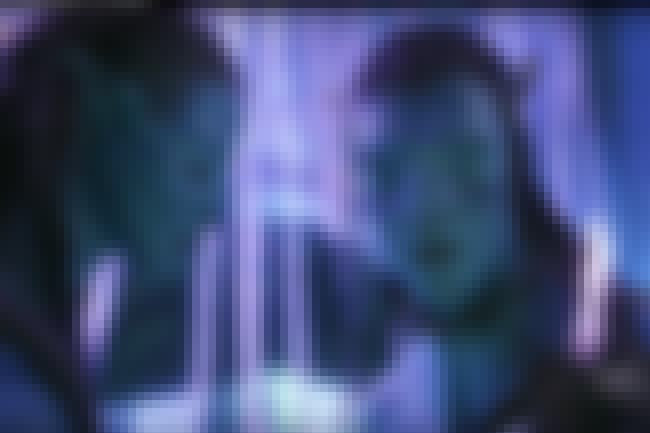 Avatar's original release only hinted at the intricacies required in Na'avi lovemaking. Once the special edition arrived, then, and only then, we got the money shot: as Jake and Neytiri begin the ceremonial groping, their TALES LOCK. It may be two CGI characters that look like Shrek's cousins, but this moment of sexual healing still feels unholy, even in the script.
"The tendrils INTERTWINE with gentle undulations. Jake rocks with the direct contact between his nervous system and hers. The ultimate intimacy."
It's a wonder that Fabio and his heaving chest weren't printed on the screenplay's cover.
Also Ranked
#98 on The Greatest Classic Sci-Fi Movies
#38 on The Greatest Epic Movies Ever Made
#78 on The Best Movies of All Time
#42 on The Best CGI Animated Films Ever Made

Agree or disagree?
see more on Avatar