Culture
The 15 Funniest Tormund Memes

1k votes
214 voters
6k views
15 items
List Rules Vote up the funniest memes.
Warning: Spoilers for Game of Thrones Season 8
Fans have looked forward to discovering who will claim the Iron Throne since 2011 when Game of Thrones premiered. As the series wrapped up, viewers lost countless important characters, saw ships sink, and watched Bran win the crown. Of all these revelations, however, there was one that stood out above all: Tormund Giantsbane, warrior and raider among the Free Folk, was obsessed with Brienne of Tarth.
Through Tormund is a renowned leader, valuable soldier, and loyal friend and father, watching him flirt with the big woman over a slab of meat softened the hearts of even the most hardened fans. His ambiguous ending as the series came to a close has left many wondering what happened next. Was Tormund destined to keep fighting, or would he go on to lead a quiet life? And what of him and Brienne? With Jamie out of the picture, would she eventually fall for him?
We may never know these answers, but at least we have a collection of the best Tormund memes to hold us over. Game of Thrones memes have been circling since the series began, and these fan creations sum up Tormund's final season better than anything else.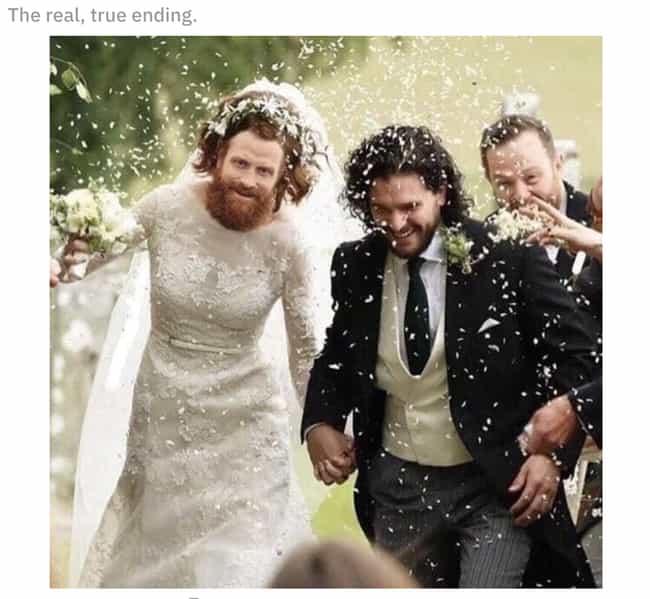 Is this hilarious?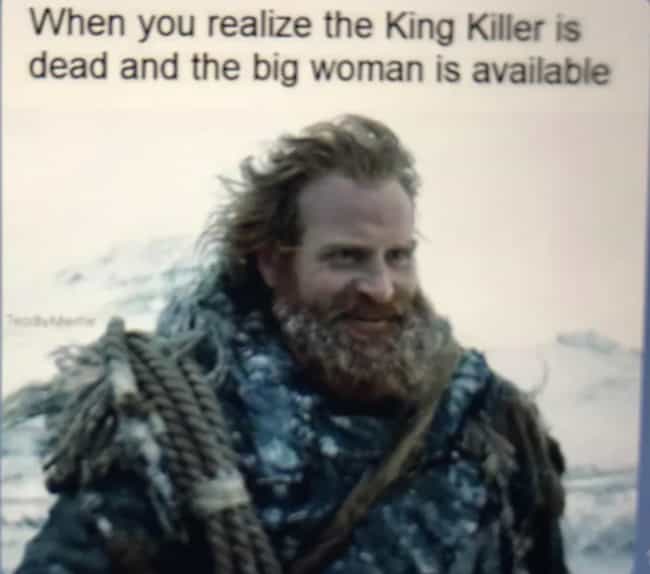 Is this hilarious?
A True Warrior Can Defy Any Odds

Is this hilarious?
Only One Thing On His Mind

Is this hilarious?