Mockery

The Most Ridiculously '90s Glasses Frames on the Internet

1.1k votes
466 voters
117.3k views
46 items
If there's one thing that unites everyone who lived through the '90s, be they '90s kidz or '90s adultz, it's those sometimes gigantic, sometimes maddeningly small, plastic '90s glasses frames through which everyone had to suffer. Every bespectacled reader remembers the dread that came along with choosing glasses. If you were in elementary school in the '90s there were only a few frames you could choose from, and none of them were flattering. Even now, when trying to describe the shape of those '90s glasses, we can't think of a definitive shape to attribute to them. Circovalures? Whether you survived the '90s and want to take a trip down memory lane, or you want to get a taste of the mind-boggling fashion of the era, these funny '90s glasses pictures are definitely worth checking out.
In the '90s, fashion borrowed heavily from the '60s, but it also took a few drastic turns when it came to accessories like eyeglasses. The frames of the time seemed to be designed to either make everyone look like androgynous androids, or grandmothers from the future who'd returned to the end of the 20th century to strip the earth of its Metamucil. As you peruse this list we're sure you'll find this is an apt metaphor. If we're lucky, these funny '90s glasses will be buried in the past where they belong.
Vote up the funniest glasses frames from the '90s, and tell us all about the boss glasses frames you wore when you were jamming to The Lemonheads and watching
Fraiser
.
Sadly, Goth Glasses Wouldn't be Perfected Until 2001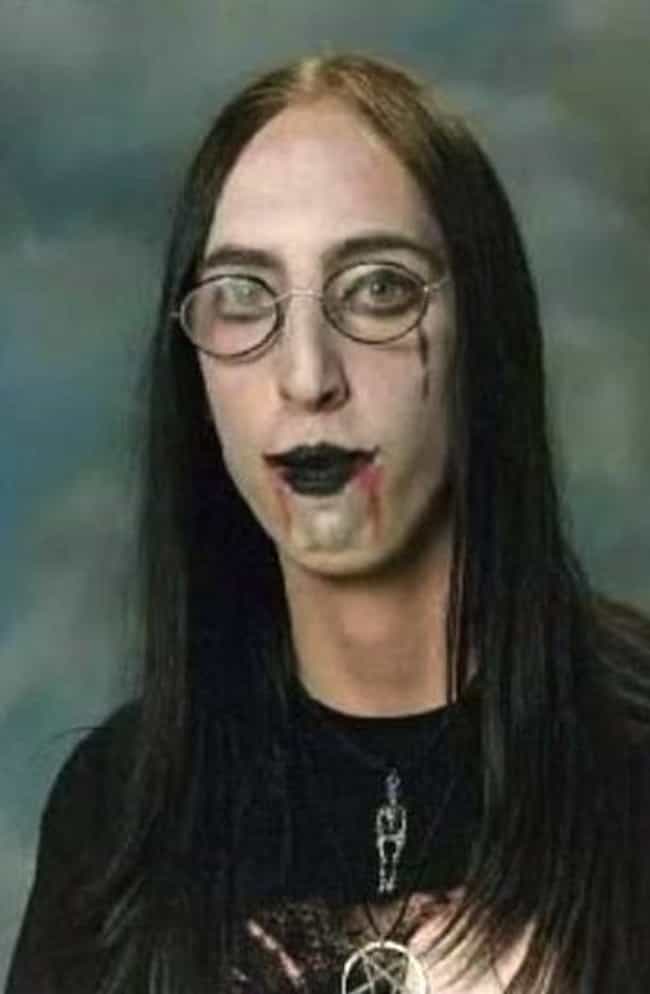 Agree or disagree?