Entertainment
The Funniest Last Words In Movie History

April 24, 2020
1.4k votes
368 voters
19.8k views
15 items
List Rules Vote up the characters' last words that made you laugh.
While some movie characters pass away without any fanfare, other fictional characters' last words leave a lasting impression on our psyche. In particular, the last words that manage to elicit a small chuckle are forever seared in our brains. Even in their final moments, these characters still manage to pull out one last funny line, simply to ensure that they'll be remembered.
Of course, last words in real life are rarely as catchy. But if we could manage to deliver a final line like Dr. Schultz in Django Unchained or Jasper Palmer in Children of Men, we'd certainly go down in history, much like these film personalities.
Take a look below at some of the funniest last words in movie history and vote up the final lines that still make you chuckle.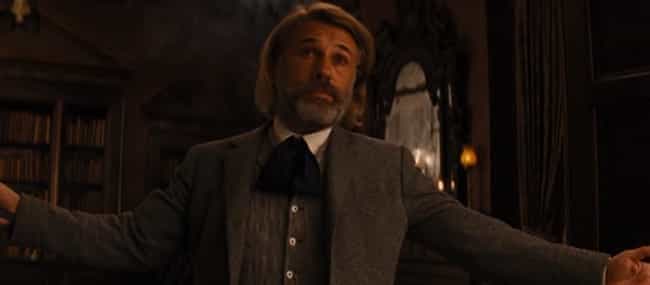 Last words: "I'm sorry, I couldn't resist."
When German dentist-turned-bounty hunter Dr. King Schultz takes former slave Django Freeman (Jamie Foxx) under his wing, the two hatch a plot to rescue Django's wife from the cruel plantation owner, Calvin J. Candie (Leonardo DiCaprio). They try to deceive Candie into thinking that they want another slave, but Candie is alerted to their plan and prices Broomhilda von Shaft (Kerry Washington) far out of their price range.
Reluctantly, Schultz agrees to the unfair sale. Rather than allowing Schultz to walk out, however, Candie calls him back and insists that the doctor shake his hand. After a short argument, Schultz walks over to shake Candie's hand and shoots him instead. He turns to Candie's guards and utters his last words before the guards fire at him.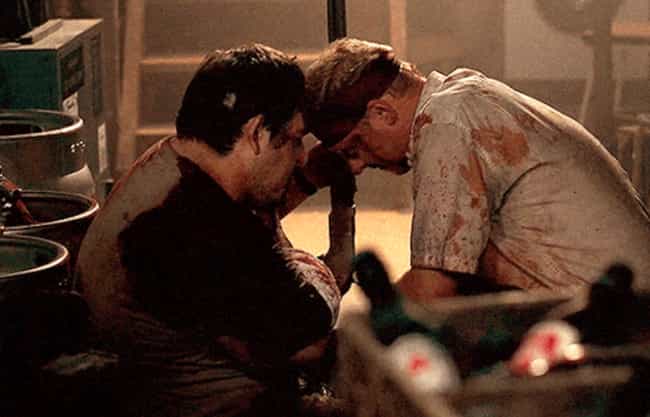 Last words: "Gaaayyy!"
After being bitten by a zombie, Ed (Nick Frost) is trapped in the basement of a crumbling pub with no chance for survival. His friends, Shaun (Simon Pegg) and Liz (Kate Ashfield), say a tearful farewell as they leave to save their own lives. Liz says goodbye to Ed and tells him that she loves him, and Ed responds in kind.
Shaun also tells his best friend that he loves him, and Ed responds with his final words before disappearing from the screen.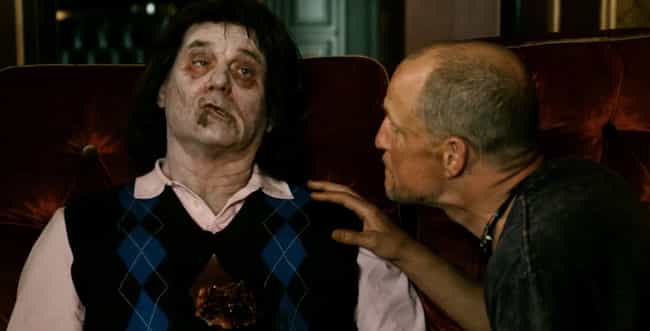 Last words: "Garfield, maybe."
While trying to survive the zombie apocalypse, Tallahassee (Woody Harrelson), Columbus (Jesse Eisenberg), Wichita (Emma Stone), and Little Rock (Abigail Breslin) find their way to Bill Murray's mansion in Los Angeles. Murray is healthy, but disguises himself as a zombie so he can walk around town freely. He tries to play a joke on Columbus by acting like one of the undead, but Columbus mistakes him for a real zombie and fires at him.
While Murray is taking his last breaths, Little Rock asks him if he has any regrets. He barely pauses for a moment before uttering his last words.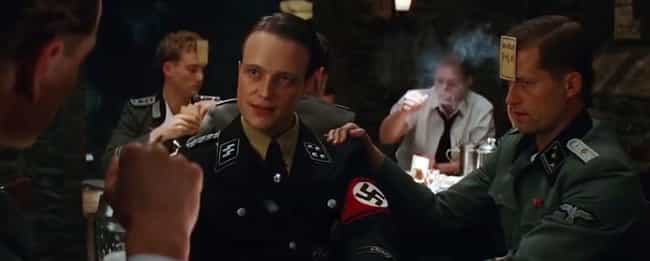 Last words: "Say 'auf Wiedersehen' to your Nazi balls."
Hugo Stiglitz (Til Schweiger), a violent Nazi defector, encounters SS Major Dieter Hellstrom (August Diehl) in a tavern. Hellstrom guesses that Stiglitz's companion is actually a British soldier, rather than a German, prompting a violent confrontation. Stiglitz kicks off the shootout by shooting Hellstrom in the groin and uttering his final words.