Funny

The Best Things People Have Done with Magnetic Poetry

658 votes
197 voters
7.3k views
40 items
If you've ever been to a party and seen people playing around with a bunch of magnets on a refrigerator, you've probably seen some truly funny - and truly awful - poetry. As culturally maligned as the art of poetry has become, people still love making up funny poems with magnetic words. Why? Because leaving silly, cryptic messages in a stranger's home will never get old. Plus, it always feels good to express yourself through whatever medium, even if that medium happens to be poems with word magnets in a random kitchen. If you have no idea what poetry magnets are, you're about to dive head first into the world of funny magnetic poetry. Put on your turtle neck and beret, and get started!
Not only are magnetic poems a great way to meet people, but they're the perfect party game – seriously! The next time you have some friends over just pull out your magnetic words and have all your friends take turns writing poems with the first ten words they can grab. The outcome is usually hilarious, and sometimes it's even thought provoking. But until then, satiate yourself with this list of the best things made with magnetic poetry. Your English professor will love you for it. Vote up the best poems made with magnets and leave some of your own refrigerator poems in the comments.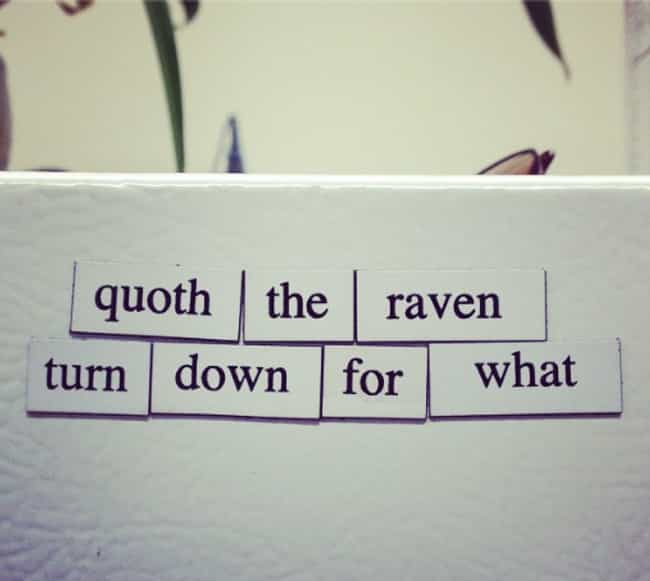 Agree or disagree?
How'd They Get Our Birth Certificate?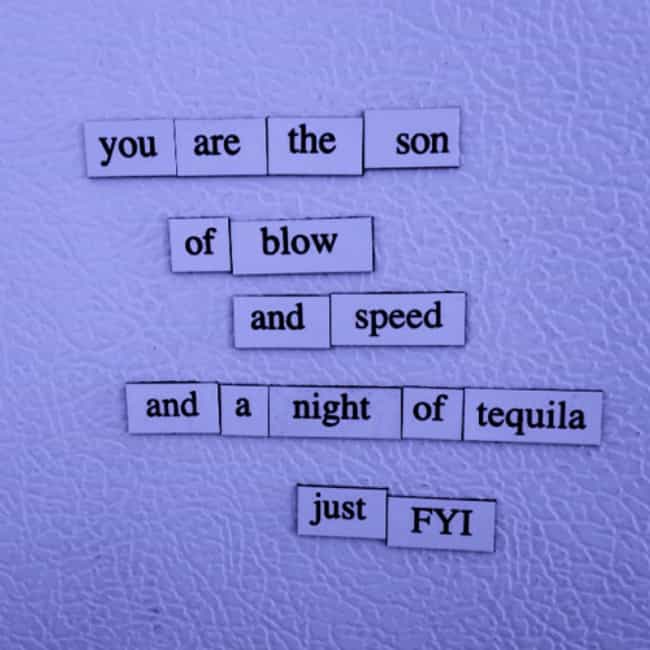 Agree or disagree?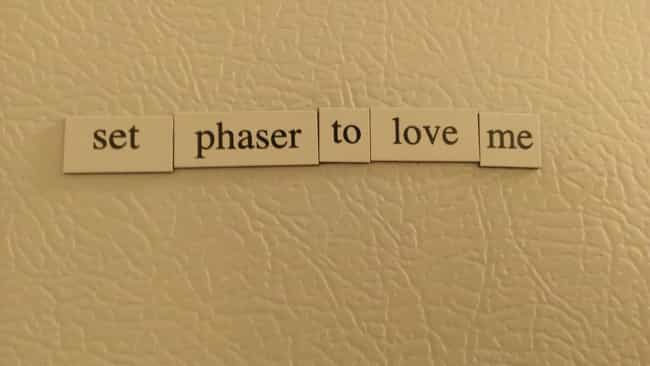 Agree or disagree?