Entertainment
Unexpectedly Funny Moments In Otherwise Super-Dark Movies

Updated February 1, 2019
277 votes
77 voters
3.9k views
14 items
List Rules Vote up the most humorous moments in otherwise heavy, dramatic movies.
A little levity can brighten virtually any situation, and, it could be argued, a bit of lightness is especially important when the conditions are unusually dire. That's why funny moments in dark movies come as such welcome reprieves from the otherwise nonstop intensity of their respective films. From gritty epics to horror masterpieces, from tragic love stories to ominous mysteries, these films are as horrifying as your favorite comedies are funny.
Movies like Good Will Hunting and Silence of the Lambs are notoriously serious and, save for a few brief moments, they don't let up until the final credit has rolled. But some funny scenes stand out and are somehow even funnier amid somber plotlines. In the end, the few seconds of levity only underscore what actor Peter Ustinov once said: "Comedy is simply a funny way of being serious."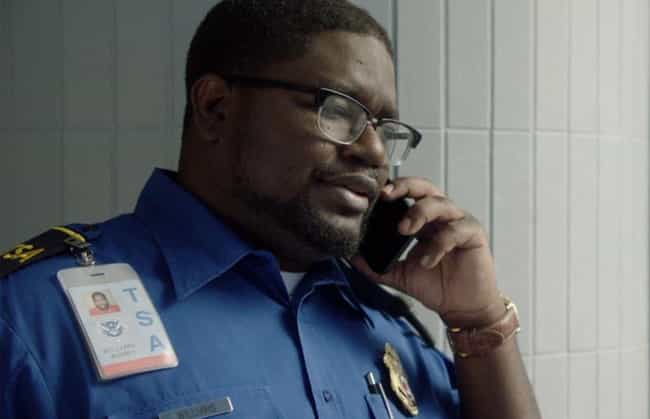 Jordan Peele's 2017 film Get Out is a horror movie, a satire, and a serious social commentary. Although the film is not by any means a traditional comedy, any scene with Rod (Lil Rel Howery) calling on the phone brings instant humor to this modern masterpiece.
But Rod is also the first character to know what's going on in Get Out, so even his role as the comic relief is quite serious.
Actors: Daniel Kaluuya, Catherine Keener, Allison Williams, Bradley Whitford, Caleb Landry Jones, + more
Released: 2017
Directed by: Jordan Peele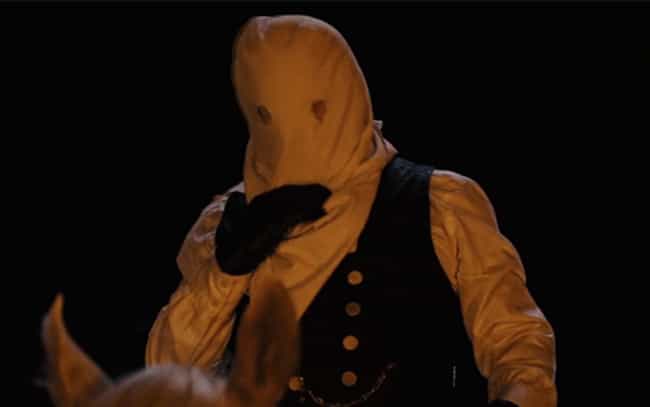 The horse raid scene in Django Unchained is a testament to director Quentin Tarantino's ability to successfully lob a comedy curveball into the middle of his typically dark movies. As members of the Klan assemble to carry out a raid, one of them says through his hood, "I can't see... out of this thing!"
This opens up the floodgates, and soon all the members are arguing among themselves about the ridiculousness of their hoods.
Actors: Leonardo DiCaprio, Kerry Washington, Samuel L. Jackson, Jamie Foxx, Quentin Tarantino, + more
Released: 2012
Directed by: Quentin Tarantino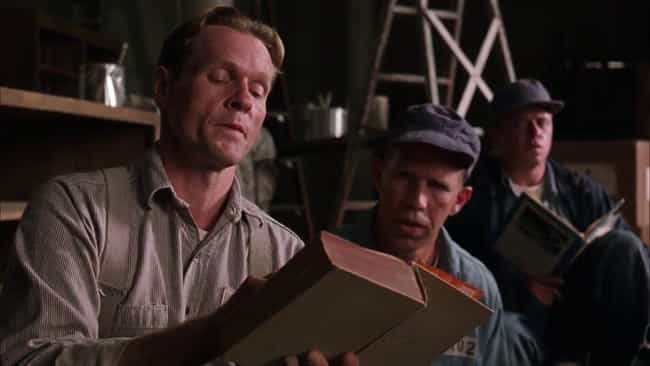 Frank Darabont's The Shawshank Redemption is a grim prison tale infused with a deep sense of hope. It is not, however, infused with a lot of comedy. One of the lighter moments comes when the characters unpack books to put in the library, reading the titles off as they go.
Heywood (William Sadler) misreads a title, "The Count of Monte Crisco," then proceeds to read the author's name: "Alexandree Dumba**."
Actors: Morgan Freeman, Rita Hayworth, Tim Robbins, Clancy Brown, James Whitmore, + more
Released: 1994
Directed by: Frank Darabont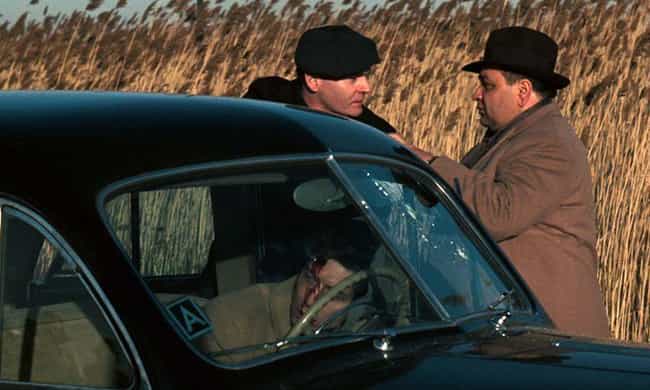 This now-legendary scene in Francis Ford Coppola's 1972 epic The Godfather is a breath of fresh air in a darkly serious film. After Rocco (Tom Rosqui) shoots Paulie (John Martino), and with Paulie splayed across the steering wheel, Clemenza (Richard S. Castellano) orders Rocco to "Leave the gun; take the cannoli."
Rocco obliges, leaving the gun behind but taking the pastries with him.
Actors: Al Pacino, Marlon Brando, Robert Duvall, Diane Keaton, James Caan, + more
Released: 1972
Directed by: Francis Ford Coppola