Entertainment
Celebrities Getting Wet With Stuff Other Than Water

1.5k votes
285 voters
65.7k views
21 items
List Rules Vote up your favorite pics of stars who are slippery when wet.
Hot actors and hot actresses pretty much make up the bulk of this list, which features celebrities soaked in anything but H20. These celebrities truly go all out, whether they are getting the infamous green goop slime courtesy of Nickelodeon, or on the set of their films during a famous food-fight scene. Here are your favorite stars covered in liquids ranging from chocolate sauce to sticky honey to colorful oil.
These (sometimes) sexy pics just so happen to be the best pics, as well as the funniest. After all, the Internet voted Justin Bieber for the most intense sliming ever for a reason. But the list doesn't just feature pop stars like Bieber and Lady Gaga and Demi Lovato (though it does!), it also features some of the world's best actors. Seriously, who doesn't want to see a photo of Tom Cruise smashing an egg on his face?
Enjoy these photos of funny guys and hot ladies covered in liquids like fake blood (a la Tina Fey) and, yes, even real blood (we're looking at you, Kim Kardashian).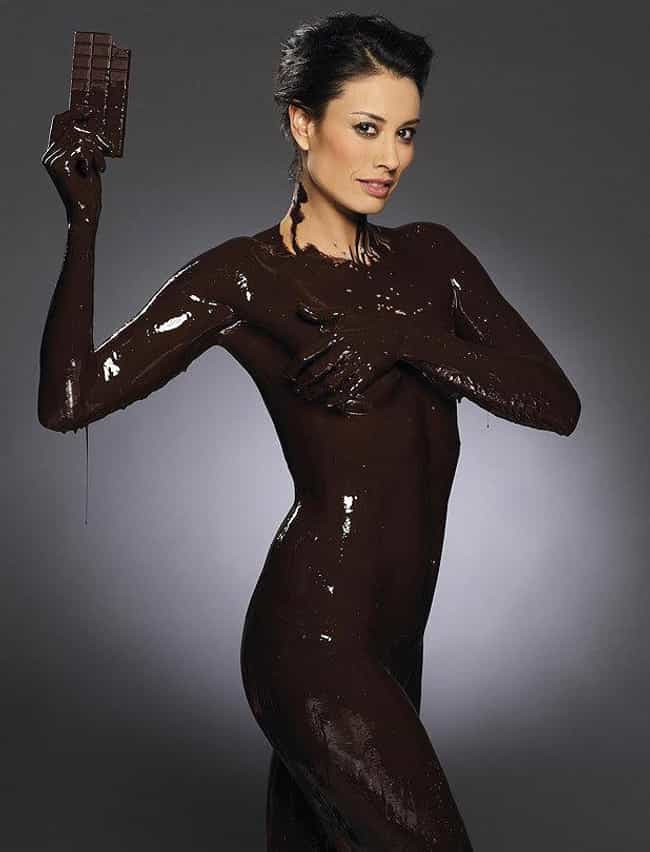 As if chocolate wasn't enough without hot ladies like British model Melanie Sykes. Here's Sykes's beautiful body covered in chocolate. This naked shot was part of a 2011 weight-loss group called Shape Smart. The Lindt chocolate-covered television host captioned this photo with "Oops! Death by chocolate!" which she did for the campaign's effort to reveal women's secrets.
Age: 48
Birthplace: Mossley, United Kingdom

Is this great?
see more on Melanie Sykes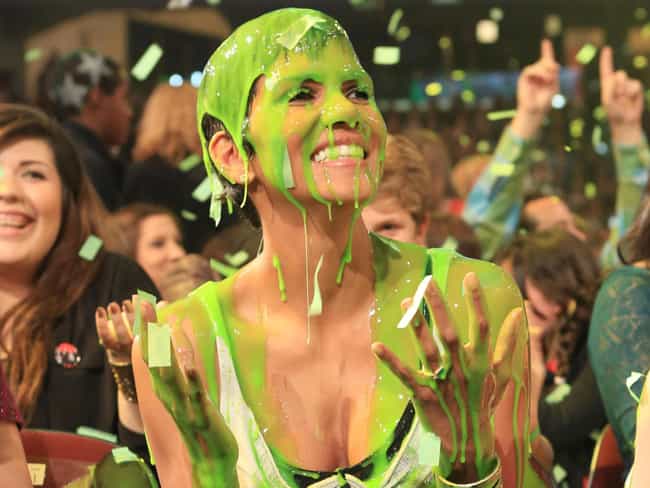 Even hot actresses can get slimed. In 2012, Halle Berry received a heavy dosage of green slime all over her face and body at the Kid's Choice Awards. Who is to blame exactly? As it turns out, Will Smith is the culprit who dumped the bucket of green goop on the Oscar-winning actress.
Age: 52
Birthplace: Cleveland, Ohio, United States of America

Is this great?
see more on Halle Berry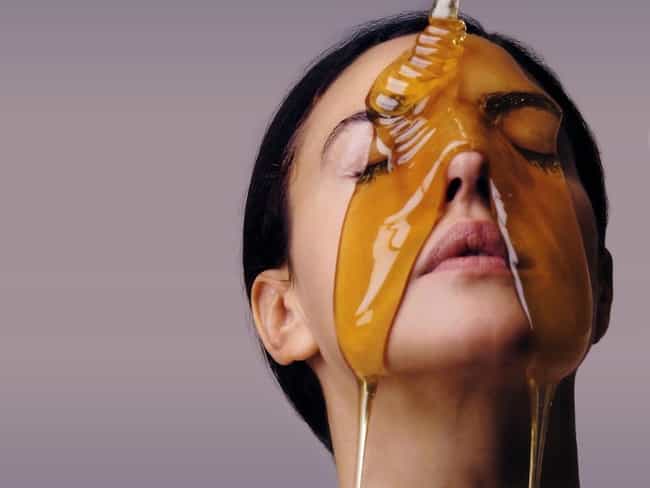 This is Monica Bellucci with her face covered in honey. When it comes to hot actresses getting wet with stuff besides water, few are weirder and hotter than this hot lady's honey facial. As it turns out, it was part of a photoshoot for a 2010 advertising campaign. Or maybe Bellucci just loves the sweet, sticky stuff, and this is her way of eating it.
Age: 54
Birthplace: Città di Castello, Italy

Is this great?
see more on Monica Bellucci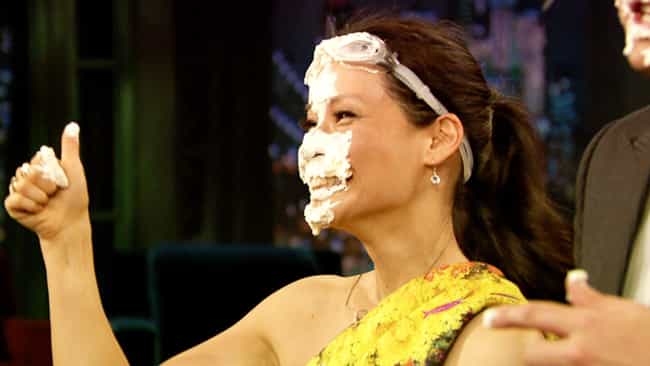 Jimmy Fallon got the best of yet another celebrity when he had one of the world's most sexy ladies, Lucy Liu, on the program. On the 2013 episode of "Late Night with Jimmy Fallon," the host pied her in a classic game of "Rock, Paper, Scissors, Pie." Gooey white ice cream soaked the hot actress's face. Looks kind of delicious, no?
Age: 50
Birthplace: Jackson Heights, New York City, New York, United States of America
Is this great?
see more on Lucy Liu