Culture
The Funniest Popsicle Stick Jokes Ever

Updated June 12, 2018
4.7k votes
1.2k voters
79.7k views
30 items
List Rules Vote up the jokes that make you less sad that your Popsicle is now gone.
If you're like me, then you love a silly pun. And what better place to find funny jokes than on popsicle sticks? I know I've made my fair share of trips to the super market just to buy some in hopes of discovering a new joke. Popsicle stick jokes are sure to make you laugh, all while you're enjoying a delicious treat. These are the absolute best popsicle jokes out there. One might even say that is the definitive collection of popsicle stick jokes. Looking for a great laugh? You've come to the right place.
Where Do Spaghetti And Sauce Go To Dance?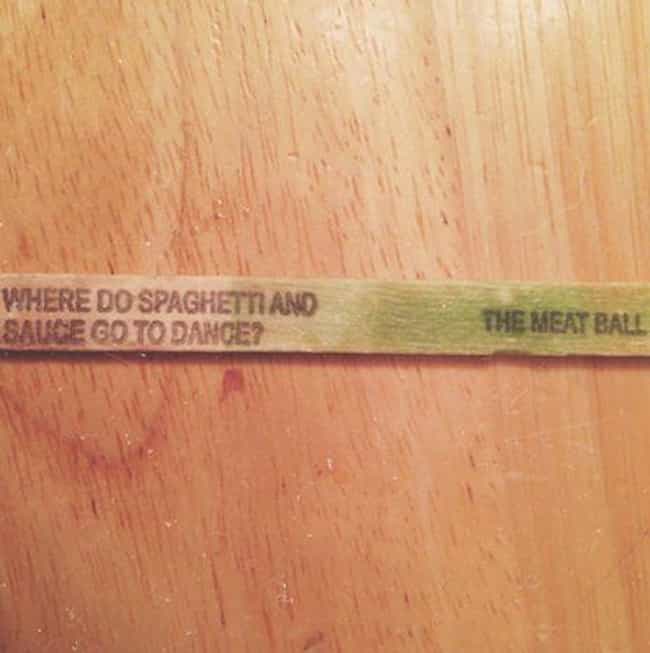 The Meat Ball
What Did The Hot Dog Say After The Race?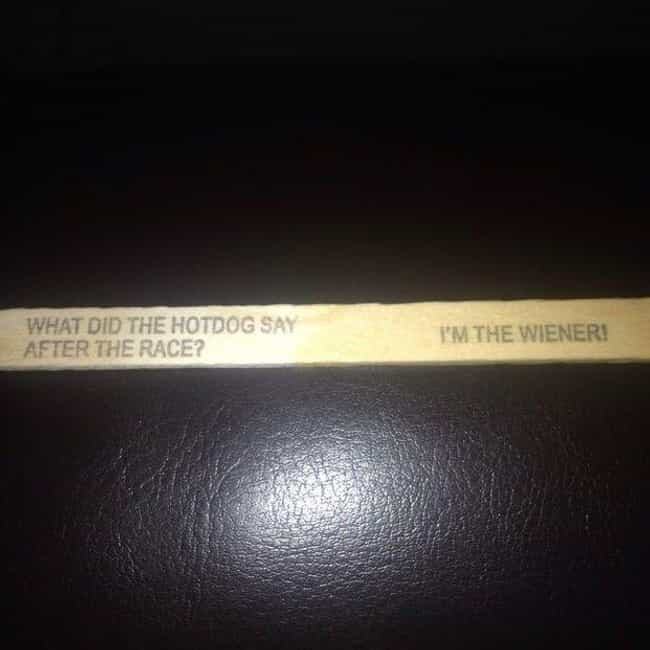 I'm the wiener.
How Did The Telephone Propose To His Girlfriend?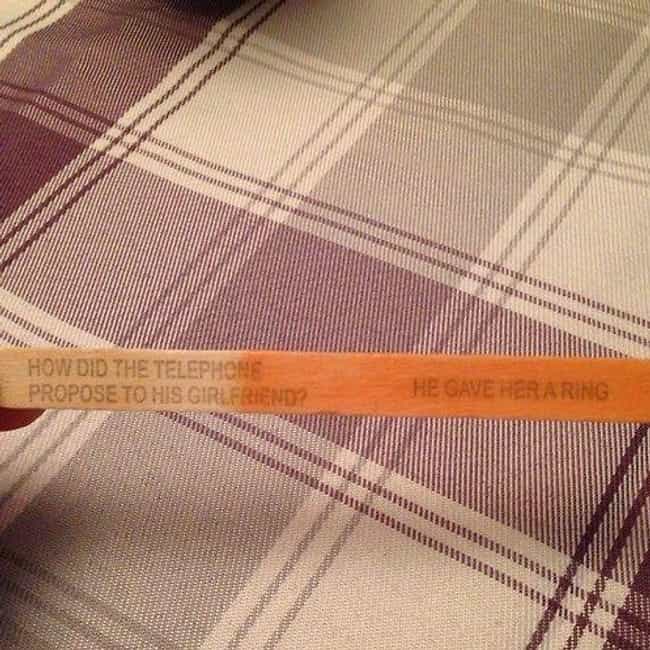 He gave her a ring.
What's The Hardest Thing About Learning To Ride A Bike?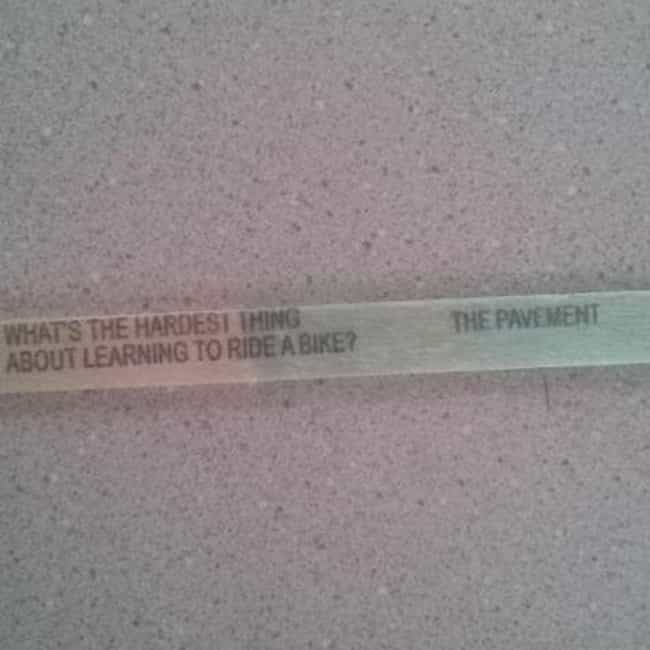 The Pavement.