Culture
The Most Hilarious Healer Memes On The Internet

Updated June 14, 2019
4.9k votes
978 voters
27.7k views
21 items
List Rules Vote up the funniest memes about Healers.
Games are more fun when you play with other people. One of the very first fantastical games of the geek world was Dungeons and Dragons, where people formed groups to tackle quests and go on adventures. That group model has seamlessly moved into the video game universe. Now, gamers play with people across the globe via the Internet to form teams in the best MMOs (Massively Multiplayer Online games) and the best MOBAs (Multiplayer Online Battle Arenas).
Most multiplayer online games have characters split into one of three roles: Tanks, who soak up damage; DDs/DPS, who deal the damage; and Healers/Support, who heal the damage. Each role is critical, and there are usually plenty of people in the Tank and DPS roles. However, Healers are usually difficult to find and are crucial to the success and overall survivability of a group. Guess which role is also the most underappreciated role? Yup. Healers. Healers deal with a lot of crap, but they usually have the best sense of humor about it. Check out these 21 amazing healer memes and vote up the most hilarious ones.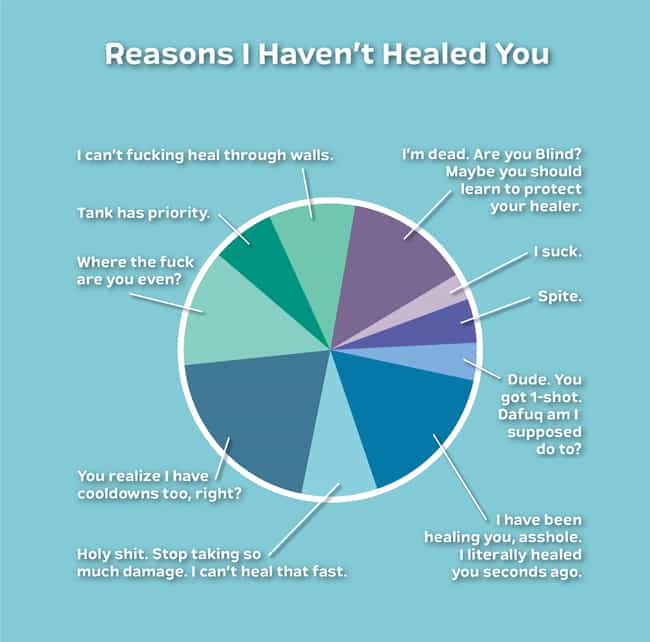 When You've Pushed A Healer Too Far