Culture
20 Wedding Photos Gone Wrong

Updated June 14, 2019
26.2k votes
2.8k voters
1M views
20 items
List Rules Vote for your favorite wedding photo fails
Convinced that wedding photos are boring? Think again! Here you'll see some of the worst, weirdest, and just plain funny wedding pictures ever caught on film. In this collection of wedding photos gone wrong, we've assembled some of the most hysterical mid-wedding moments ever. So if you're sick of cheesy bridal party lineups and pictures of blandly posed couples, you've come to the right place!
As you'll see here, no matter how well-prepared the wedding planner or how well-paid the wedding photographer, no one is ever completely safe when it comes to random wedding disasters. When cameras, money, and high-pressure romance are involved, chaos is guaranteed to ensue. This collection of falling flower girls, groping ring bearers, and bridal wardrobe malfunctions will send a chill down every bride-to-be's spine! That said, you'll also pick up some great tips on how to keep these and other weird wedding photo disasters from happening to you!
Consider this the funniest wedding album of all time. These may not be the most romantic shots or the cherished memories these couples were hoping for, but they are definitely some of the most unique and funny wedding photos around. Take a page from these wedding photo fails and you may just be able to avoid total disaster on your big day.
The Most DGAF Flower Girl in History

Is this amusing?
The Moment They Realized Their Wedding Party Might Be Too Big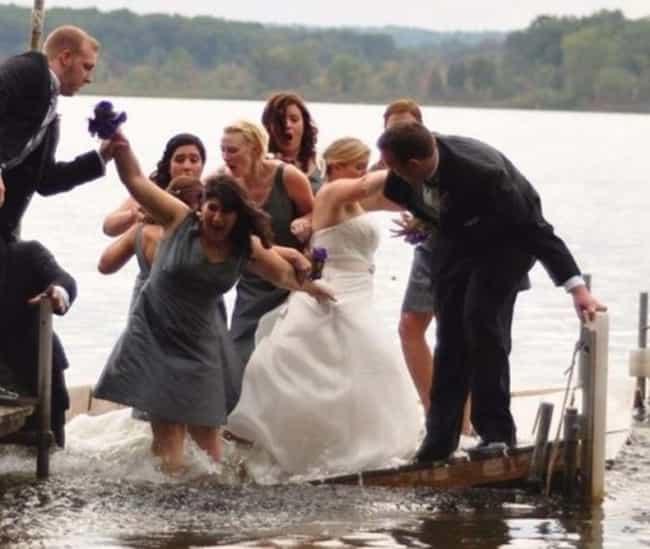 Is this amusing?
"Oh Hey, Am I in Your Shot?"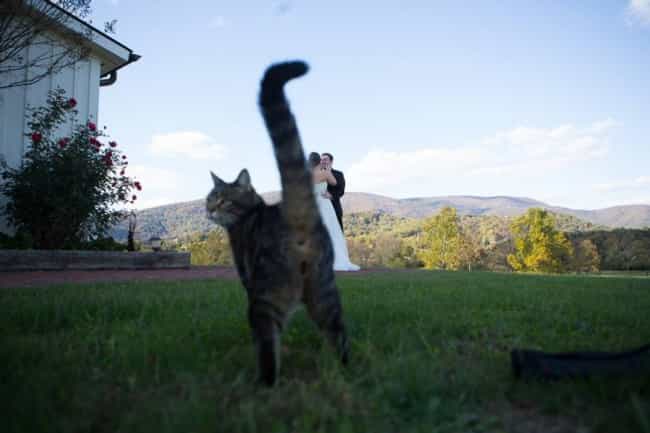 Is this amusing?
Must Be Something in the Air...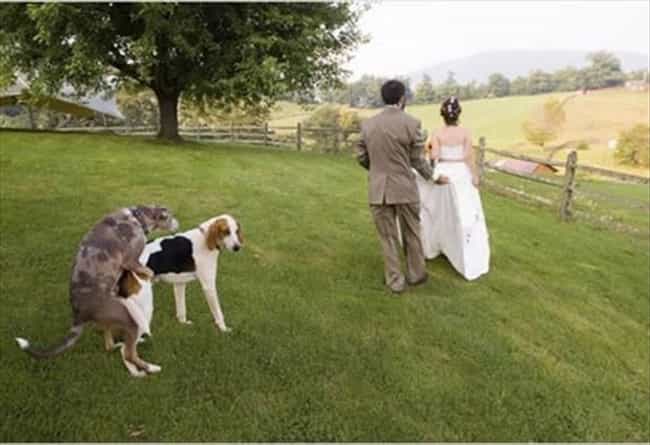 Is this amusing?