Entertainment
Perfect Gifts for Futurama Fans

5.2k votes
748 voters
159.9k views
20 items
List Rules Upvote the gifts that you think Futurama fans would love the most
In the coming decades, pop culture scholars will declare that Futurama was one of the most important television programs of the 20th and 21st centuries. But you and your Groeningverse-loving friends already knew that. That's why you need Futurama gifts this year for the holidays.
If you've never seen the show, but have Futurama-obsessed people in your life, you might be wondering what where to find great gifts for Futurama fans. Well fear not, shopper! This list is full of spectacular Futurama gift ideas for men, women, and children of all ages. Step into the cryo-chamber, and check out these neato giftamajigs that make excellent Futurama presents.
On this list of rad Futurama products, we've got everything from perfect stocking stuffers to spectacular showpieces. Some of the items are Futurama collectibles, so they're a little pricey. But they've been balanced out by inexpensive, yet very awesome Futurama merchandise from all over the web. You'll be able to find something perfect on this list, no matter what kind of fan you're shopping for. Whether they want to delve into the philosophical ruminations of the beloved series, or they just like it when Bender tells people to bite him, you'll get something great.
Vote up the gifts that
Futurama
fans will love the most! Then leave a comment telling us which
Futurama
gift you most want to find in your robo-stocking.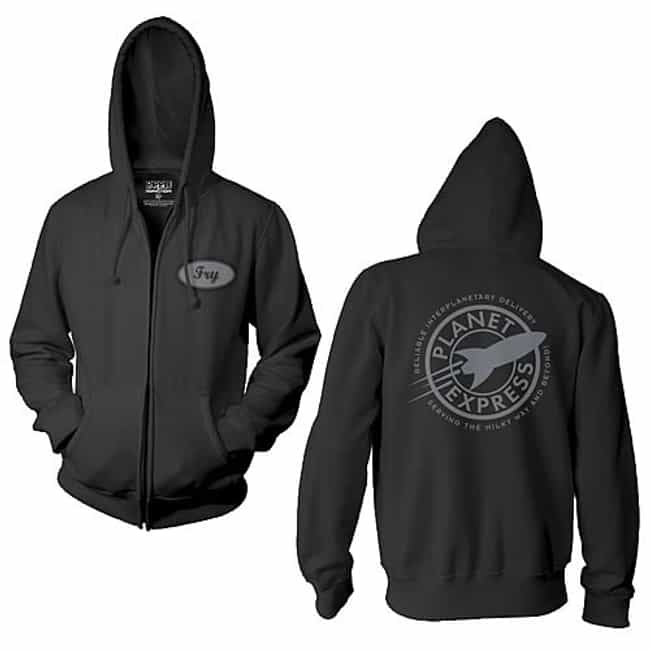 Every Planet Express delivery boy should show off their sweet job with an even sweeter hoodie. This one has the Planet Express logo on the back and a name tag for some guy named "Fry."
Price: $49.99
What Else You Might Want:
Don't want some guy named Fry to show up and claim your hoodie?
Pick up this pullover
!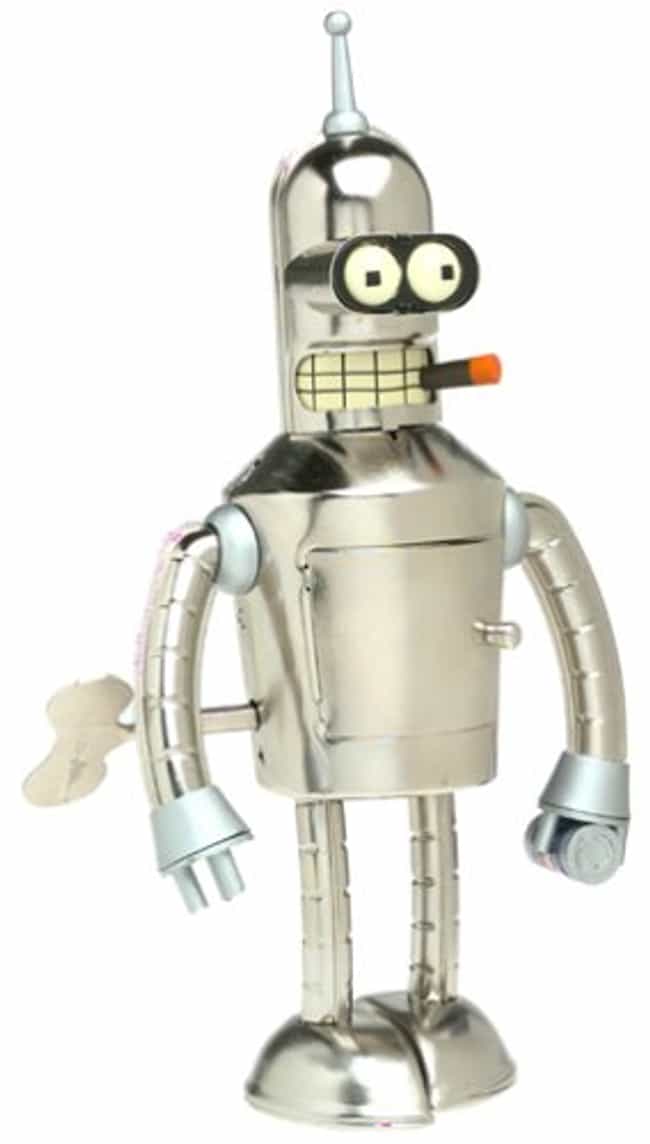 Who doesn't want to hang out with a shiny, wind-up metal bot? This toy is a really fun collectible that taps into your latent desire to wind things.
Price: $70
What Else You Might Want:
If you don't have enough wind-up toys, pick up the
Gender Bender one
.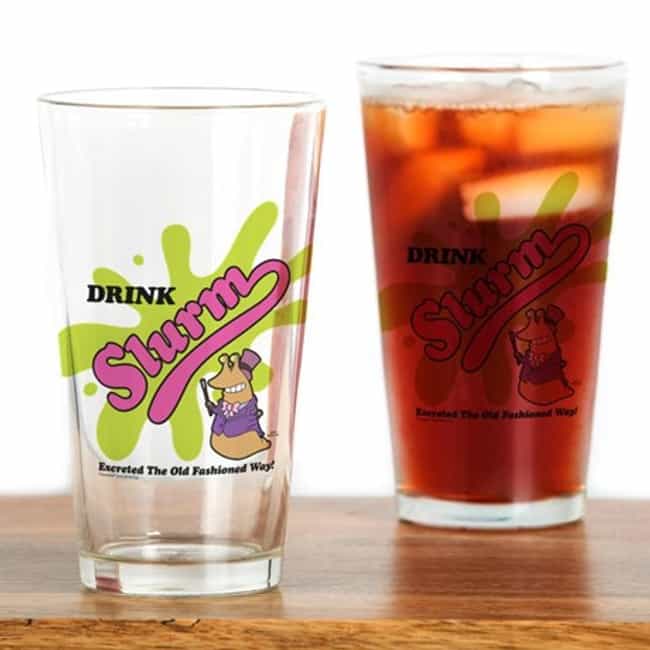 These Slurm pint glasses are one of the coolest ways to show off your love of Futurama and to let everyone know that you've got that Whimmy Wham Wham Wozzle spirit. Just don't get addicted.
Price: $17.99
What Else You Might Want:
Fill your pint glass with an
actual can of Slurm
?
There's only one way to let people know that you're a Planet Express delivery boy, and that's with this PE decal. Just remember: You're expendable, the package is not.
Price: $2.80
What Else You Might Want:
Double down on your Planet Express decals with this sticker of
the actual ship
.