Entertainment
All The Drama And Controversies Surrounding The Competing Fyre Fest Documentaries

As if the monumental debacle known as Fyre Fest wasn't over the top and controversial enough by itself, there is now buzz generated by two competing documentaries about the epic party that never happened. Both Hulu and Netflix produced Fyre Fest docs, and while each film sheds light on the inner goings-on that made for such a grand disaster, both also raised ethical concerns about decency when recounting a real-life story.
Fyre Festival was supposed to be a posh music fest in the Bahamas designed for affluent millennials, yet what transpired was far from what was promised. According to the Washington Post, tickets ranged from $450 for basic one-day admission up to $250,000 for an all-access VIP pass, but when participants arrived at the venue, they found unfurnished tents, cheese sandwiches, general disorder, and bewildered staff. Then the organizers canceled the event.
The Hulu documentary, Fyre Fraud, takes a bigger-picture view of the failed festival, charting the lifetime of cons perpetrated by Fyre founder Billy McFarland, as well as the "fear of missing out" (FOMO) culture that made his deceptions so profitable. The Netflix take, Fyre: The Greatest Party That Never Happened, focuses more on the people and personalities that collaborated to produce what is arguably the biggest pop-culture flop since Ishtar.
The Hulu Documentary Was Surprise-Released Four Days Before Netflix's Was Scheduled To Drop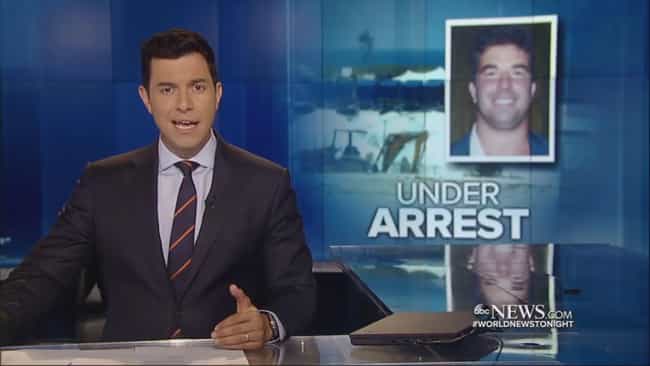 Netflix had scheduled Fyre: The Greatest Party That Never Happened to release on January 18, 2019. But a mere four days before this, on January 14, Hulu made a surprise announcement: they, too, had produced a Fyre Festival documentary, Fyre Fraud, and they were going to release it immediately.
A source told Entertainment Weekly Hulu allegedly felt their film contained information that could provide important context for the information presented in the Netflix version of events. Hulu seemingly implied that ethical concerns surrounded one of the Netflix documentary's executive producers, a man whose social media agency, Jerry Media, had promoted Fyre Fest.
While Netflix stayed on schedule with the release of Fyre, their filmmakers fired back at the Hulu documentarians, questioning their ethics in paying Fyre founder Billy McFarland for agreeing to take part in the documentary.
The Netflix Doc Was Produced By Jerry Media, The Company That Produced Fyre Fest
The postscript to Hulu's documentary includes a direct dig at the Netflix film. It reveals a detail that the Netflix doc omits: Fyre was produced by Jerry Media, the marketing company Billy McFarland hired to handle Fyre Festival's marketing. Jerry Media is also the team responsible for creating the lucrative viral meme factory F*ckJerry.
According to the Hulu documentary, Jerry Media was complicit in defrauding Fyre Fest attendees by promoting the event even when it was clear something was wrong; the company also reportedly ignored attendees' concerns and instantly deleted Instagram comments from patrons who had asked questions.
Jerry Media, as the Hulu argument goes, has a vested interest in presenting their story a certain way - thus, the Netflix version is perhaps giving a whitewashed account of what happened at Fyre Fest - or, at the very least, of Jerry Media's role in it.
Despite this, Netflix stood by their film. "We were happy to work with Jerry Media and a number of others on the film," Fyre filmmakers said in a statement to Entertainment Weekly, adding:
At no time did they, or any others we worked with, request favorable coverage in our film, which would be against our ethics. We stand behind our film, believe it is an unbiased and illuminating look at what happened, and look forward to sharing it with audiences around the world.
According to Vulture, Jerry Media CEO, Mick Purzycki, sent an email to a freelance cinematographer hired by McFarland claiming to have final cut on the Netflix documentary. He said he "will not be approving anything that is not done with integrity."
Netflix denied Purzycki's assertations to which the Jerry Media CEO responded, "all production companies ultimately agreed that final cut belonged to the director and the distributor of the film."
Oddly enough, the cinematographer with whom Purzycki was corresponding served as an associate producer for the Hulu documentary.
Billy McFarland's Participation In The Hulu Doc Raised Ethical Concerns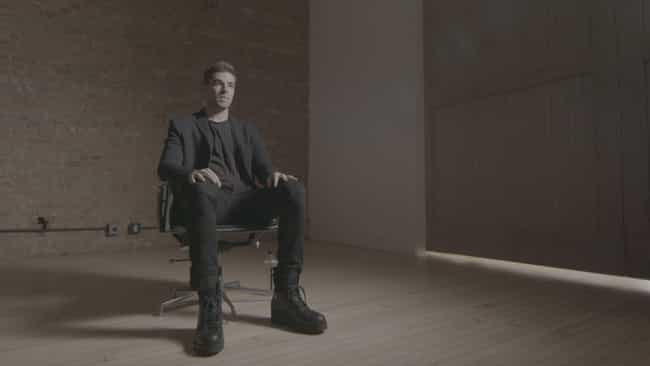 The filmmakers behind Netflix's Fyre leveled criticism of their own against Hulu's version. Hulu's film relies heavily on an interview with Fyre Fest founder Billy McFarland. In October 2018, McFarland was sentenced to six years in prison for multiple counts of fraud, including his involvement in Fyre Fest.
McFarland reportedly refused to take part in the Netflix documentary, which was filmed before he went away, unless producers paid him. The filmmakers said no. Director Chris Smith told Entertainment Weekly, "We didn't feel comfortable with [McFarland] benefiting after so many people were hurt as a consequence of his actions."
Enter Hulu. According to The Ringer, producers of Fyre Fraud admitted paying McFarland an undisclosed sum to appear in their doc. Smith said McFarland told the Netflix filmmakers Hulu had paid him $250,000 for an eight-hour interview. Fyre Fraud director Jenner Furst disputes this in a statement:
I can't tell you the amount, but what I can tell you is that if you printed [$250,000], that would be a lie. That was not the amount. It was less than that. I don't know why Chris [Smith] is quoting him that way. We both made a film about the same person. We know the person is a compulsive liar.
Ja Rule Criticized Both Documentaries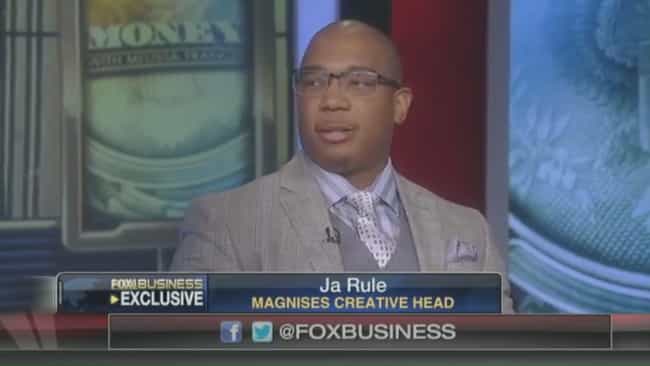 Rapper Ja Rule figures prominently in both Fyre Fest documentaries. According to Spin, he worked closely with Billy McFarland, admitting he was responsible for the idea of Fyre Fest, but insists he was duped like everyone else. "I too was hustled, scammed, bamboozled, hoodwinked, lead [sic] astray!!!" Ja Rule tweeted. He declined to participate in the Netflix and Hulu films, becoming a vocal critic of both.
Ja Rule also wrote on Twitter: "I love how ppl watch a doc and think they have all the answers." Continuing to tweet, he took aim at Hulu for paying McFarland instead of contractors who were involved in the festival and ultimately misled: "Hulu PAID BILLY!!! That money should've went to the Bahamian ppl."
In the same tweet, he criticized Netflix for paying Jerry Media - which had a hand in the Fyre Fest - for producing the documentary: "Netflix PAID f*ck Jerry the same guys that did the promo for the festival." And he denied trying to deceive attendees:
I had an amazing vision to create a festival like NO OTHER!!! I would NEVER SCAM or FRAUD [sic] anyone - what sense does that make???
Despite Ja Rule's defense, some fans remain upset with him. According to news website Joe, the rapper addressed his supporters' anger at a 2019 concert, where he led a chant of, "F*ck you, Ja Rule!" to help the audience clear away pent-up frustrations.