Photo: Warner Bros. Pictures
comedy

Game Night Movie Quotes

10 votes
5 voters
Follow
Embed
Game Night movie quotes provide the dialogue for the film about a group of friends who have one game night that they'll never forget. The comedy film was directed by John Francis Daley and Jonathan Goldstein using a screenplay written by Mark Perez. Game Night opened theatrically in the United States on February 23, 2018.
In Game Night, the highly competitive Max (Jason Bateman) and Annie (Rachael McAdams) regularly host a game night with friends. Max's brother Brooks (Kyle Chandler), in his constant effort to one-up Max, invites Max, Annie and their friends to his home for a game night like no other. Max and Annie agree and bring along friends Ryan (Billy Magnussen), Sarah (Sharon Horgan), Kevin (Lamorne Morris) and Michelle (Kylie Bunbury).
But when the friends learn that this game night is going to be a bit unusual, things get scary fast. As Brooks explains, it's an interactive role playing game where the participants won't know what's real and what's not. Fast forward a bit and Brooks is kidnapped, Max gets shot by Annie and they're on the hunt for a black market Faberge egg. Surely this will be one game night no one will forget, as much as they may want to.
Game Night was one of several early 2018 movies in theaters along with Annihilation, Red Sparrow, Fifty Shades Freed, and Black Panther.
Max: Oh, that's easy. He was Incredible Hulk.
Kevin and Michelle, together: Eric Bana
Max: Other one
Michelle: Mark Ruffalo
Max: Other one
Ryan: Lou Ferrigno!
Max: Primal Fear!
Kevin: Richard Gear never played the Incredible Hulk.
Ryan: Time!
Max: Jesus Christ, Ed Norton!
Annie: Oh
Ryan: Oh
Kevin: Primal Fear!
...
Brooks: Guy, what do you say we do this at my house next week? This will be a game night to remember.
Max: Oh, boy
Annie: Hmm
After a game night at Max and Annie's house, Max's brother Brooks aims to one-up his brother, as usual. So he invites Max, Annie and their friends over for a game night at his house next week and sets the expectations high for a night to remember.
Agree or disagree?
Brooks: Tonight we're taking game night up a notch. We don't need a board and we do not need pieces.
Max: We won't need any extra rudeness either.
...
Brooks: Someone in this room is going to be taken and it's going to be up to you to find them.
Kevin: It's a murder mystery party.
Michelle: Fun!
Brooks: Whoever finds the victim wins the grand prize, the keys to the Stingray.
Ryan: Just the keys?
Brooke: No, Ryan, the whole car!
Ryan: Oh yes!
This is no ordinary casual gathering of friends to play board games, as Brooks explains in these Game Night movie quotes. Brooks has set up a big fancy game night with a big fancy grand prize.
Agree or disagree?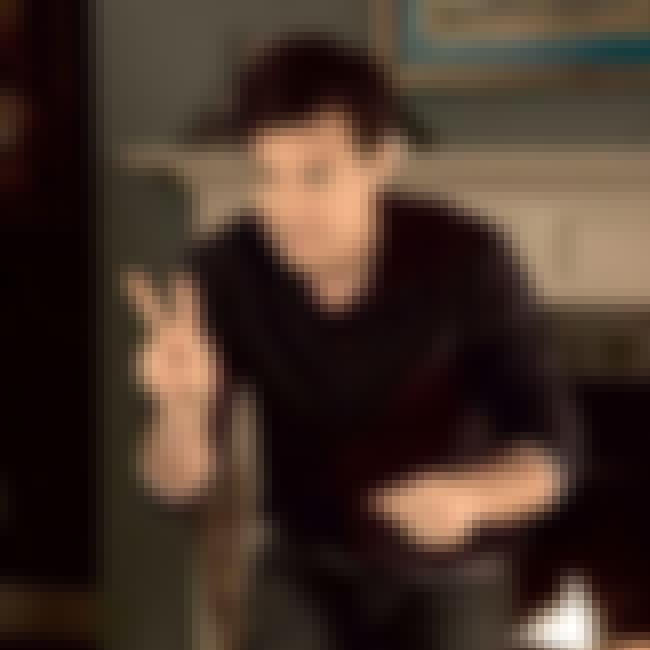 Trivia Host: We're down to two teams, so for double points, what is the name of the purple Teletubby?
Max and Annie, together: Tinky Winky
Trivia Leader: You're both correct.
Max: He always carried a
Annie: Red purse
...
Annie: Max is very competitive, as am I. It's one of the reasons I fell in love with him.
The moment Max and Annie first met and the story of how they fell in love are chronicled in these Game Night movie quotes. Both are highly competitive so when they tied at bar trivia, it was a match made in heaven.

Agree or disagree?
A Fire in a Windowless Room
Ryan: I just want to wish you the best of luck tonight. Byeee!
Kevin: Baby, hand me those matches. I'm about to burn this door down.
Michelle: You're going to light a fire in a windowless room that we're trapped in.
Kevin: Well, it's only going to be dangerous until the door burns down.
When Kevin and Michelle get trapped in a room in these Game Night movie quotes, Kevin has a brilliant idea on how to escape. Luckily, Michelle shuts that idea down before they both die of smoke inhalation.
Agree or disagree?