Total Nerd
A Look Back on Game of Thrones Actors in '90s Movies

Want to see Game of Thrones characters when they were young? Many of them starred in '90s films, back when they weren't always plotting, scheming, and or hacking through their enemies. Sometimes, they get eaten by the Xonomorph (like Charles Dance). And sometimes they have to stand up for directors who insist on putting dream sequences featuring dwarves in their dreams (Peter Dinklage).
It's always fun to see Game of Thrones actors in other roles. However, there aren't any Kit Harington movies in the '90s because boyfriend was a kid and not in the game yet. Maisie Williams was born in 1997 and Sophie Turned didn't hit the radar until 2013. To get your fix of Game of Thrones actors in '90s roles, we'll focus mostly on the veteran actors in the cast.
Many of the actors on
Game of Thrones
have worked together before, crossing paths many times. Michiel Huisman (Daario) and Carice van Houten (Melisandre) have been in several projects together. Jonathan Pryce appeared in the film version of
Glengarry Glen Ross
and then played opposite Aiden Gillen in the stage version. Show business is a small world, and the '90s were a strange time.
back to page 1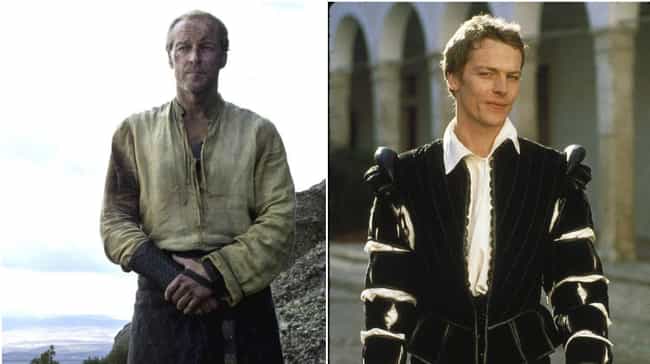 Game of Thrones: Ser Jorah Mormont
Rosencrantz & Guildenstern Are Dead: Hamlet
Glen as Hamlet has a small role in the film about the two minor characters from Shakespeare's play, who here are the leads. Gary Oldman (Rosencrantz), Tim Roth (Guildenstern), and Glen play well off of each other and Glen's baby face is on full display.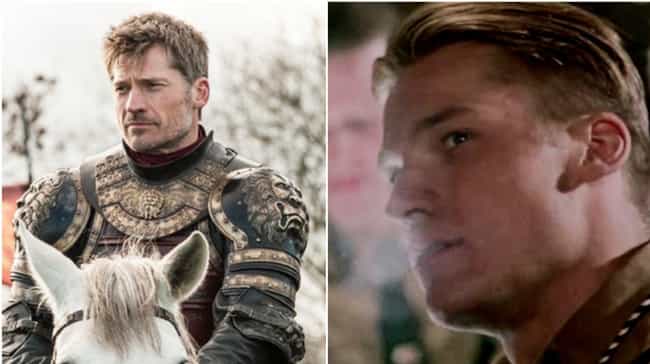 Game of Thrones: Jaime Lannister
Bent: Wolf
If you want to watch a hot young Clive Owen make out with a hot young Coster-Waldau, watch the first part of the movie. Then, it gets really intense. Coster-Waldau's character doesn't fare too well, but he is a golden god for a minute.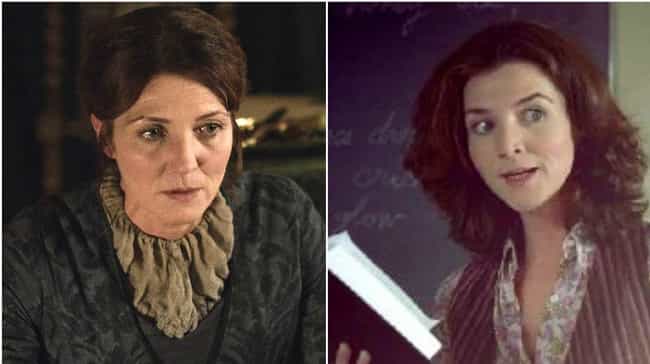 Game of Thrones: Catelyn Stark
A Soldier's Daughter Never Cries: Miss O'Shaunessy
Fairley pops up in one of Leelee Sobieski's early films and plays a teacher in this super serious drama.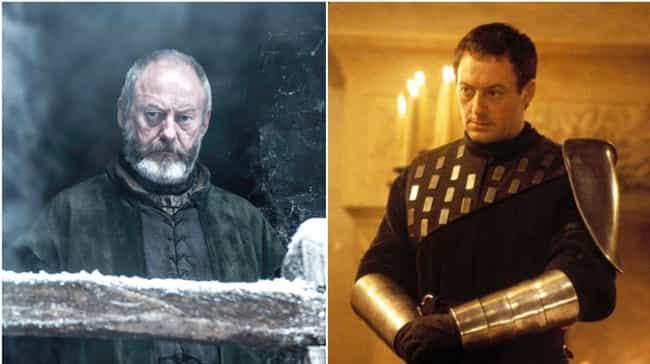 Game of Thrones: Davos Seaworth
First Knight: Sir Agravaine
Cunningham played the legendary knight in this very '90s Sean Connery/Richard Gere film. He has played a lot of manly roles, but it's just not right to see a clean-shaven Cunningham playing a proper knight.