Total Nerd
14 Moments From 'Game Of Thrones'' Final Season We Loved
Updated October 25, 2019
4.7k votes
680 voters
12.8k views
14 items
List Rules Vote up the moments you loved from the final season.
To say that the final season of Game of Thrones was divisive would be putting it lightly. Some fans were upset that the stakes weren't high enough, others thought the White Walkers were taken off the board too quickly, many railed against all the show's unanswered questions (looking at you Three-Eyed Raven powers), and more said the show's pace moved too quickly in the final episodes. No matter where you fall with your enjoyment, it's hard to say with confidence that there weren't great moments – and in some cases, series peaks – throughout the final six episodes.
Brienne Becomes A Knight Of The Seven Kingdoms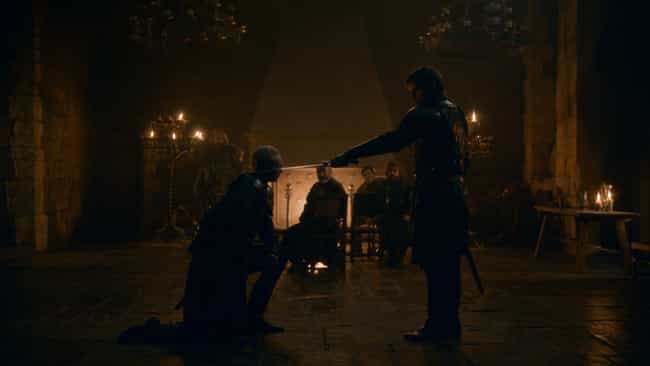 When: Season 8, Episode 2: "A Knight of the Seven Kingdoms"
On the eve of the second Long Night, a group gathers to blow off some steam. While they talk and drink, Tormund refers to Brienne as Ser and she has to correct him. Despite being a Kingsguard to Renly Baratheon, besting both Jaime Lannister and The Hound in single combat, and killing Stannis Baratheon, she is not a knight. Jaime says they can change that because a knight can make another knight. And with that, Brienne of Tarth is knighted by Jaime Lannister to the drunken cheers of a small room of people on the verge of fighting living death for the very survival of Westeros.
Was this a great moment?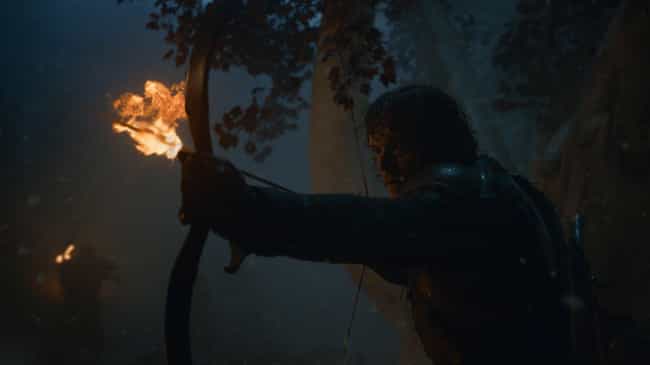 When: Season 8, Episode 3: "The Long Night"
If someone said GoT would manage to redeem Theon by the series' end, most fans would have rolled their eyes. But they did it. Theon was never a great person – he was always swinging between his identity as a Stark and his namesake as a Greyjoy – and, despite all the horrible things he'd done, his redemption felt earned. He volunteers himself to protect Bran in the Godswood during the Long Night. Even though all his men fall, Theon manages to take out every wight that comes near Bran single-handedly.
But when the Night King comes, he knows it's over. He gets his thanks from Bran – "You're a good man. Thank you." – and charges the Night King, who quickly takes him out. His sacrifice is enough of a delay for Arya to get where she needs to take the White Walker leader out.

Was this a great moment?
Lyanna Mormont's Final Stand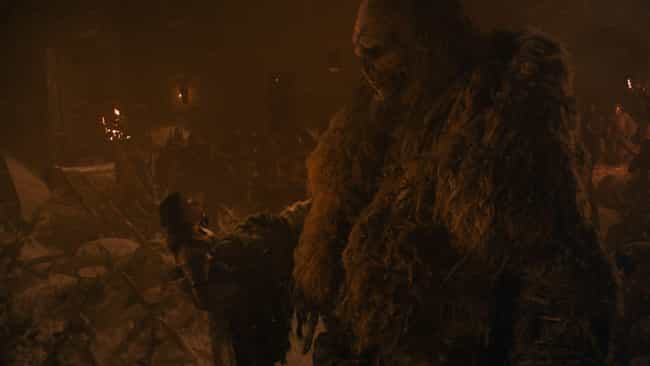 When: Season 8, Episode 3: "The Long Night"
Lyanna Mormont skyrocketed in the eyes of fans pretty much from her first scene. She took no sh*t and wasn't afraid to speak her mind to anyone in the room – despite how many years they had on her. Lyanna's death was upsetting but she managed to go out in heroic fashion. Shortly after the wights breach the Winterfell walls, an undead giant grabs Lyanna. On the verge of being crushed to death, she manages to drive a dragonglass dagger into the monster's eye and they both fall to their death.

Was this a great moment?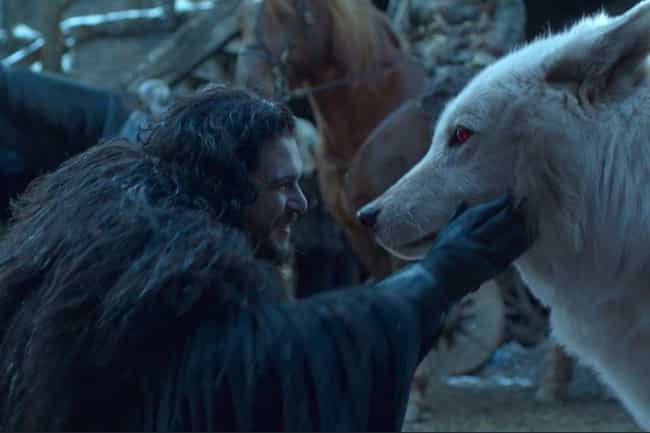 When: Season 8, Episode 6: "The Iron Throne"
When Jon heads south with Dany to fight Cersei for the right to sit on the Iron Throne, he tells Tormund to take Ghost north because it's where the direwolf belongs. Then Jon leaves with nothing more than a goodbye nod to the best boy in the Seven Kingdoms. After Jon is released from his imprisonment for killing Dany after the burning of King's Landing, he's told his price for freedom is to take the black and rejoin the Night's Watch. When Jon arrives at the Wall he's reunited with his direwolf – who finally gets all the pets he deserved.

Was this a great moment?