Total Nerd
Hey, Nerds, Now You Can Walk Through Game Of Thrones With Google Street View

It turns out that even corporate megalith Google isn't immune to Game of Thrones fever. As the Season 7 premiere approaches relentlessly, like some kind of unkillable ice zombie, Google has released a new gallery of Game of Thrones locations. There are actually a ton of Game of Thrones locations you can visit in real life, and Google has done all of humanity a solid and employed its Street View team to compile all the shooting locations for the HBO hit series in one convenient place.
These views can help you plan your vacation to Westeros, or just provide a satisfying, low-key way to enjoy a behind-the-scenes look at one of the best TV series of all time. So for those of us who don't have the money to jet off to Croatia or take our yachts to Spain, let's take a minute to appreciate the world of Game of Thrones up close and personal, and get one step closer to the Iron Throne.
There Are A TON Of Locations To Check Out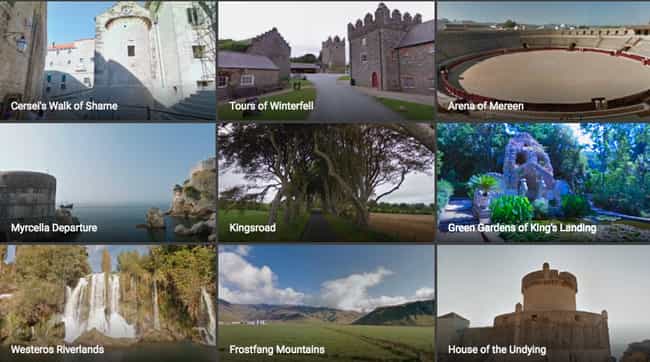 The team at Google Street View has provided 27 unique locations from Game of Thrones for people to check out, including:
King's Landing
The Water Gardens of Dorne
The Tower of Joy
Dragonstone Beach
The Long Bridge of Volantis
Meereen
Winterfell
Prince Doran's Palace
The Dothraki Sea
Qarth
Braavos
And a lot more. No matter where your allegiance lies or who you want to see on the Iron Throne, you'll probably find your favorite character's stomping ground in this collection.
Yes, You Can Take Cersei's Walk Of Shame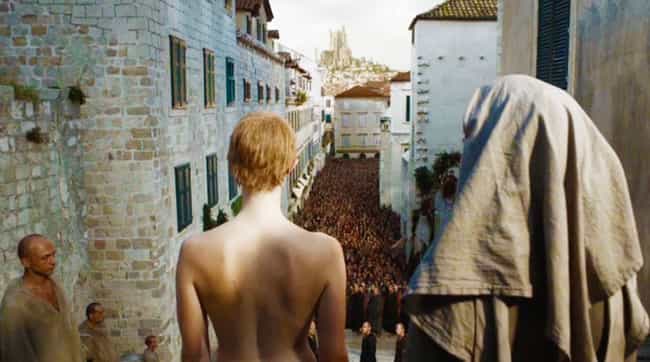 For anyone who feels the need to make amends for their sins, or just people with a morbid sense of curiosity, Google has made sure you can recreate Cersei Lannister's infamous Walk of Atonement. In fact, there are actually three full sub-sections of the Game of Thrones location collection devoted to Cersei's brutal (if perhaps deserved) trudge through King's Landing.
Cersei's Walk of Shame, the Walk of Atonement, and the End of Cersei's Walk of Shame ensure that you'll be able to experience the whole of the lowest point in Cersei's life. Of course, to really get the full treatment, you'll have to find a friend or co-worker to yell, "Shame, shame, shame" in your ear and throw rotten food at you while you browse. But, come on, if you're going to do something, do it right.
Google Street View Also Provides Some Interesting Trivia

In addition to providing us a fascinating look at the real world inspiration for the gorgeous locations in Game of Thrones, the Google Street View collection also offers up some interesting trivia.
In the above image, we find out the "famous Roman bridge of Córdoba in Spain was used as a stand-in for the Long Bridge of Volantis — though the real bridge was then augmented with CGI to make it look proportionately larger and to add buildings and markets atop it, as the Long Bridge is described in the novels." Which makes sense, given the amount of amazing matte paintings that go into Game of Thrones. Other sub-sections include info on Winterfell (it's actually filmed in two different castles), and the historical importance of the Water Gardens of Dorne. You should check out the Google Street View collection of Game of Thrones locations to learn more and tide yourself over until the Season 7 premiere July 16th on HBO.