Entertainment
Epic Ideas for Your Next Game of Thrones Party

2k votes
950 voters
73.7k views
28 items
Gather your loyal friends and maybe even your bitter enemies - it's time to watch Game of Thrones! We can hear the theme music playing now! It's time to throw a party Tyrion Lannister would approve of! (Which means serving lots of Westeros wines.)
This Game of Thrones party ideas list has amazing themes, decor, and food to help you throw a HBO-worthy bash that would even make Cersei Lannister smile. You can spruce up your place with some GoT posters or print out an entire map of Westeros. Die-hard fans might consider even making some permanent home improvements like installing a dragon light fixture.
Then it's time to send the ravens! Or at least an evite meme to inform guests that a party is coming. Ask all guests to dress accordingly. Extra servings of dragons blood to whomever shows up as a headless Ned Stark! Make sure your guests have enough food and drink to get through the winter by serving up treats such as Dothraki blood pie and the boar that killed King Robert. Entertain guests before and after viewing time with games like King Joffrey darts or GoT "Guess Who?"
As you'll see, our list has everything you need to make your Game of Thrones-themed party the best of the season! So pour the wine and sit back. All you need now is Sunday!
Play Darts with King Joffrey
We all love to hate King Joffrey. Now you can play darts with him... well... with his face. Print your own
here
!

Is this a good idea?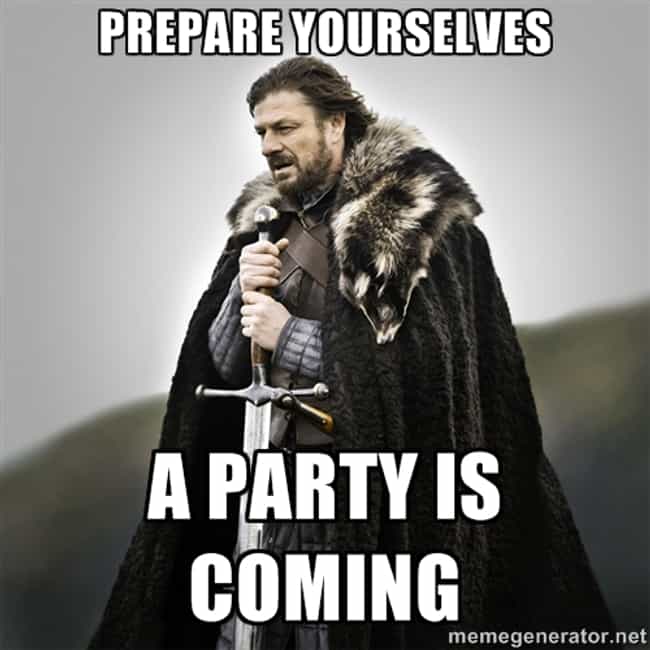 If you can't send a raven, at least warn your attendees that "A Party is Coming" by creating your own memes
here
.

Is this a good idea?
Make sure you have ton of
Ned Stark cake pops
on hand. You might actually want to leave the heads on the table so people can do their own skewering.

Is this a good idea?
Create DIY Paper House Sigil Snowflakes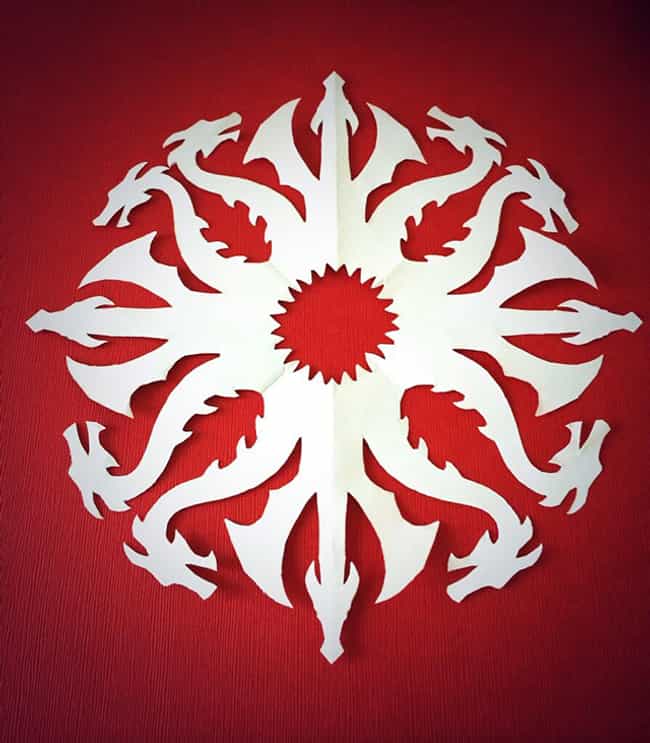 Make and hang these DIY paper House Sigil snowflakes to remind quests that a long winter is on the way.


Is this a good idea?