Total Nerd
Everything That Happened In 'Game Of Thrones' Season 8, Episode 3: The Battle Of Winterfell

April 28, 2019
34.8k votes
5k voters
149k views
17 items
List Rules Vote up your favorite moments from the episode.
Winter finally came for Winterfell. After two episodes – and most of last season – prepping, the battle between the North and the Night King's army arrived on Game of Thrones. Fans were simultaneously looking forward to and dreading the battle, knowing full well that many of their favorite characters could be on the chopping block. A fair number of people did drop this week – though not as many as a lot of people were guessing – and those weren't even the biggest parts of the episode.
Between deaths, dragon fights, a major character's return, and more, the Battle of Winterfell lived up to what it promised and more.
back to page 1
Beric Finally Dies Saving Arya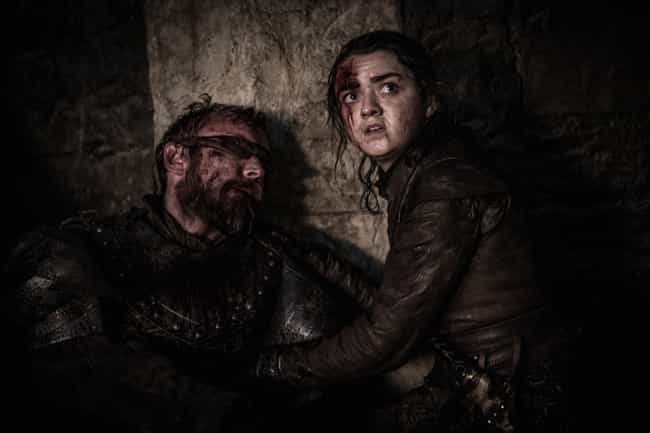 After Arya sneaks through the Winterfell library, she's nearly pulled down by a few wights in a hallway. Luckily, both the Hound and Beric happen to be in the same hallway. Beric throws his flaming sword at a wight, saving Arya, and the three pull each other to safety. Unfortunately, Beric takes more than a few blades when he's carrying Arya to safety and dies once the three are safely behind a heavy door.

Was this a big moment?
The Night King Kills Theon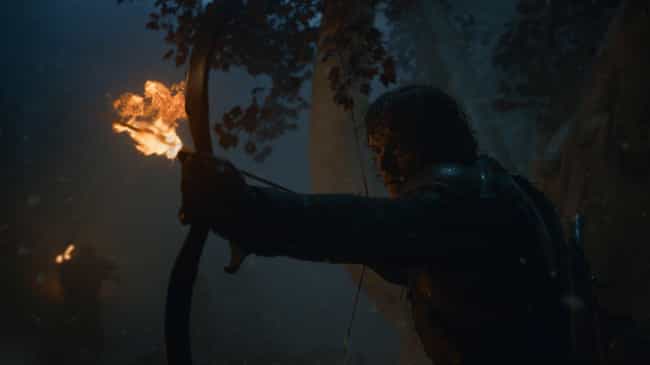 In the Godswood, Theon has been protecting a warged Bran from the wights. He's doing a solid job of it, too, until the Night King shows up. Knowing the end has arrived, he turns to Bran – whom he took Winterfell from all those years ago – and the boy-turned-Three-Eyed-Raven tells him he is a good man. Theon charges the Night King, but the Night King swiftly kills him.

Was this a big moment?
The Night King Raises The Dead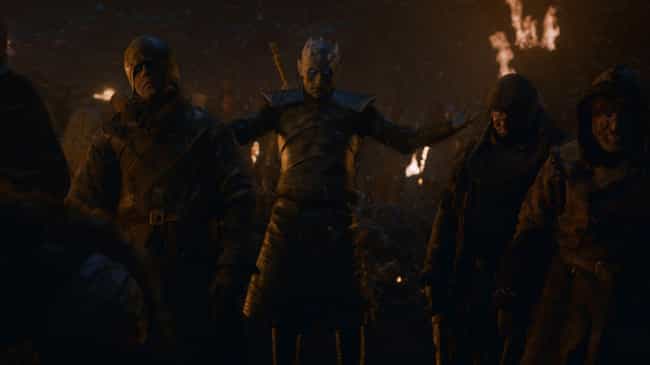 Jon pursues the Night King on foot but, before he can reach him, the Night King shows off the dead-raising powers he flaunted at Hardhome and raises everyone that had been killed both in the field and the castle. With Jon surrounded, the Night King heads inside to continue the search for Bran.
Was this a big moment?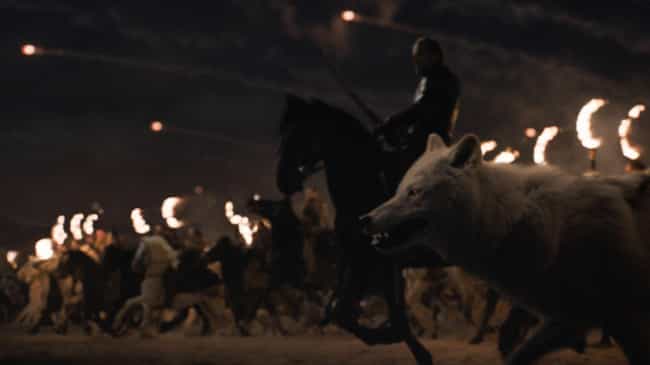 Jorah leads a pack of Dothraki to meet the White Walkers head on and they have a new confidence with their fiery gift from Melisandre. The fighters reach the dead and the Dothraki flames slowly disappear. The action is hidden by a plume of snow, but within moments, a few – including Jorah – come charging back to the main line. The rest of the Dothraki fighters don't come back.
Was this a big moment?