Total Nerd 'Game Of Thrones' Recap: The Season 8 Premiere Brings Many Reunions

April 14, 2019
3.6k votes
662 voters
16.9k views
11 items
List Rules Vote up your favorite moments from the premiere.
Game of Thrones is finally back! The show's eighth and final season began wasting no time moving everyone into place for the big battle with the Night King. Jon and Dany finally made it to Winterfell with their armies, as did Jaime Lannister – who hadn't been there since the show's pilot episode. Because of everyone converging there were loads of reunions between characters that haven't seen each other in years. We recapped all the best moments from the premiere below, be sure to vote up your favorite.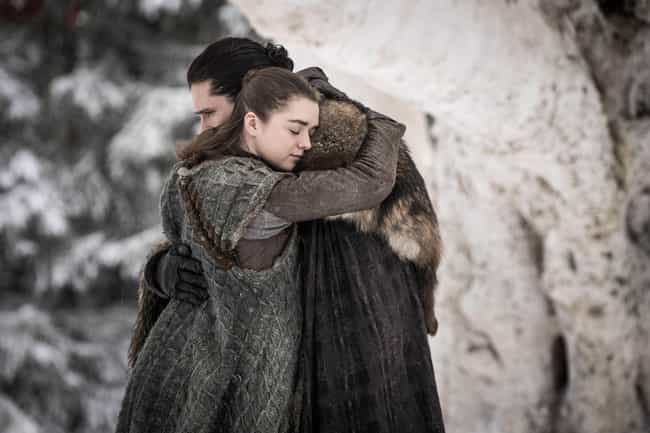 The show has been paying off a lot of reunions between characters that hadn't seen each other for years, and Arya and Jon finally being together again was at the top. For Jon, Arya was always the Stark sibling he was closest to, and their reunion in the godswood showed not much had changed since they last saw each other before Jon headed to the Wall to take the Black back in Season 1. The two marvel at each other's swords – Jon pointing out Arya still has Needle, and Arya inspecting Longclaw.

Was this a good moment?
Sam Tells Jon He's The Heir To The Iron Throne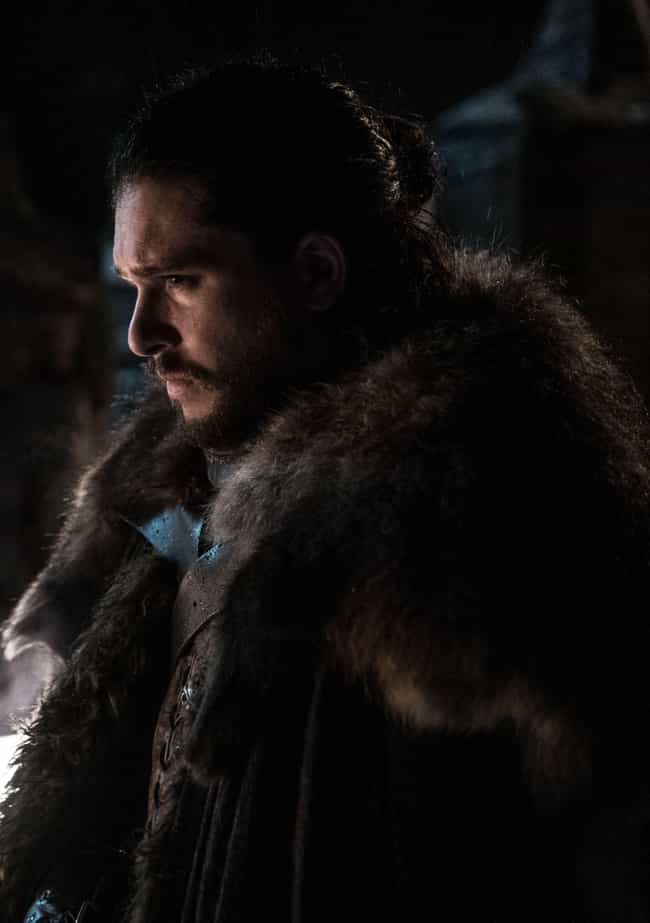 Spurred by the knowledge that Dany killed the majority of his family, Sam finally meets with Jon and tells him that he's a Targaryen by blood and the true heir to the Iron Throne. He points out that Jon was willing to give up his crown for the good of the realm, but did he think Dany would do the same. Jon's originally angry that Ned lied to him his whole life until Sam points out he would have been killed by Robert otherwise.
Was this a good moment?
Jaime Arrives In Winterfell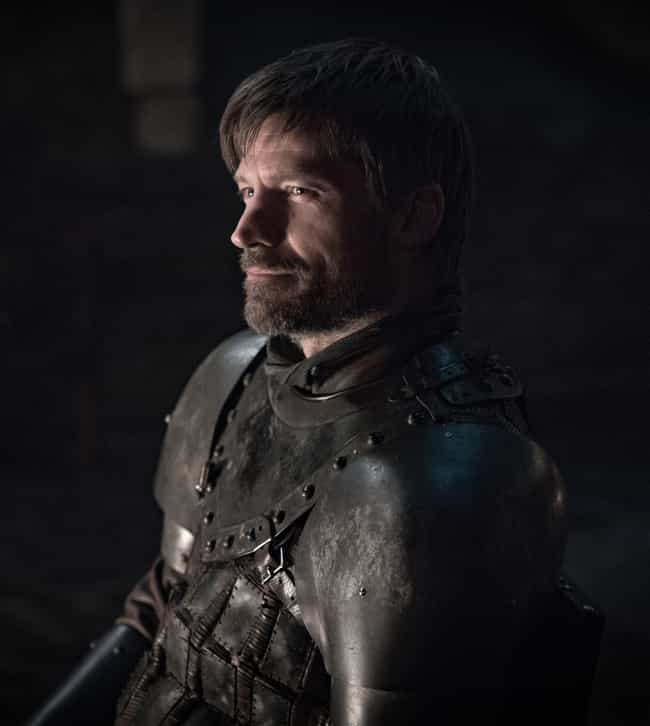 After a long ride from King's Landing, the episode ends with Jaime finally arriving in Winterfell ready to help face the Night King. Things get awkward very fast when the first person he sees when dismounting his horse is Bran – who he pushed out a window and crippled all the way back in the pilot.

Was this a good moment?
Arya Catches Up With The Hound And Gendry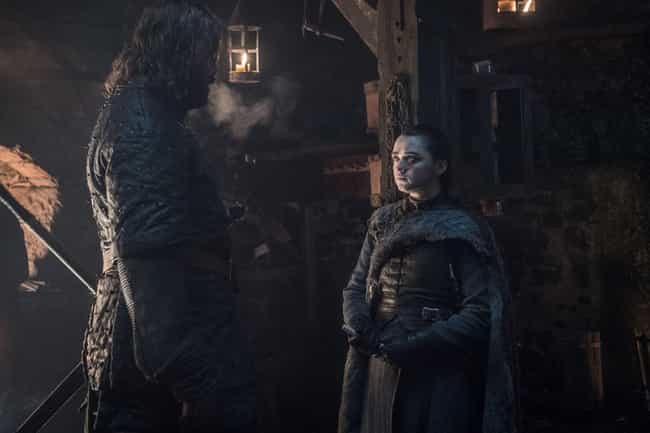 Arya had plenty of people to catch up with this week. After finally reuniting with Jon, she also confronted the Hound and Gendry in the Winterfell forge. The Hound definitely wasn't pleased about the last time the two saw each other – with the whole robbing and leaving him for dead thing – but there is a definite respect between the two. Arya and Gendry also swapped some stories – and maybe were making eyes at each other – before Arya asked if he could make her a weapon with the Dragonglass.

Was this a good moment?