Total Nerd
'Game of Thrones' Season 8 Reveals Shared By Cast And Crew Members

1.4k votes
332 voters
21.4k views
14 items
List Rules Vote up the most exciting and tantalizing bits of info from the cast.
Editor's Note: Voting has been closed.
With the finale of Game of Thrones quickly approaching, the cast is trying their best to keep leaks and slip-ups from making it out into the world. However, fans feel so thirsty for any Game of Thrones Season 8 leaks, they read into every little thing the cast does. Of course, the Game of Thrones cast slips up from time to time; after all, they're human, not Valyrian. A few actors posted pics of themselves at filming locations after their characters were supposedly offed, while some actors just flat out explained major plot points in interviews.
Of course, some of the actors on Game of Thrones purposely let some information about the final season slip. While these teases might sound cruel, they actually provide fantastic press for the finale of the series that brought high fantasy to mainstream television. These spoilers come soaked in blood and even raise some characters from the afterlife. Do you think you're ready?
back to page 1
Peter Dinklage Thinks Jon And Dany's Tryst May Have Disastrous Repercussions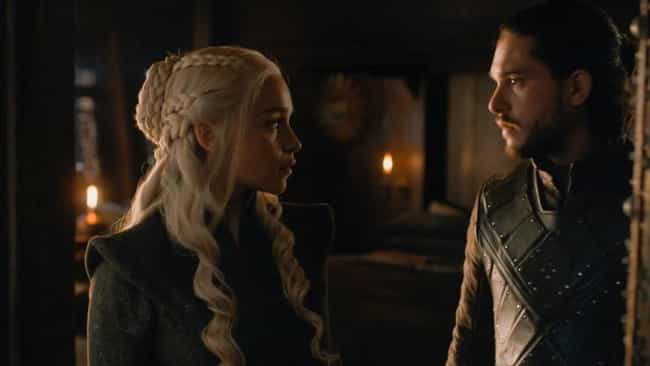 In the finale of Season 7, Jon Snow and Daenerys Targaryen hook up behind closed doors. Peter Dinklage's Tyrion Lannister listens in on their tryst. While speaking with EW, Dinklage shed some light on what his character felt in that scene and what the coupling could mean for Season 8:
A lot of the time with Tyrion, it's professional and personal. Obviously, he has feelings for Daenerys. He loves her - or thinks he does. She's awe-inspiring. He's questioning that because he doesn't have a good track record for falling in love.
There's jealousy wrapped up in there. And he loves Jon Snow, too. They're the two people he has the most in common with, in a way - they're both outsiders in their own families who have refused to follow the path their family has taken, and hopefully for the better. He's wondering how smart of a move [Jon and Dany getting romantically involved is], because passion and politics don't mix well. He knows the two of them getting together could be very dangerous.

Is this exciting?
Kit Harington Spoiled The Ending For His Wife, And She Didn't Talk To Him For Three Days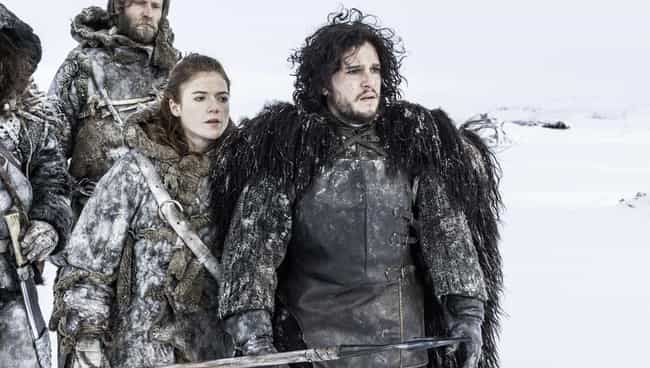 Even though she allegedly asked for the spoiler, former Game of Thrones actor Rose Leslie wouldn't talk to husband Kit Harington for three days after he revealed details about the show's finale. Regarding his personal reaction to the ending, Harington told EW, "I don't think it's about happy or sad, really. I'm satisfied with what they did, but I don't know whether I'll be really satisfied until I see it."
Harington also played a game with Kiss FM UK in which he responded to the alleged fates of a few key characters with unhelpful emojis. When the hosts guessed that "Bran Stark is really the Night King," Harington responded with the robot. And when they guessed that Jon Snow and Daenerys would have a child, he responded with a duck.

Is this exciting?
Emilia Clarke Thinks The Ending Will Divide Fans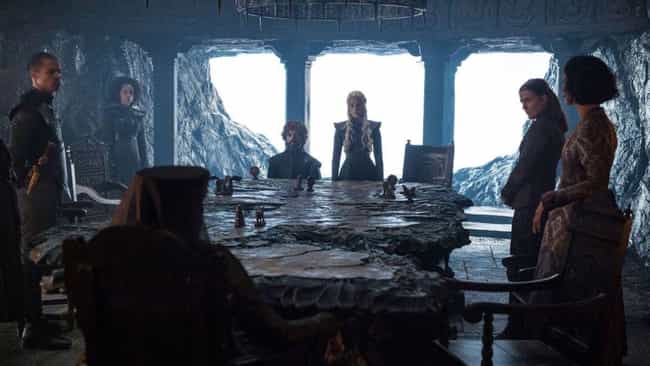 This really shouldn't come as a surprise to a fandom that's used to divisive storylines, but apparently the end of the series will leave a lot of people yelling at their TVs or crying into their couch cushions. According to Sophie Turner (Sansa Stark), the final season gets "bloodier than ever. It's full of betrayal, full of war, full of danger. That's all I can say without giving too much away."
Her co-star Emilia Clarke (Daenerys Targaryen) doubled down on the final season talk in an interview with the Herald Sun: "People will scream and people will say, 'That's exactly what I wanted,' And some people will go, 'Huh?'"

Is this exciting?
Gwendoline Christie Says Fans Are 'Going To Need Therapy'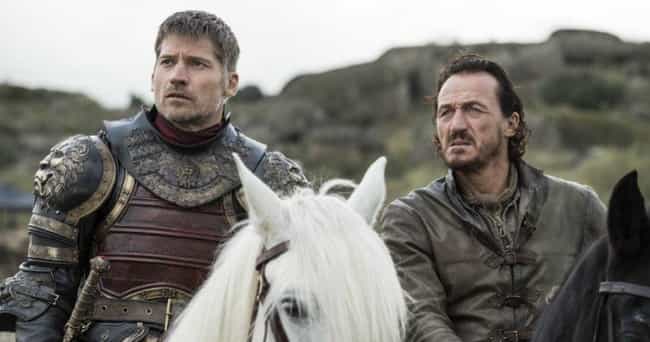 How could the final episode of Game of Thrones not be emotional? Fans stuck with this series for close to a decade, so it's safe to say viewers will shed some tears when they see it go. While discussing the final season, Gwendoline Christie (Brienne of Tarth) said the emotions run high enough that people are "going to need therapy" to get through it all.
She added, "I think it's going to make me incredibly emotional. We're all emotional about the fact that this is the end, and this is the end of something incredibly significant for all of us, and it's been a truly incredible thing to be a part of."

Is this exciting?