Total Nerd
'Game of Thrones' Season 8 Reveals Shared By Cast And Crew Members

1.4k votes
332 voters
21.4k views
14 items
List Rules Vote up the most exciting and tantalizing bits of info from the cast.
Editor's Note: Voting has been closed.
With the finale of Game of Thrones quickly approaching, the cast is trying their best to keep leaks and slip-ups from making it out into the world. However, fans feel so thirsty for any Game of Thrones Season 8 leaks, they read into every little thing the cast does. Of course, the Game of Thrones cast slips up from time to time; after all, they're human, not Valyrian. A few actors posted pics of themselves at filming locations after their characters were supposedly offed, while some actors just flat out explained major plot points in interviews.
Of course, some of the actors on Game of Thrones purposely let some information about the final season slip. While these teases might sound cruel, they actually provide fantastic press for the finale of the series that brought high fantasy to mainstream television. These spoilers come soaked in blood and even raise some characters from the afterlife. Do you think you're ready?
Vladimír Furdík Revealed The Third Episode Features A Major Battle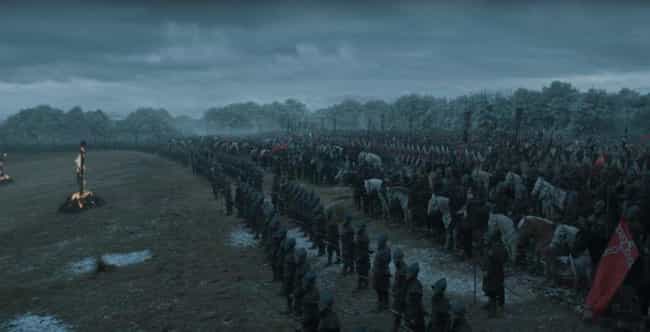 It goes without question the high-fantasy epic Game of Thrones features a huge battle in its final season. However, according to Vladimír Furdík (the Night King), that battle comes fairly early in the season. In fact, he said it takes place in the third episode - just halfway through the season.
Furdík said, "In the third episode of the last season, there is a battle that the creators intended to be a historic moment in television."
This battle reportedly took 55 days to film. While speaking with EW, Peter Dinklage (Tyrion Lannister) claimed the Season 8 battle is "brutal," and that "it makes the Battle of the B*stards look like a theme park."

Is this exciting?
John Bradley Says The Characters Leave Their Comfort Zones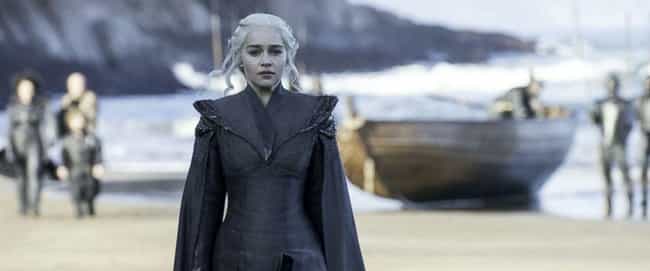 It wouldn't be Game of Thrones if the characters weren't handling major curve balls in their final on-screen moments. According to John Bradley (Samwell Tarly) every character gets thrown for a loop in a big way in the final six episodes of the series.
He said, "Each of the characters this year is placed in a completely alien environment at some point in the season that they've never been placed in before. The thrill is seeing how they react to it and how they respond... This season, I think more than any other, is stretching these characters."
Is this exciting?
HBO's CEO Says The Six Episodes Are Like 'Six Movies'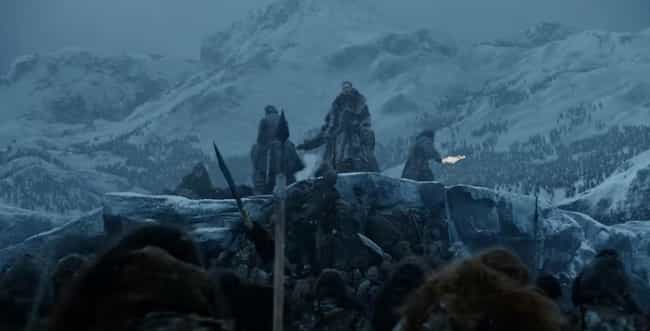 Though most fans come to Game of Thrones for the generation-spanning storylines and fantasy elements, the show would never look as good as it does without the work put in by the crew. Kit Harington (Jon Snow) said as much in an interview wherein he discussed the reason behind HBO ordering fewer episodes for Seasons 7 and 8.
With only six feature-length episodes left for the series, Harington says that the money spent went towards blowing everything out and making it a more exciting experience: "They spent an increasing amount of money on less episodes, so it's gonna be much bigger in scale, the CGI... we're trying new things, experimenting with new camera techniques. I think we're trying to break boundaries and push past boundaries in these final two seasons."
Even more exciting, Richard Plepler, then-CEO of HBO, claims the current rough cuts of the episodes look like "six movies."

Is this exciting?
Nikolaj Coster-Waldau Finds The Finale Satisfying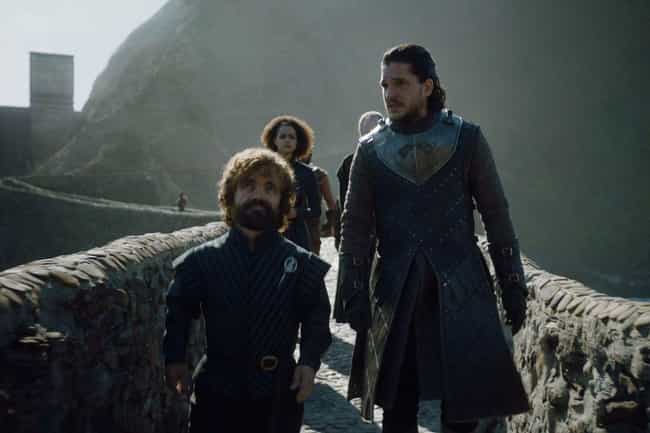 Nikolaj Coster-Waldau (Jaime Lannister) believes the series goes out on a high note. Harper's Bazaar reports the actor felt so pleased with the direction of the final season that he thanked the writers for their hard work:
I wrote the writers when I finished reading and just said, "I don't think you could've done a better job at finishing this story." To me, it was very satisfying but also very surprising and all the things that I was hoping for. It still made sense. It wasn't like one of those where the killer is suddenly revealed in the last act and you go, "Oh! I didn't see that coming." Here, they've done a really, really good job.
And Coster-Waldau gets to experience it all firsthand, as Jaime is confirmed to appear in all six episodes (for which the actor received over $1 million per episode).
Is this exciting?