Total Nerd
Everything That Happened In The 'Game Of Thrones' Series Finale
Updated May 20, 2019
19.3k votes
2.5k voters
74.5k views
16 items
List Rules Vote up your favorite moments from the series finale.
Game of Thrones went through a gauntlet of criticism in its final season. It had a lot of ground to cover in the series finale, and a lot of threads to tie, and for the most part, it succeeded. After the previous episode, with Dany burning King's Landing to the ground, it was clear that the rest of the leaders weren't as keen on the dragon queen as they had been a few days ago. The final episode managed to deal with the fallout of the battle while providing fitting goodbyes to the show's vast swath of characters.
Tyrion Throws Away His Title As Hand Of The Queen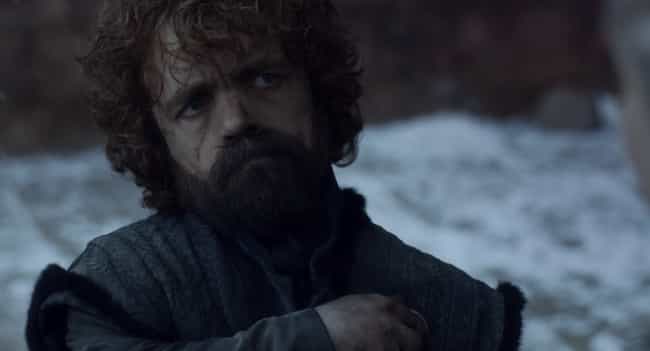 After Dany's speech, Tyrion approaches Dany. She knows that he freed Jaime before the battle, and he doesn't deny it. "I freed my brother, and you slaughtered a city," he tells her as he rips off his Hand of the Queen badge and throws it down the stairs. She has him taken into custody by the Unsullied as her and Jon share an ominous look.

Was this a good moment?
Drogon Melts The Iron Throne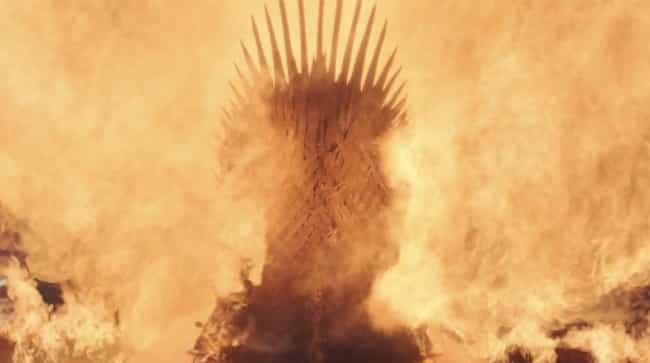 After Dany's death, Drogon lands in the throne room. He sniffs his mother's body with Jon watching and in a fit of rage lets out a bale of fire. Instead of killing Jon though, the dragon melts the throne that was the cause of eight seasons of drama. Then the last of Dany's dragons lifts her body and flies away with it.

Was this a good moment?
Jon Talks With An Imprisoned Tyrion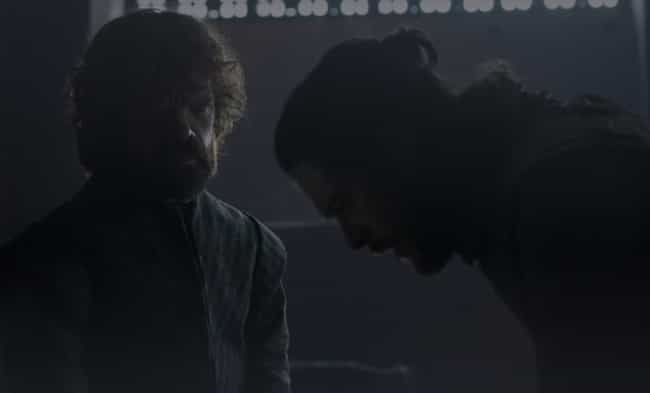 Jon visits Tyrion after he is imprisoned. The former Hand says he deserves it and it's ironic that Varys' ashes can tell his ashes that he was right. He also asks Jon what happens after death before deciding it's just oblivion for him. Jon says he can't justify what happened but that the fighting is over. Tyrion doesn't think that's likely after hearing her speech about liberating the world. Jon continues to try to not betray Dany, but Tyrion asks – as the only other person who's been on a dragon – if he would have used the beast's power to burn down innocents. Jon said it's not the same and it wouldn't matter – but Tyrion says the difference is all that matters.
Tyrion says he knows Jon loves her – and that he himself still does too – and that "love is more powerful than reason." Jon quotes Maester Aemon back to Tyrion, "love is the death of duty" to which Tyrion responds "sometimes duty is the death of love."

Was this a good moment?
Bran Makes Tyrion Hand Of The King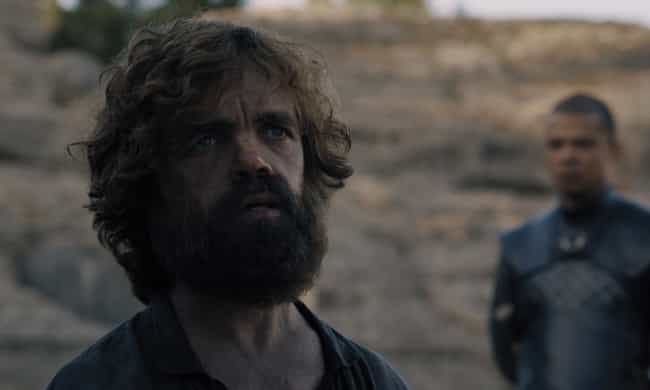 Bran tells Tyrion to be his hand. Tyrion says he doesn't want it and that he should pick someone like Davos. And Grey Worm says he is a criminal before Bran says he is absolved and will work off his crimes by serving the kingdom.

Was this a good moment?