Total Nerd
26 Game Of Thrones Meets Things Boys Do We Love Memes

1.3k votes
159 voters
30k views
26 items
*Spoilers*Spoilers*Spoilers*
"Things Boys Do We Love" is an aggravating, annoying thing from Tumblr. Its grating missives include lamentations like "When boys text you all night," and "When boys stare at you in science class;" the whole affair is cringe-worthy. That IS, until the internet stepped in and turned the whole thing on its head, matching the affections of little girls to (oft times) horrific scenes from pop culture.
When "Game of Thrones" met "Things Boys Do We Love" (and the other popular tween girl Tumblr thing, "Just Girly Things"), a glorious pastiche of culture was born. Even horrific moments like events like the fight between Oberyn and The Mountain are turned into glorious one-liners you won't stop laughing at. All the best GoT moments are born again in these "Game of Thrones" memes inspired by the Things Boys Do We Love Tumblr.
They Kiss You Like It's the Last Time You'll See Each Other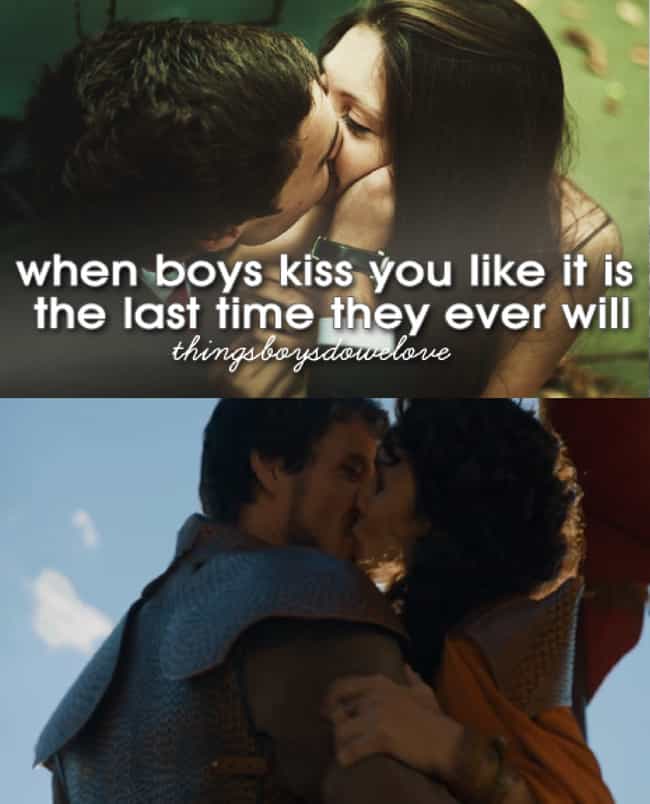 Is this funny?