Total Nerd
The Weirdest Cameos In 'Game Of Thrones' History

2.1k votes
744 voters
61.4k views
12 items
List Rules Vote up the most surprising 'Game of Thrones' guest stars.
Most of the cast of Game of Thrones were relative unknowns before the show premiered, but they've since become superstars since. That's not necessarily true of everyone in the series, however, as many genuine stars have made guest appearances over the seasons. This may be yet another thing you forgot about Game of Thrones, as the cameos are usually subtle - but once you notice them, they are hard to ignore. These may not be the best Game of Thrones characters, but that doesn't stop them from totally derailing viewers' focus.
There have been a wide variety of reactions to the various Game of Thrones cameos over the seasons, from quiet delight to outright disdain. Many of them are just plain strange, leaving audiences to question if they really just saw Ed Sheeran in full Lannister armor. Whether they are famous pop stars, respected comedians, or even star athletes, the strangest celebrity cameos in Game of Thrones history pretty much always pull you back to reality.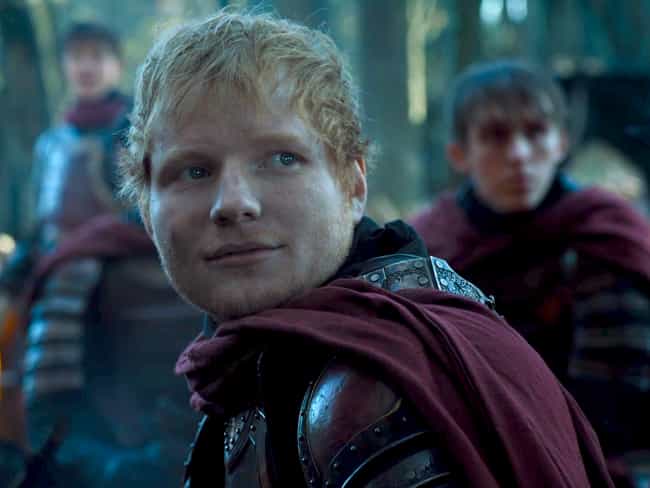 Ed Sheeran's brief cameo in the Season 7 premiere, "Dragonstone," is probably the most hated guest appearance in the show's history. Sheeran got so much hate online he had to temporarily shut down his Twitter page.
He appears as a Lannister soldier and sings "Hands of Gold" to his comrades before addressing his distaste for King's Landing. Arya meets the group of soldiers and has a rare moment of fun with them before heading off on her own. While fans of the show may have found this cameo annoying, one person loved it: Maisie Williams. The Arya Stark actor is apparently a massive fan of Sheeran, and showrunners David Benioff and D.B. Weiss decided to cast him in this role as a fun surprise for Williams.
Sheeran was so hated that the writers actually included a brief quip about his fate in the Season 8 premiere. Bronn mentions "Eddie" had his face horribly disfigured by dragon fire at the Battle of Highgarden.

Is this a surprising cameo?
see more on Ed Sheeran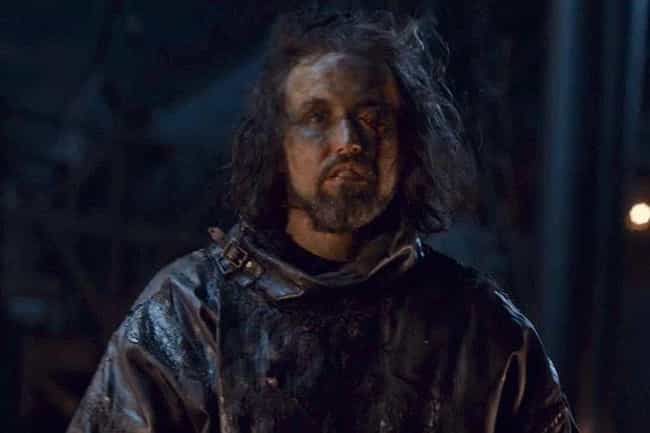 Rob McElhenney is the co-creator and costar of It's Always Sunny in Philadelphia, one of the longest-running sitcoms of all time. Known by IASIP fans as Mac, the comedic actor appears in the Season 8 premiere as one of Euron Greyjoy's soldiers. He is quickly dispatched by an arrow to the eye as Theon and his crew board a ship to rescue Yara.
While this may seem like a strange choice for a cameo, McElhenney has actually worked with the Game of Thrones showrunners in the past. The duo wrote an episode of It's Always Sunny in Philadelphia titled "Flowers for Charlie," in which Charlie believes he has taken a substance that grants him super intelligence.

Is this a surprising cameo?
see more on Rob McElhenney
Mets pitcher Noah Syndergaard, nicknamed "Thor" by his fans, makes a brief appearance in the Season 7 episode "The Spoils of War" as a Lannister soldier. Perhaps appropriately, the professional pitcher plays a spear thrower. He manages to take out a Dothraki soldier with a well-aimed throw. Unfortunately for Mets fans, Syndergaard was likely incinerated by Drogon shortly after his appearance.

Is this a surprising cameo?
see more on Noah Syndergaard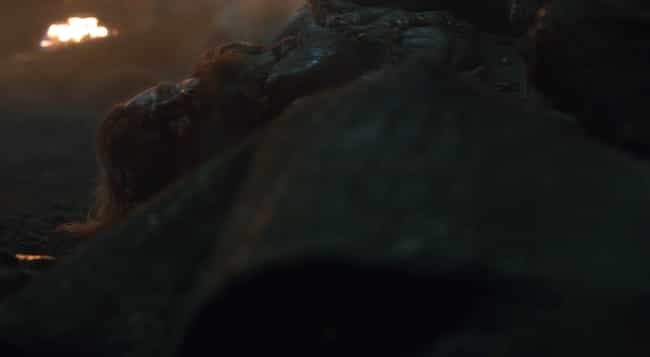 Famous country musician Chris Stapelton has a cameo so brief, you almost definitely missed it. He appears in the Season 8 episode "The Long Night" as a corpse on the battlefield. When the Night King attempts to thwart Jon Snow by resurrecting an enormous number of dead, Stapelton is one of the fallen to reanimate. His bassist and tour manager are also featured in the episode.

Is this a surprising cameo?
see more on Chris Stapleton