Button Mash
19 Outraged Twitter Reactions To Game Freak Reusing In-Game Models

309 votes
84 voters
6.5k views
19 items
List Rules Vote up the tweets that made you angry about the new Pokémon games.
In an interview, Game Freak's Junichi Masuda and Shigeru Ohmori said that Pokémon Sword and Shield would not be reusing their older animation models and would instead focus on improving the assets and quality of Sword and Shield. This ended up blowing up in Game Freak's face, however, once in-game assets were seemingly leaked online.
When fans on Reddit and 4chan looked through the leaks, they claimed that the models and assets for both the Pokémon and the game's NPCs were identical to their previous iterations. The discovery prompted the hashtag #GameFreakLied, which quickly garnered thousands of users voicing their frustration and disappointment at Game Freak's apparent betrayal.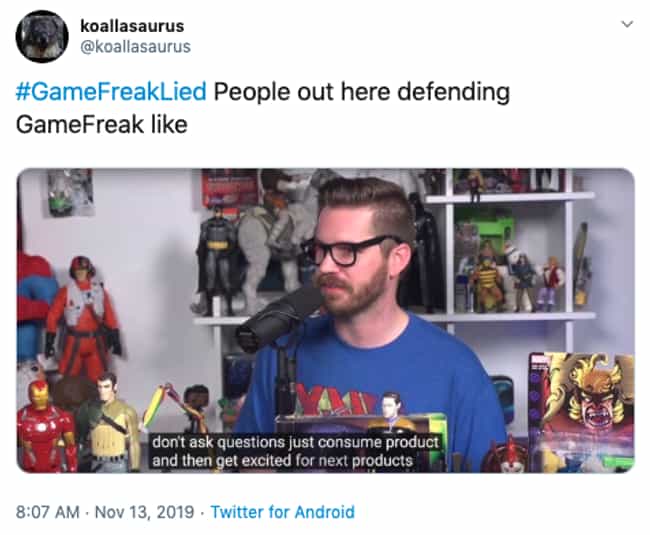 Can you relate?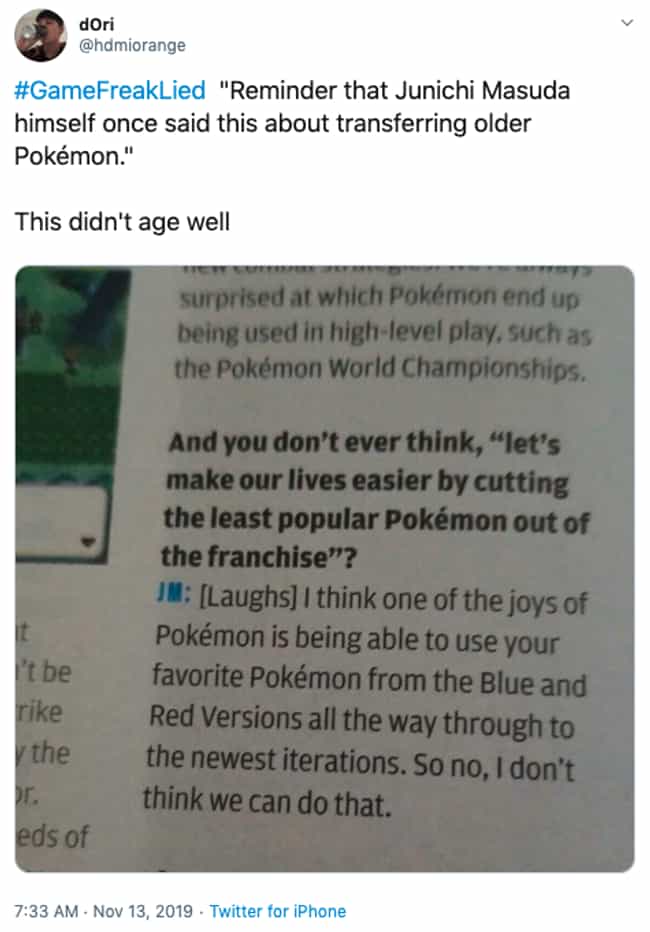 Can you relate?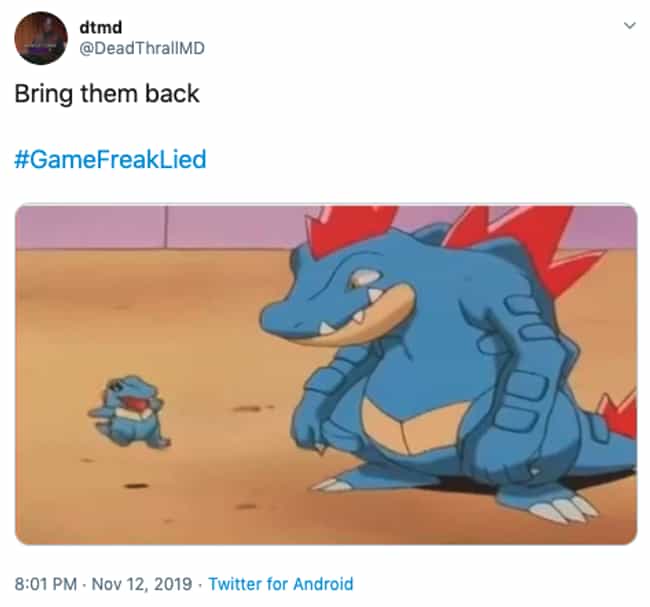 Can you relate?
You Vs. The Guy She Told You Not To Worry About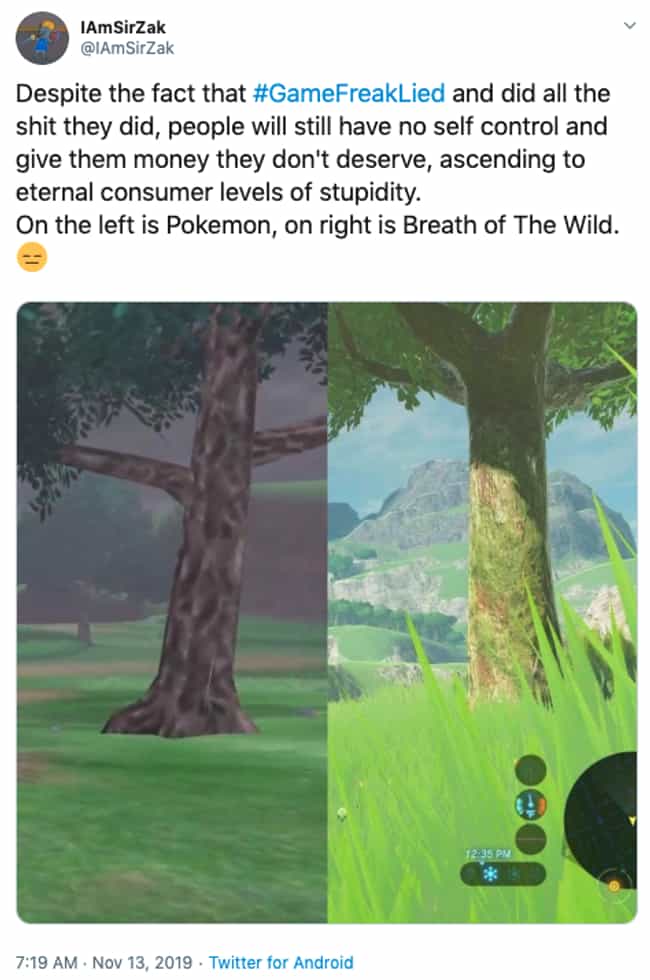 Can you relate?