Button Mash

The Best Games To Play With Non-Gamers

755 votes
145 voters
9.3k views
17 items
List Rules Vote up the two-player games that are fun to play with people who don't usually play video games
Some games are great to play alone. Others are fun to play online and with fellow gamers. Then there are the awesome games that anyone can pick up and play. We're not talking about Resident Evil on hard mode here, we're talking about games for non-gamers. Games that someone who's only ever played bowling on the Wii can still pick up and play as part of a duo or group without too much of a problem.
If you're playing Assassin's Creed and your little cousin shows up, which game do you pop in to play? Do you switch over to the Wii or keep the PlayStation rolling? Do you pop in Portal 2 or throw it back to Super Smash Bros. on the N64?
Playing alone and getting through a game's story mode is a great feeling, but sometimes playing through an entire story mode with your girlfriend or boyfriend for the first time can be even better. You guys worked together and tackled the game that you could barely beat yourself the first time around. What are the best games to play with your boyfriend, girlfriend, or plain old friend who's a non-gamer?
Or do you prefer multiplayer games were you can take your friend down? Forget about that nice and friendly co-op mode and throw down in one of the Soulcalibur arenas. It's all fun and games until their button mashing throws you off the side and they win with a lucky ring out.
Whether you prefer playing with your inexperienced friends or against them, what's your favorite multiplayer game for non-gamers. Vote up the most accessible group games and vote down the ones that will end in heartbreak for gaming novices.
Ranker may collect a commission from links on this page.
Racing games don't get more accessible than almost any entry in the
Mario Kart
series.
Mario Kart 8
is endlessly fun for just about everyone. It's perfect for players with mixed skill levels because of the varied characters and the unpredictable power-ups. Non-gamers will love the wide array of playable characters and the power-ups throughout the races ensure that a race stays interesting. Even if someone is a whole lap or two down, a blue shell can even the playing field.
Also Ranked
#23 on The Best Nintendo Games, Ranked
#84 on The Most Addictive Video Games of All Time
#1 on The Best Nintendo Switch Party Games
#2 on The Best Wii U Party Games to Play With Friends

Agree or disagree?
see more on Mario Kart 8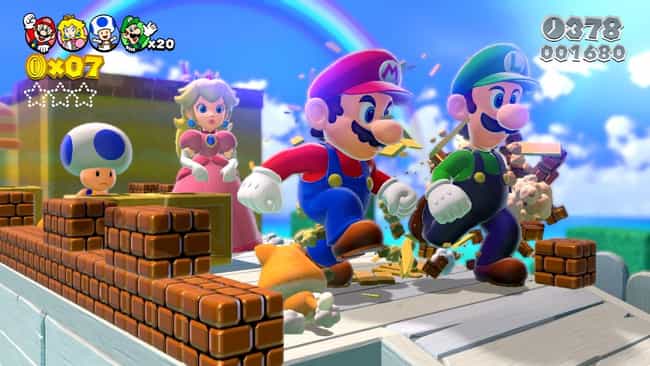 Just about any game with Mario in the title is great for players without much experience.
Super Mario 3D World
in particular relies heavily on teamwork at times, making for an ideal opportunity to teach non-gamers how to play. Because you're playing with each other and not against each other, nobody's as likely to be upset or discouraged by a loss or two.
Also Ranked
#3 on The Best Wii U Games Of All Time
#27 on The Best Couch Co-Ops

Agree or disagree?
see more on Super Mario 3D World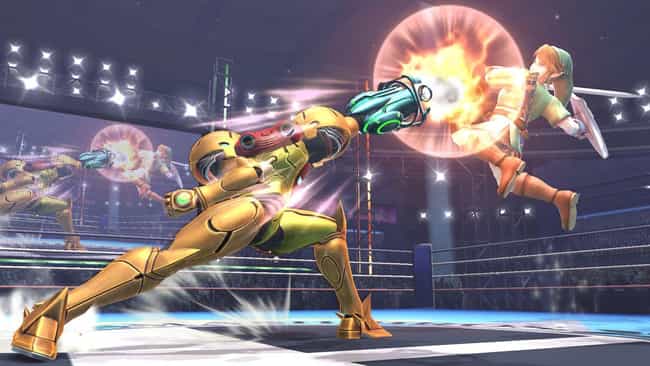 Super Smash Bros
. can be very attractive for gamers and non-gamers. It pits several familiar, colorful video game faces against each other and puts them in arenas based on some of the best games in the Nintendo universe. There's a character for everyone, whether you're the non-gamer looking for a cute pink ball of Kirby or a gamer looking for the classic thrill of Starfox or Samus smacking down Link. Plus, button mashing can result in unexpected triumphs for fresh players without much skill.
Also Ranked
#57 on The 100+ Best Video Games of All Time, Ranked by Fans
#13 on The Best Nintendo Games, Ranked
#14 on The Best Video Game Soundtracks of All Time
#6 on The Greatest Fighting Games Ever Made
Agree or disagree?
see more on Super Smash Bros. Brawl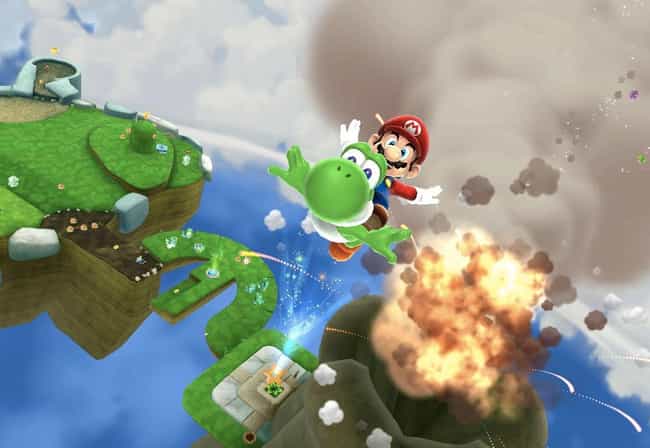 Super Mario Galaxy 2
is one of the
best reviewed
games on the Wii. It's bigger and better than the original in many ways, and it adds a unique cooperative aspect: the second player in the game controls a small star that helps Mario in his adventures. Its fun no matter who is first or second player. If the gamer plays as Mario, then the non-gamer can help as little or as much as they can. If the non-gamer plays as Mario, then the gamer has a lot of opportunities to really help, giving the non-gamer a boost with the star.
Also Ranked
#28 on The Best Nintendo Games, Ranked
#31 on The Best Video Game Soundtracks of All Time
#21 on The Best Video Game Sequels

Agree or disagree?
see more on Super Mario Galaxy 2