Biology
10 Horrifying Facts About Dying From Gangrene

Updated October 11, 2018
89.2k views
10 items
The symptoms of gangrene are body horror of the highest order. Even with that knowledge, people still wonder what it's like to die of gangrene. Symptoms can range from minor annoyances to lethal complications, and the process can take much longer than you might guess. So, if you've ever wondered what suffering from gangrene is like, here's plenty of horrifying and graphic detail.
Dying from gangrene is very different than dying of thirst, drowning, or being burned alive. It's a slow decline as your limbs rot and die, and your organs go bad from the inside out. The process is terrifying, of course, but what happens when you have gangrene is also truly fascinating. You know, if you're into that sort of thing.
You'll Start To Smell Awful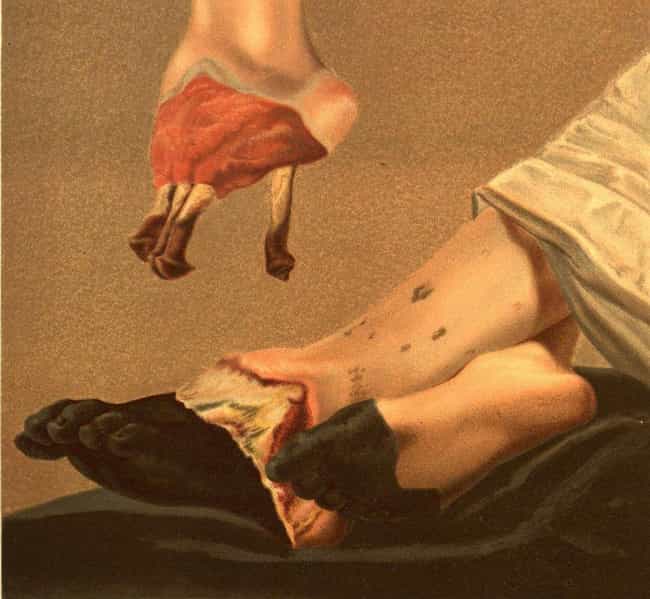 The smell of rotting meat is horrible and specific. So specific, in face, you can probably feel it in your nostrils right now. Now imagine that odor is attached to your body and you can never get away from it, because that's what's happens when you suffer from gangrene.
Blisters may open up on your body that leak pus and smell strongly of decay. If the gangrene has spread to your intestines or stomach, that odor can leak into them as well. Because of this, your bowel movements, burps, and even your breath are bound to reek of dying flesh.
Your Flesh And Bones Will Literally Die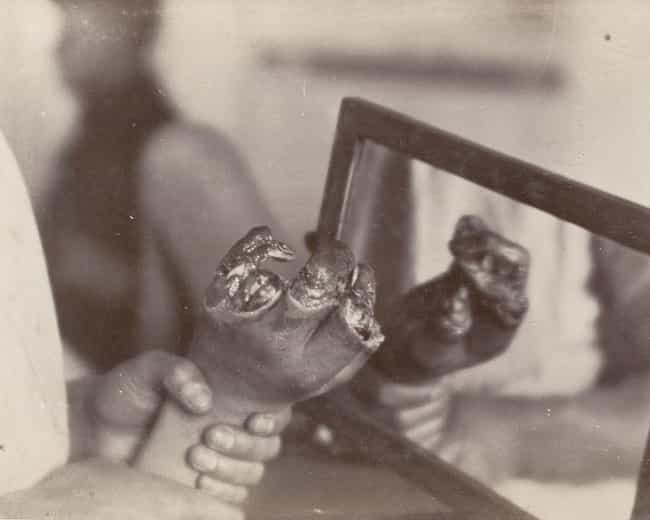 Gangrene infections don't stop with the skin. That would be too easy. After your flesh turns black, the necrosis begins to spread deeper into the body. Your blood vessels stop working, your nerve endings die, and then your bones stop functioning. That means that whole fingers, hands, and limbs can die while still attached to your body in a process called mummification.
Surprisingly, that didn't make it into that one Brendan Fraiser movie. You know, Bedazzled.
Infected Parts Of Your Body Will Turn Red
The initial stages of gangrene are not all that alarming. Whether it's wet or dry, the first thing that tends to happen is that the area begins to swell up and turn colors. The area might turn pale from lack of blood, but the inflammation that follows tends to be pink or red and puffy.
That isn't the last color change you'll suffer through, unfortunately.
You'll Lose Feeling Or Start Tingling In Your Extremeties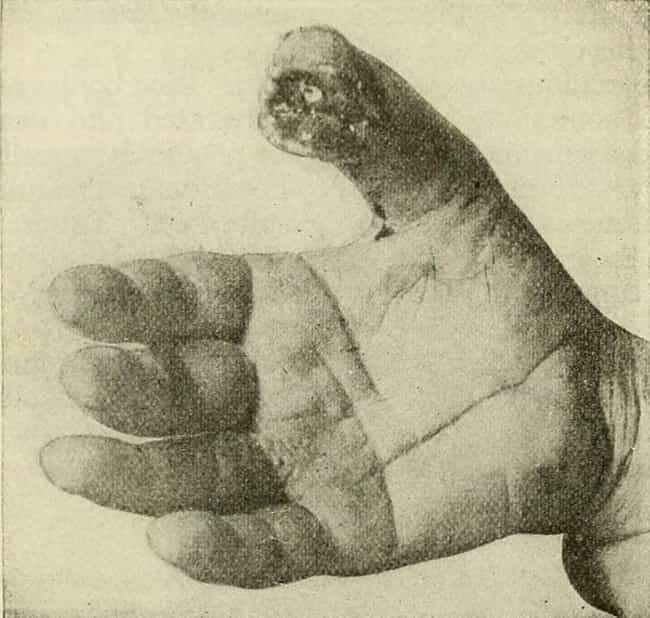 This symptom is particularly notable in the fingers and toes, but it can happen wherever gangrene is causing damage. It's a non-discriminatory disease. After initial pain, you may notice that the feeling starts to fade, replaced by that horrible sensation of pins and needles. Complete numbness soon follows.
It might be nice that the pain is fading, but numbness is just a symptom of nerve endings, flesh, and muscles slowly dying.