Total Nerd
If You Watched 'Gargoyles' As A Child, You Experienced The Pinnacle Of Children's Entertainment

At a time when Disney was creating bright-colored cartoons that were more inspired by toy lines than anything else, they were also producing one of the most underrated cartoons ever made – Gargoyles. This series is rarely brought up in conversations about the best cartoons of the '90s, but it deserves to get some new viewers. In just three short seasons, it managed to tell a dense and rewarding story unlike anything attempted by children's television up until that point.
If you were one of the few viewers who watched Gargoyles, then you witnessed children's entertainment at its finest. And even if you've been a fan since the '90s, there are still some things you probably didn't know about the beloved program. Luckily, series creator Greg Weisman has been open about his love for the series, and answers fan questions whenever he gets the chance. So even though the show was underappreciated at its time, there's still a wealth of interesting information out there. If you've never seen Gargoyles, hopefully these behind-the-scene facts and interesting pieces of information will inspire you to seek out the series.
The Show Dealt With Intense Racism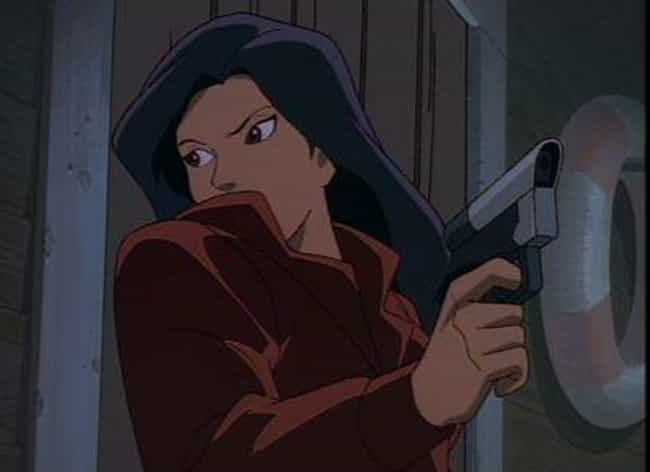 It's important to remember that when Gargoyles was on the air ('94-'97) cartoons didn't delve into major issues like racism unless they were doing some kind of very special episode. That's not how Gargoyles rolled. From the first episode, the series was introducing multi-racial protagonists and antagonists with motivations not based on race.
As the series progressed, a group called "The Quarrymen" were introduced who were an offshoot of the Illuminati that wore black hoods, which gave them an overt resemblance to the KKK.
When series-creator Weisman was asked about how he decided to confront racial issues on Gargoyles, he explained:
Diversity was always important to me, but working on Gargoyles was where the problem of a lack of diversity in cartoons first sort of crystallized for me. Things we were doing casually, like making Elisa Maza a woman of color, were being hailed as revolutionary, which was both cool and disappointing at the same time. But it got me to focus on those issues.

'Gargoyles' Had A Star Trek Heavy Cast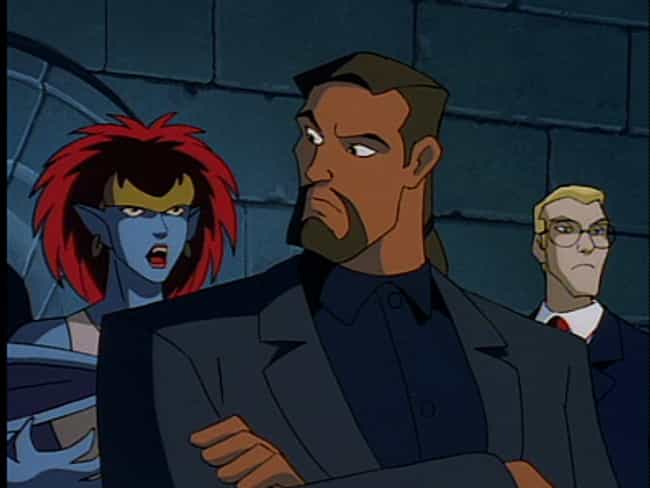 Gargoyles is impossible to talk about without mentioning its seriously nerdy voice cast. The show was stacked with voice actors from every series of Star Trek on the air up until that point. Actors like Johnathan Frakes, Brent Spiner, and Marina Sirtis were all over the show, and you couldn't go an episode without hearing one of their Star Trek co-stars.
However the creators didn't simply rely on Star Trek to cast the show. Gargoyles featured voice actors like Clancy Brown from Highlander and Starship Troopers, X-Man Alan Cumming, and Indiana Jones and Sliders alumni John Rhys-Davies.
Shakespeare Was A Major Influence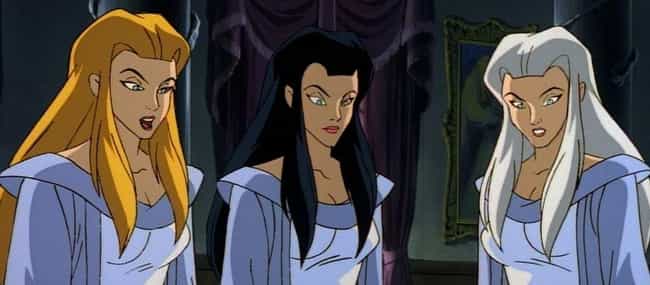 Many children's TV shows that reference Shakespeare will usually beat their audience over the noggin with edutainment, but Gargoyles wasn't interested in that. This series was one of the only shows on the air at the time to weave in - not just references to Shakespeare - but to expand on what he'd written by naturally including his work in their story.
Early on in the four-part, Season 2 arc, "City of Stone," Macbeth's Weird Sisters, and even the Scottish king himself, are introduced the mythology of Goliath and his brothers. But Gargoyles didn't just traffic in drama. The series would go on to incorporate Oberon, Titania, and Puck from A Midsummer Night's Dream.
The Show Dealt With Controversial Issues Like Gun Violence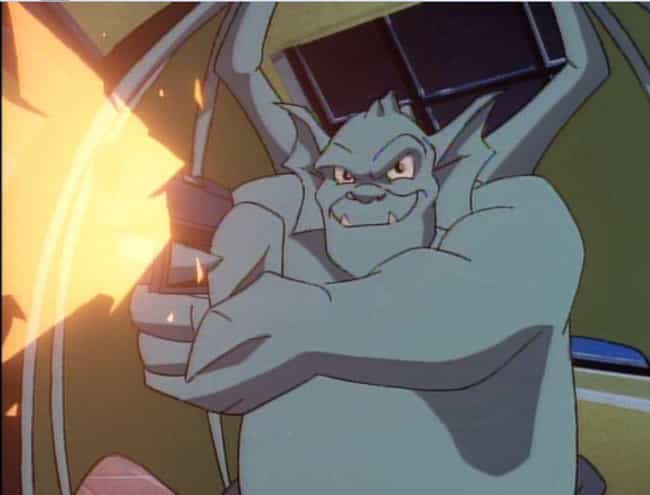 The eighth episode of the series, "Deadly Force," was so far ahead of its time, with its frank discussion of the stark realities of gun violence, it had to be heavily censored. In the episode, Broadway (Bill Fagerbakke) watches a Western film and because he doesn't know the difference between fantasy and reality, he shoots Elisa (Salli Richardson) with her own gun.
Elisa spends the rest of the episode in a coma, as the Gargoyles go on a mission to destroy all the guns in New York City, specifically those belonging to Anthony Dracon. The episode ends with Broadway apologizing for handling a weapon when he didn't know what he was doing, and with Elisa saying she should have put her gun away properly.