Cartoons

Cartoon Characters You Never Realized Are Probably Gay

107.5k votes
15.9k voters
665.5k views
18 items
List Rules Vote up the cartoon characters you think are the most likely to be closeted.
Today, LGBTQ representation in animated media gets more and more visible each day, with gay cartoon characters appearing in Gravity Falls and The Legend of Korra, to name a few. But in the same way art imitates life, potentially closeted cartoon characters also face the scrutiny of being branded "other" or "different" by the worlds they inhabit. The animated world proves to be just as treacherous and difficult to navigate as the physical one, and secretly gay cartoon characters must traverse their own unsteady paths as well. When you think about it, though, the cartoon world makes a wonderful place for potentially gay characters to be introduced, the wonder and adventure of each world providing a vibrant canvas for young children to explore these topics more engagingly.
The cartoon characters who are secretly gay below may not even really be hiding it; they might have just never confirmed it either. Some of the younger characters here likely might not even realize it yet, as puberty will come along later in life to complicate things as it does for everyone, gay or straight. Not all are gay role models, but they do offer viewers the chance to see someone they identify with. And while speculating on a real person's sexuality is not something you should ever do, guessing a fictional character's possible preferences may add some facets to characters you thought you knew so well.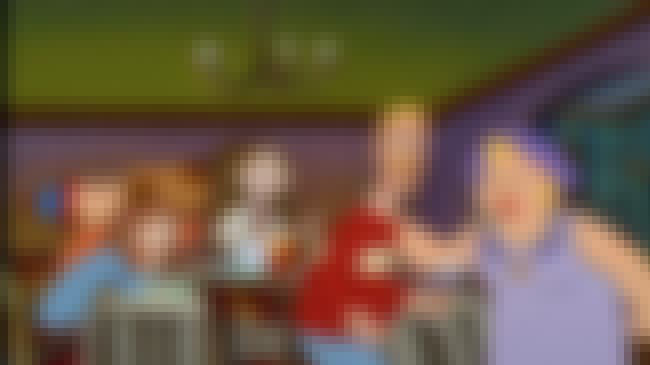 Hey Arnold! was often praised for its smartness when it was on the air, and this extended to its inclusion of a pretty clearly queer-coded character. Mr. Simmons, Arnold's kindly fourth-grade teacher, loved his job and encouraged healthy inquisitiveness in his pupils.
In the episode "Arnold's Thanksgiving," it came out that, as well as teaching, Robert Simmons also loved an eyebrow-raising, red wine-drinking man called Peter. Though it never explicit in the show, their romantic relationship was confirmed by series creator Craig Bartlett.

Is this character closeted?
Harley Quinn is now canonically bisexual since making the jump to comics. But, before she freed herself from the abusive "Mistah J" and lived her truth, she found herself stuck firmly in the closet in Batman: The Animated Series. The mature kids show featured tons of "censor decoys," and one that raised a lot of eyebrows was Harley's close bond with Poison Ivy.
Both villains are inherently sexy characters who enjoy exploiting their sexual power, and this playfulness, combined with their obvious affection for one another, led many viewers to believe the pair probably felt enough to enjoy a friendship with benefits.
Also Ranked
#16 on The Greatest Villains in DC Comics, Ranked
#17 on The Best Comic Book Villains
#8 on The Greatest Female Villains
#4 on The Best Female Comic Book Characters
Is this character closeted?
see more on Harley Quinn
Shego, the sultry, husky-voiced henchwoman to Kim Possible's emotionally unstable villain Doctor Drakken, often appeared capable of running the world (Beyoncé-style) all by her sassy-self.
But, in addition to essentially serving as Kim's shadowy counterpart, a lot of fans couldn't help but feel the two female characters' tussles were charged with a lot more than just animosity. And doesn't it make a lot more sense that Kim would end up with an equally badass partner than a bumbling klutz like Ron?
Furthermore, Shego's powers came to be after getting hit by a rainbow comet. That's pretty overt.
Is this character closeted?
see more on Shego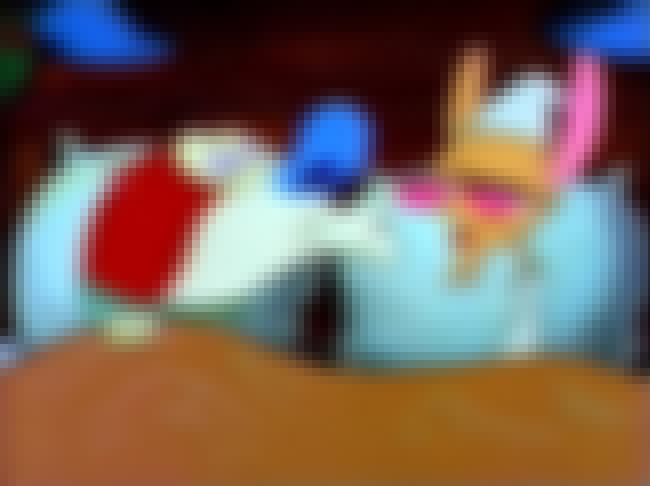 Arguably, this cat and dog duo never hid an openly gay lifestyle. Not only did they live together, they slept in the same bed too, definitely not something two straight housemates, or for that matter two people who aren't dating, normally get up to. Though they weren't lovey-dovey with one another like a normal couple, The Ren & Stimpy Show was far from normal anyway, always undercutting their physical closeness with a healthy dose of weirdness.
Creator John Kricfalusi always acts a little cagey about confirming or denying the perceived couple's relationship status. "I don't know if they're gay or not. It's none of my business."

Is this character closeted?