Brands

These Companies Promote Gay-Friendly Ideals
2.3k votes
507 voters
32.5k views
16 items
List Rules Vote up the companies you consider the strongest LGBTQ+ allies
The gay friendly companies on this list that support the LGBTQ+ community should be recognized and commended. The LGBTQ+ rights movement has seen many ups and downs throughout its history. But thanks to the 2015 Supreme Court ruling allowing same sex marriage across the country, things are finally looking up. But that doesn't mean the battle is over. There are numerous charities and organizations fighting for the rights of lesbian, gay, bisexual and transgender humans across the world. And they're always in need of some extra support from LGBTQ+ friendly companies in mainstream media. That's why many very popular and widely used brands are creating specialty products or viral content to show their support for the LGBTQ+ community. Take a look at this list of the brands that support gay rights and see if your favorites made the list.
This list of LGBTQ+ friendly brands is full of a few surprises, along some very creative ways of showing support. It includes clothing brands, snack makers, and even a beer company. Some ideas are flashy, some are subtle, and all are necessary.
With the help of these brands, we are able to portray LGBTQ+ lifestyles in a positive way for the general public to hopefully learn to appreciate. Take a look at this list of brands and vote for the one you think is the strongest LGBTQ+ ally.
Ranker may collect a commission from links on this page.
back to page 1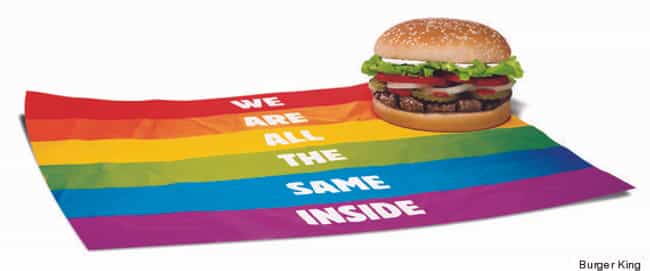 2014, a Burger King in San Francisco added the "Proud Whopper" to their menu. Customers noticed the burger was exactly the same but instead covered in a rainbow wrapper.
Source:
Huffington Post
Photo: Burger King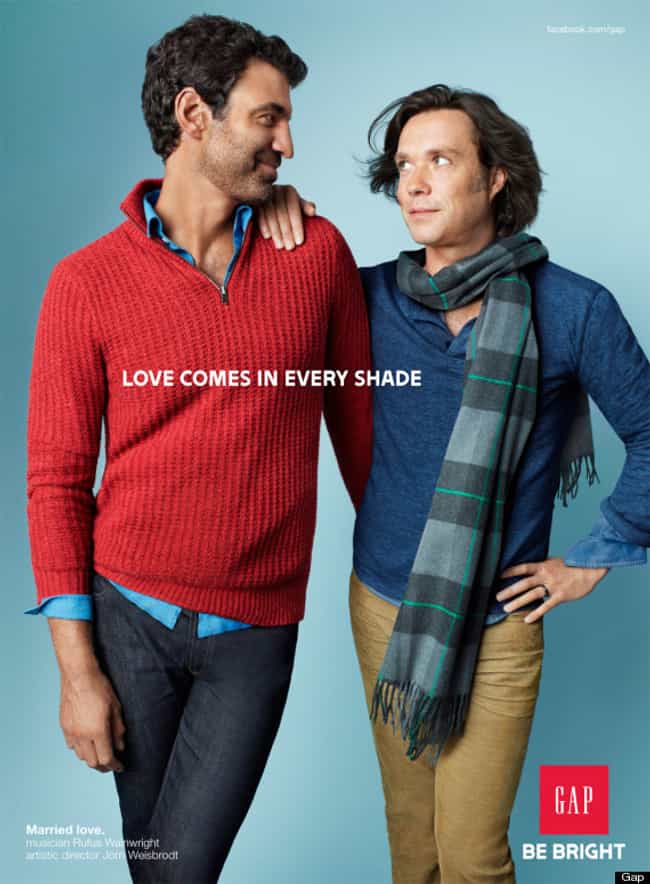 2012, Gap showed their support by releasing a holiday ad that featured two men, and read "love comes in every shade."
Source:
MSNBC
Photo: The Gap
2015, Chobani released a commercial for their Simply 100 product that featured a lesbian couple in bed together. It was a part of a larger "Love This Life" campaign from the company.
Source:
Huffington Post
Photo: Chobani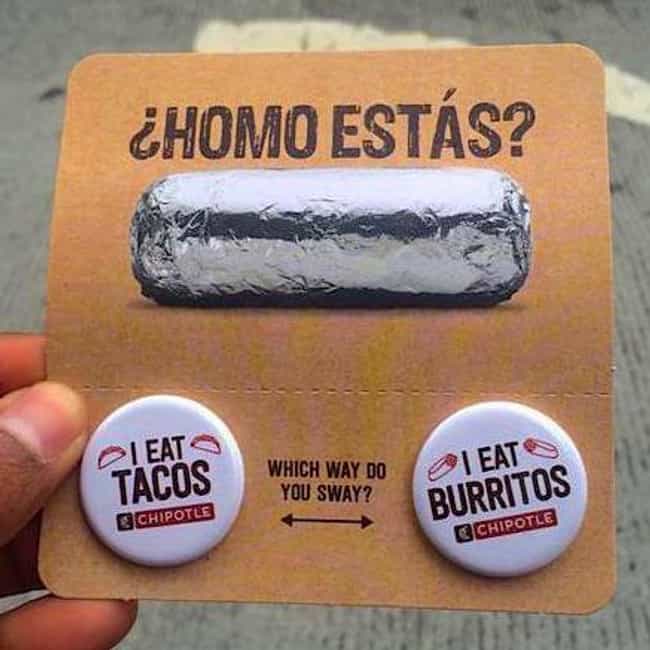 2015, Chipotle showed their support by distributing cheeky coupons that read "Homo Estas? Which way do you sway?" The two options were: "I eat tacos" or "I eat burritos," a very clever and funny way to show support. They also displayed the "Homo Estas?" slogan across social media.
Source:
Breitbart
Photo: @warrenquan