Culture
These Companies Promote Gay-Friendly Ideals
3k votes
709 voters
49.3k views
16 items
List Rules Vote up the companies you consider the strongest LGBTQ+ allies
The gay friendly companies on this list that support the LGBTQ+ community should be recognized and commended. The LGBTQ+ rights movement has seen many ups and downs throughout its history. But thanks to the 2015 Supreme Court ruling allowing same sex marriage across the country, things are finally looking up. But that doesn't mean the battle is over. There are numerous charities and organizations fighting for the rights of lesbian, gay, bisexual and transgender humans across the world. And they're always in need of some extra support from LGBTQ+ friendly companies in mainstream media. That's why many very popular and widely used brands are creating specialty products or viral content to show their support for the LGBTQ+ community. Take a look at this list of the brands that support gay rights and see if your favorites made the list.
This list of LGBTQ+ friendly brands is full of a few surprises, along some very creative ways of showing support. It includes clothing brands, snack makers, and even a beer company. Some ideas are flashy, some are subtle, and all are necessary.
With the help of these brands, we are able to portray LGBTQ+ lifestyles in a positive way for the general public to hopefully learn to appreciate. Take a look at this list of brands and vote for the one you think is the strongest LGBTQ+ ally.
Ranker may collect a commission from links on this page.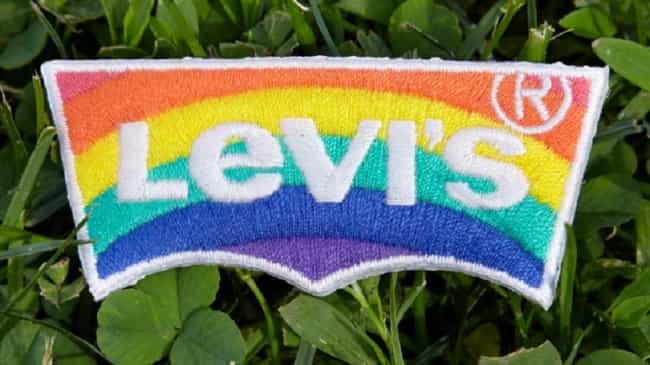 2014, Levi's released a pride-themed line to show their support for the LGBT community. The profits went to different pride organizations around the country.
Source:
Levi's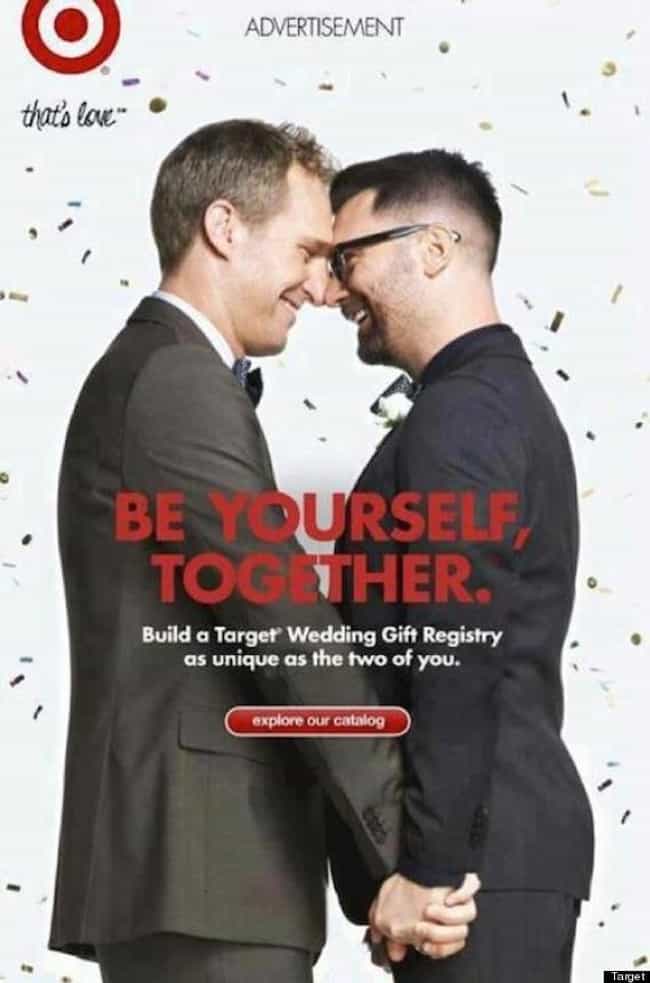 Target used this ad to promote their gift registry, thereby showing their support for the gay marriage. In addition, they began carrying "pride-centric" clothing in numerous locations.
Source:
Huffington Post
Photo: Target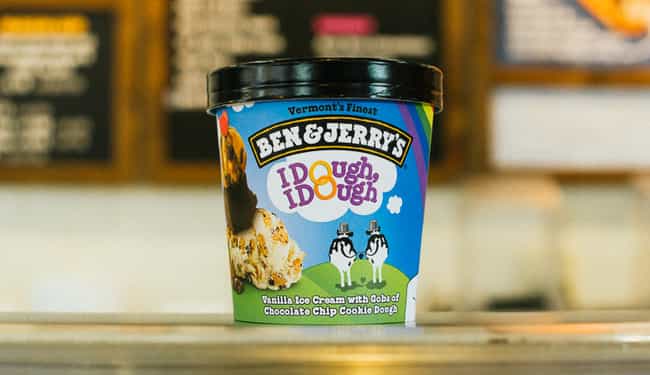 In honor of the SCOTUS decision to allow same sex marriage, Ben and Jerry's released "I Dough, I Dough," a temporarily renamed edition of their chocolate chip cookie dough ice cream.
Source:
Ben and Jerry's
In September 2015, Tide released a new commercial showing their support for marriage equality. It depicts two men heading to get married, when they are stopped by a woman who says "I won't let you blemish the sanctity of marriage!"
We later see she is only talking about a stain, which she fixes with a tide to go pen.
Source: New Now Next