Total Nerd
39 Magnificently Geeky Wedding Cake Toppers

7.8k votes
797 voters
73.8k views
39 items
Looking for wedding cake ideas? Funny wedding cake toppers allow lucky couples to say "I do" in style. For geeks, unique toppers mean expressing their love for each other and their fandom. A dream wedding doesn't mean you have to give a crap about tradition. For most people, their wedding is by the most expensive party they'll ever throw, so isn't it odd how few people flip tradition the bird? Well, below you'll see how some couples totally went for it with the most geeky wedding cake toppers ever to crown layers of frosting and fondant.
If you've always dreamed of going rogue on your wedding day, you've come to the right place - particularly if your dream ceremony involves scifi, fantasy, or nerdy characters of every sort. Here you'll find the kind of wedding toppers someone's going to have to explain to grandma, because we've got everything from Dr. Who to Zelda. Considering tying the knot with a special someone you met in cyberspace? Perhaps the two of you can draw some inspiration from the technology themed toppers below. Or go wild with one of these zombie themed toppers that are sure to make all your new in-laws mildly nervous.
This list is not about those old school bride and groom figurines that are as lifeless as the plastic they're made of. This list is about creative ideas to inspire a geeky wedding cake topper which your loved ones aren't likely to forget anytime soon! Vote for the most original, fun, and geekiest wedding cake toppers below!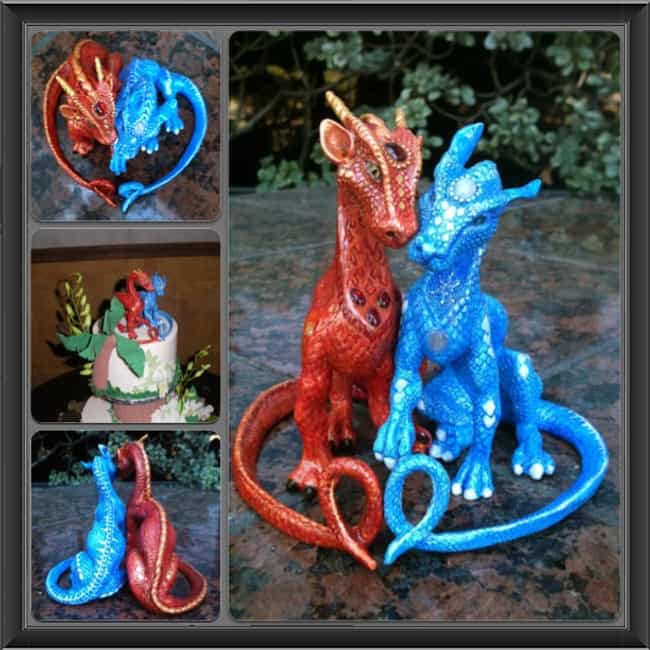 Is this wonderfully geeky?
Link and Zelda Fill Their Heart Meter Together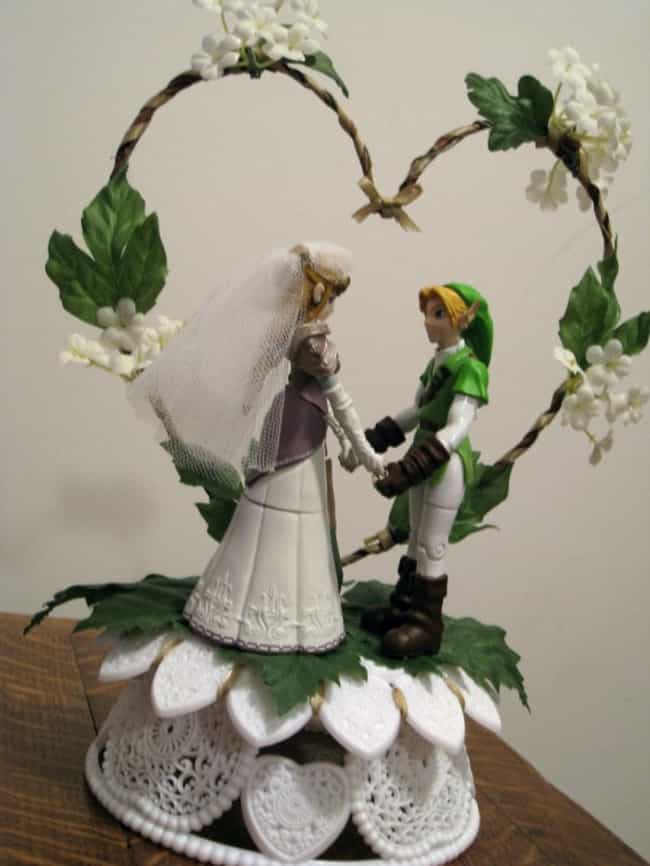 Is this wonderfully geeky?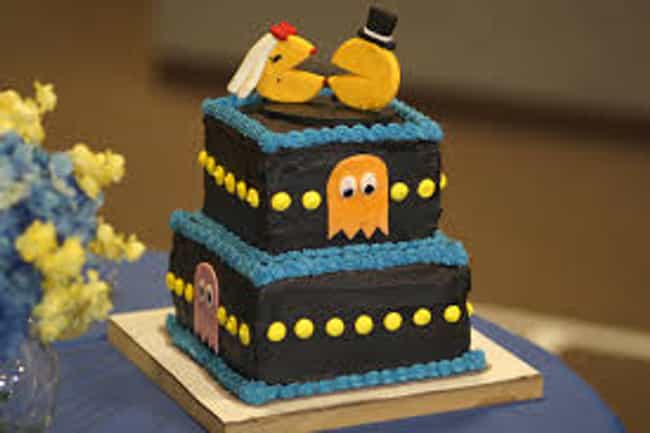 Is this wonderfully geeky?