true stories

It's Tough Being A KISS Fan When Gene Simmons Is So Obviously A Mondo Douche Nozzle

444 votes
125 voters
10.9k views
17 items
Follow
Embed
List Rules Vote up the most painfully douchy things Gene Simmons has done over the years.
Here's one of the most inspiring Gene Simmons stories: KISS was dropped by their first manager in 1973 after he declared their music "The worst crap he ever heard." Simmons took over as the band's manager, and KISS went from earning $50 for two sets in January 1973 to selling 100 million albums, while Gene became one of the most legendary bassists and long-tongued, armor-wearing sex fiends in rock. But boy, it's not easy being a fan.
You can't knock Simmons's chutzpa; he rose to the occasion each time KISS faltered and failed. But there's one key ingredient to that kind of tenacity - a massive ego. The face-painted legend isn't afraid of espousing reams of alpha male bs (which feels like an egregious display of male privilege in 2017). If you had a dime for each of the dumbass things Gene Simmons said over the years, you'd probably have enough money to file as many trademarks as the rock god (182, if anyone's counting). KISS fans aren't the only ones who have trouble reconciling with Simmons's dickish behavior. His son, Nick Simmons, penned a piece for Vice proclaiming Gene "full of sh*t."
Yet the issue of Gene being a jackass is far from cut and dry, because Simmons's acid tongue and unyielding ego are wholly part of his charm. Is an ego unwarranted after having to fight for every ounce of success, and achieving it to a ludicrous degree? Simmons pushed through bad reviews, years of seeing his peers succumb to drug and alcohol addiction, and so many rejections a normal person would've given up long, long before he did.
For all of the obnoxious Gene Simmons quotes out there, and instances of Gene Simmons being sexist, there's something inspiring in his steadfastness and blunt, unfiltered way of saying what he feels. Despite his many offenses, KISS fans manage to somehow look past Gene Simmons being an ass and champion the man behind the rock God. Here are some of the most douchey things Gene Simmons has ever done. He's only human, after all.
He Told NPR Host Terry Gross To "Welcome Him With Open Legs"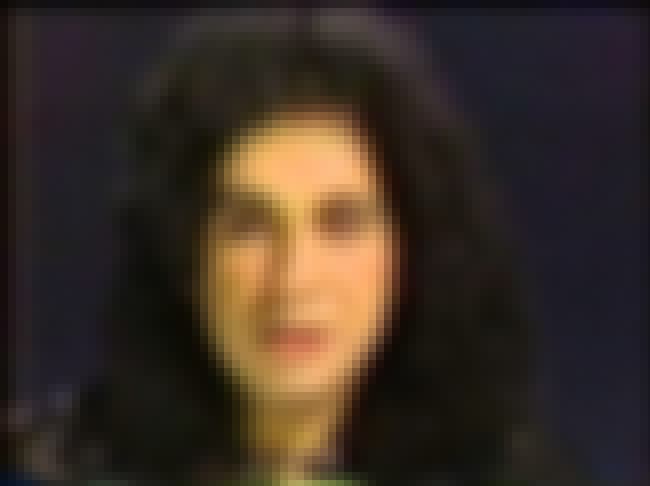 In an interview-gone-wrong on NPR's Fresh Air, Gene Simmons made his views about women very clear to host Terry Gross when she broached the subject of his codpiece:
"It holds in my manhood. Otherwise it would be too much for you to take. You'd have to put the book down and confront life. The notion is that if you want to welcome me with open arms, I'm afraid you're also going to have to welcome me with open legs."
Gross replied by saying Simmons's statement was "an obnoxious thing to say" and asked him if that "shtick" was the only way he could talk to women. Simmons fired back, alleging he's actually quite progressive.
"Is it a shtick when all women have ever wanted ever since we crawled out of caves is, 'Why can't a man just tell me the truth and just speak to me plainly?' You can't have it both ways."
The interview got off to a bad start when Simmons accused Gross of butchering his Israeli name with her "gentile mouth," apparently oblivious of the fact that Gross is also Jewish. He then proceeded to talk like an insecure-but-arrogant high school student intent on proving to the world how clever he is. Simmons refused to let NPR post the interview online, and stated he was unhappy with Gross' perceived "holier-than-thou" attitude.
He Called Islam A "Vile Culture" In A Racist Rant On An Australian Radio Show
It shouldn't be too hard to wrap your head around the fact that extremists aren't representative of an entire culture or religion. Simmons apparently didn't get the memo when he proclaimed Islam a "vile culture" that treated women worse than dogs.
"Muslim women had to walk behind their men and were not allowed to be educated or own houses. Your dog, however, can walk side by side, your dog is allowed to have its own dog house... you can send your dog to school to learn tricks, sit, beg, do all that stuff - none of the women have that advantage."
Not only was that information completely inaccurate (and he was rightly slammed by Australian Muslim of the Year, Susan Carland), but he went on to suggest that Muslims have no business living anywhere but the Middle East.
"This is a vile culture and if you think for a second that it's going to just live in the sands of God's armpit you've got another thing coming. They want to come and live right where you live and they think that you're evil."
Simmons took to his website to clarify he was merely talking about Muslim extremists, but the damage was already done. What's more, he comes across like a bit of an idiot. For starters, owning a dog in Saudi Arabia, a conservative Muslim state, is difficult; in 2008, the capital city, Riyadh, banned men from walking dogs in public. So, you probably won't see dogs walking beside men and women walking behind them there.
Secondly, Simmons was born in Israel, an conservative religious state where he lived for eight years, and should probably know there are serious concerns about sexism in orthodox Judaism, as have been voiced again and again by non-orthodox Jews.
He Told Depressed People To Kill Themselves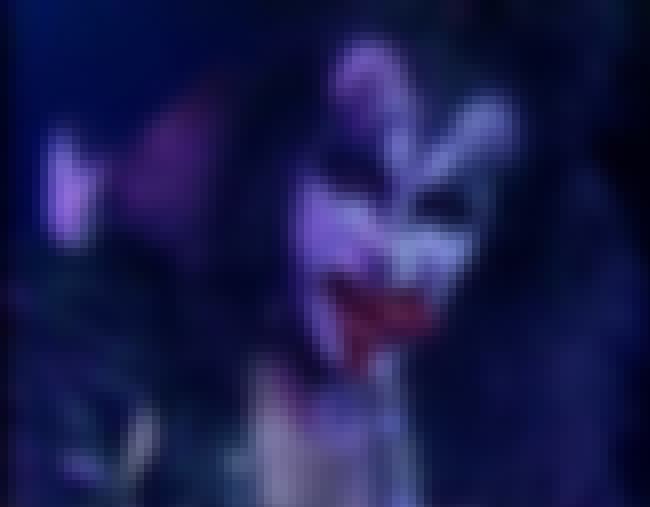 Sometimes it feels as if Gene Simmons fundamentally lacks compassion. Fans definitely turned heads when he completely dismissed depression as a mental disorder and told those who suffer from it to kill themselves. In a 2016 interview with SongFacts.com, Simmons said:
"For a putz 20-year-old kid to say, 'I'm depressed. I live in Seattle.' F*ck you, then kill yourself. I never understand, because I always call them on their bluff. I'm the guy who says 'Jump' when there's a guy on top of a building who says, 'That's it, I can't take it anymore. I'm going to jump.' Are you kidding? Why are you announcing it? Shut the f*ck up, have some dignity and jump! You've got the crowd. By the way, you walk up to the same guy on a ledge who threatens to jump and put a gun to his head, 'I'm going to blow your f*ckin' head off.' He'll go, 'Please don't.' It's true. He's not that insane."
Simmons later apologized for the incident after both Triple M and Power 97 threatened to pull all KISS songs from their lineup in protest. Some fans, however, appreciated the sentiment. As Daddio from STL commented on the interview:
"I see a lot of millennial girlymen in the comments. A real man who says what's on his mind makes you shudder. He's right ! Life is a bitch, it can be hard and sometimes you gotta suck it up and deal with it. Stop whining about it. His analogy of putting a gun to the head of the same guy on the ledge is spot on! Modern psycology has done nothing but give people excuses for bad behavior & for not manning up. And BTW...all you 'musicians' commenting on KISS talent...jealous much ?"
He Called Prince Pathetic After His Death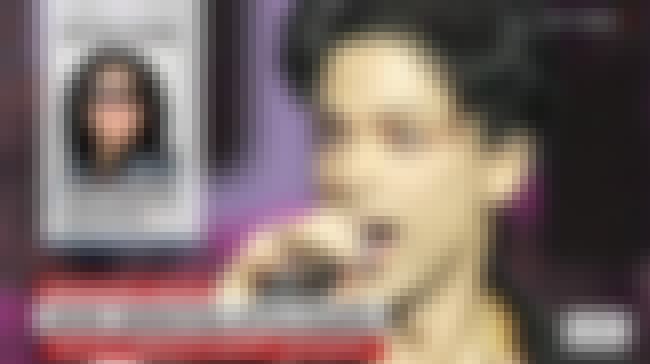 Simmons definitely has no sympathy for drug users, but sometimes, when people are morning, maybe he should just stay a bit quiet? The rock star just couldn't help himself when he aired his feelings about Prince's death. In an interview with Newsweek, he said:
"I thought he left [Michael] Jackson in the dust. Prince was way beyond that. But how pathetic that he killed himself. Don't kid yourself, that's what he did. Slowly, I'll grant you… but that's what drugs and alcohol is: a slow death."
The comments were so biting that KISS bandmate Paul Stanley took to Twitter to apologize.
"Embarrassed by cold clueless statements re Prince's death. Without all the facts better to say nothing. My apologies."