Devils & Demons
This Mommy Tried To "Rid Satan From Her Daughter's Body" By Murdering Her With A Crucifix

In January of 2018, 51-year-old Juanita Gomez was found guilty of first-degree murder. In August of 2016, she brutally killed her 33-year-old daughter Geneva Gomez in Oklahoma City. While there are a number of mothers who have murdered their children, this case has a religious aspect that makes it pretty eerie. Juanita Gomez killed her daughter by shoving a crucifix down her throat because she believed she was possessed by Satan. The two got into a violent struggle that Juanita claimed was her attempt at an exorcism. It was so brutal that Geneva died from blunt force trauma caused when Juanita repeatedly punched her.
Juanita claims she was exorcising Geneva, but prosecutors believe she was simply attempting to establish an insanity plea. Juanita watched her daughter bleed from the mouth and die, and she showed little remorse for her crimes. These grisly facts surrounding Geneva Gomez's murder are sure to make you cringe.
Juanita Forced A Crucifix Down Geneva's Throat And Watched Her Die
Geneva's death was brutal—Juanita punched Geneva repeatedly then shoved a religious medallion and crucifix down her daughter's throat until she began to bleed from her mouth. She was so badly beaten that her ex-boyfriend, Francisco Merlos, didn't recognize her when he saw her body. Juanita's probable cause affidavit notes how the officers found Geneva's body that day:
"Officers arrived and found Victim: Geneva Gomez lying in the home with a large cross/crucifix upon her chest. Blood was visible and she had suffered severe trauma around her head and face."
Juanita Posed Her Dead Daughter In The Form Of A Crucifix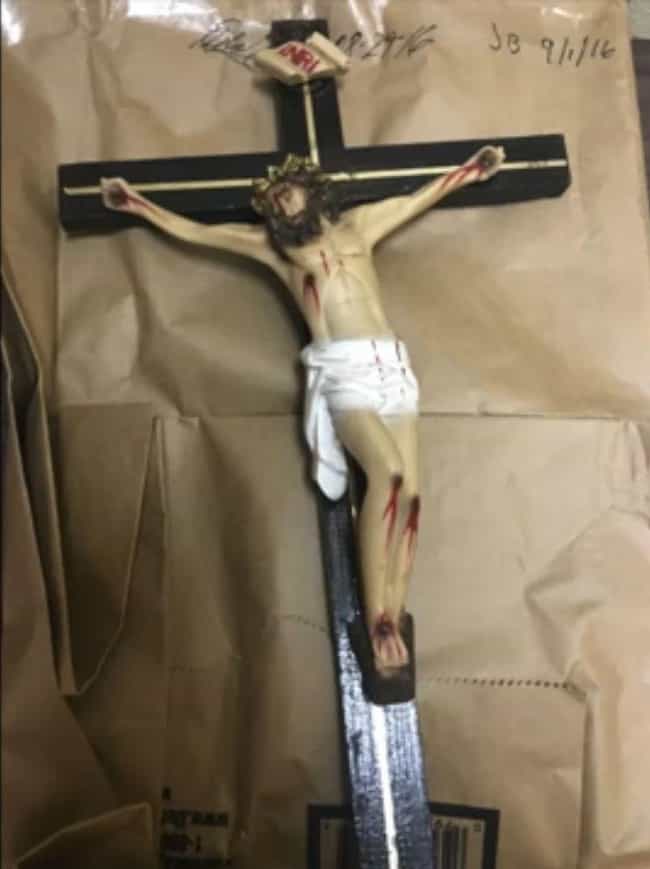 Juanita told authorities that she attempted to cleaned Geneva's body after her death as well as the room where Geneva's murder took place. She then positioned her dead daughter's body in the shape of the cross on the floor and placed a wooden crucifix over her chest. The assistant district attorney speculates that Juanita purposefully used the religious symbols to "make somebody think perhaps she had a mental illness or was insane."
Juanita's Hands Were Swollen And Her Arms Were Covered In Bruises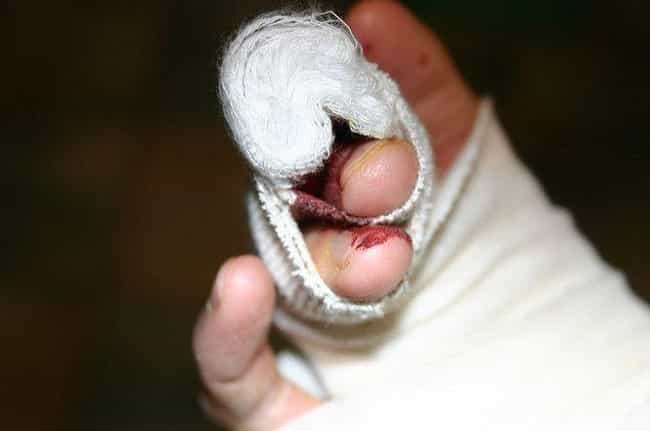 When police arrived at the scene of the crime, they immediately observed signs of a physical struggle. Officers noted that Juanita's hands were swollen, and her arms were covered in bruises, which she explained were from her daughter's attempts to fight off her exorcism. Juanita Gomez's probable cause affidavit reads:
"Juanita stated these bruises were from her daughter fighting her attempts to rid Satan from her daughter's body."
Juanita Told The Police That Geneva Exhibited Signs Of Demonic Possession
Juanita claimed that her daughter was possessed by Satan and that she was attempting to perform an exorcism. She told police that the night prior, Geneva spoke in tongues, threatened her, and that her eyes rolled into the back of her head. When Merlos discovered Geneva's body and asked Juanita why she didn't call for help, Merlos said Juanita "kept mumbling about the 'devil' and 'money.'"