Total Nerd
15 Things You Probably Didn't Know About George RR Martin

During San Diego Comic-Con 2014 at the Courtyard by Marriott Superhero HQ experience, Game of Thrones author George R.R. Martin made an appearance to crown the King and Queen of Cosplay (a dubious honor considering what GRRM tends to do to his queens and kings) and sat down for a moderated discussion and fan Q&A where he addressed questions ranging from his progress on the sixth book in the A Song of Ice and Fire series (he's working on it) to what he prefers to eat for breakfast (almost anything goes at a fan Q&A, it would seem).
Author George R.R. Martin appeared at SDCC 2014 to NOT talk about his upcoming book in the ASOIAF series and further infuriate his readers by making public appearances when he should CLEARLY be at home writing. He was super snarky and fantastic, as you would hope and expect, so most is forgiven. His appearance at the King and Queen of Cosplay event was sponsored by the Courtyard @ series of events, appearing in different locations across North America. Visit the Courtyard Twitter to learn more.
1
GRRM's Favorite Character Is Not The One He Identifies With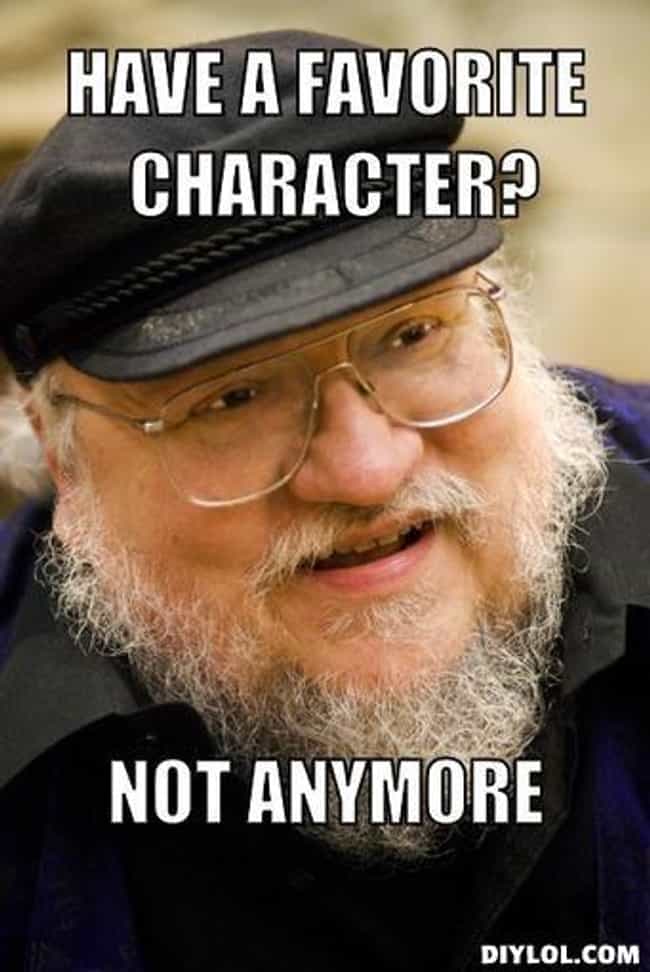 GRRM says his favorite character to write is Tyrion, though he sees himself as slightly more similar in character to a character who resides a bit further north. Said Martin, "I would probably be Samwell Tarly. Tyrion might be who I want to be, but Sam is probably closer to who I actually am: the fat kid who likes to read books and doesn't like to walk up a lot of stairs."
2
Though He's Always Enjoyed Writing, GRRM Saw Himself in a Different Profession As a Child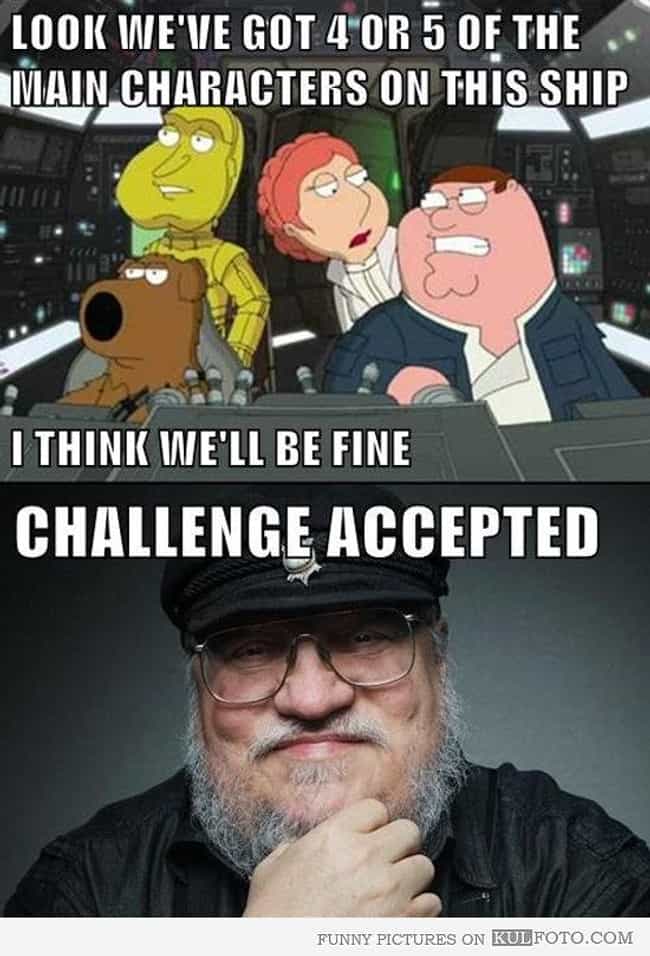 "I had a passion for writing as long as I can remember even when I was a little kid. I wrote little monster stories and sold them to kids in the neighborhood. If I sold two stories I could get a comic book."
Martin continued on to reveal his career aspirations as a youth. "I thought i'd be an astronaut or a superhero; I'm probably better writing about this stuff than trying to live it."
3
GRRM Owns a Movie Theater in New Mexico Which Houses Some VERY Interesting Memoribilia
No, it's not Ned Stark's head. Keep dreaming, you sicko.
In August of 2013, GRRM purchased the one screen Jean Cocteau Cinema, named for the French poet and filmmaker, and reopened the venue in his current home town of Sante Fe, New Mexico. Inside the theater stands a replica of one of the author/owner's favorite robots in the history of cinema, Robby the Robot from Forbidden Planet.
GRRM made his affection for the 1965 sci-fi classic known when asked to choose a favorite between the Star Trek and Star Wars franchises.
"The first movie we began with [at the theater] was
Forbidden Planet
. Roddenberry stole everything from Forbidden Planet. Long before the Enterprise there was the C57D. Commander Adams before Captain Kirk. His first officer and his doctor. And there was Robby the Robot who is like, the best robot in science fiction history...I love me some Robby."